A federal judge has refused to overturn a jury's decision to order Allstate to pay four fired investment portfolio analysts more than $27 million, saying the case showed there was "ample evidence" the company had ruined the analysts' careers by incorrectly reporting to federal regulators that pension funds the analysts had helped manage had been shorted by fund managers seeking to time trades to boost their own bonuses.
On Jan. 20, U.S. District Judge William T. Hart rejected the motion by Northbrook-based Allstate to order a new trial or reduce the damages the jury had ordered the insurance and financial services company to pay to plaintiffs Daniel Rivera, Stephen Kensinger, Deborah Joy Meacock and Rebecca Scheuneman.
A jury had entered a verdict on behalf of the plaintiffs in June 2016, about six years after the four had filed their lawsuit in Chicago federal court, accusing Allstate of firing them and then indirectly smearing their reputations in public filings, making them all but unemployable in their chosen professions.
The four were fired in December 2009 at the end of about six months of investigations launched by "an anonymous report" brought to Allstate's chief risk and investment compliance office "that equity division employees might be timing their trades to inflate their bonuses."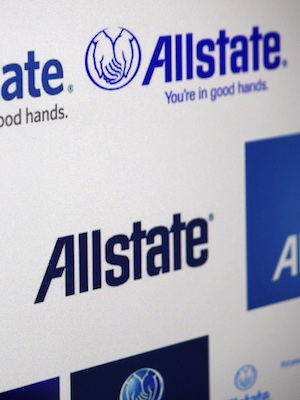 According to court documents, the investigation, which included an outside examination by a law firm hired by Allstate, focused on "an algorithm called the 'Dietz method'" which Allstate employed to help guide and track portfolio performance. Court documents said that method was also used to calculate the bonuses of security analysts' bonuses, the employees Allstate tasked with managing those portfolios.
While the investigation revealed trading activity could have cost certain pension funds as much as $91 million, while earning the security analysts bonuses of about $1.2 million, court documents said Allstate's analysis failed to account for other activity which offset much of those losses and all but wiped out the allegedly improperly boosted bonuses.
After the security analysts were fired, in February 2010, Allstate filed a public report, known as a 10-K, with the federal Securities and Exchange Commission about the allegedly improper activity, and discussed the activity in a memo to company employees. The filing and memo did not name the security analysts individually.
But Judge Hart in his ruling said the analysts did not need to be personally named for the implications to still rise to the level of defamation, as it was known who had been fired and who had conducted the allegedly suspect trades.
Following those disclosures, the fired security analysts said executive recruiters refused to work with them any longer on finding new employment, and their job prospects dried up.
At trial, jurors found the company had wronged the four analysts, ordering Allstate to pay them more than $17 million in compensatory damages, and an additional $10 million in punitive damages.
While Allstate argued those damages were excessive, Judge Hart disagreed.
The judge also ordered Allstate to pay $357,716 in attorney fees to the plaintiffs' lawyers, Robert D. Sweeney and Joanne H. Sweeney, of RDS Law LLC, of Chicago.
Allstate was represented in the action by attorneys with the firm of Seyfarth Shaw, of Chicago.