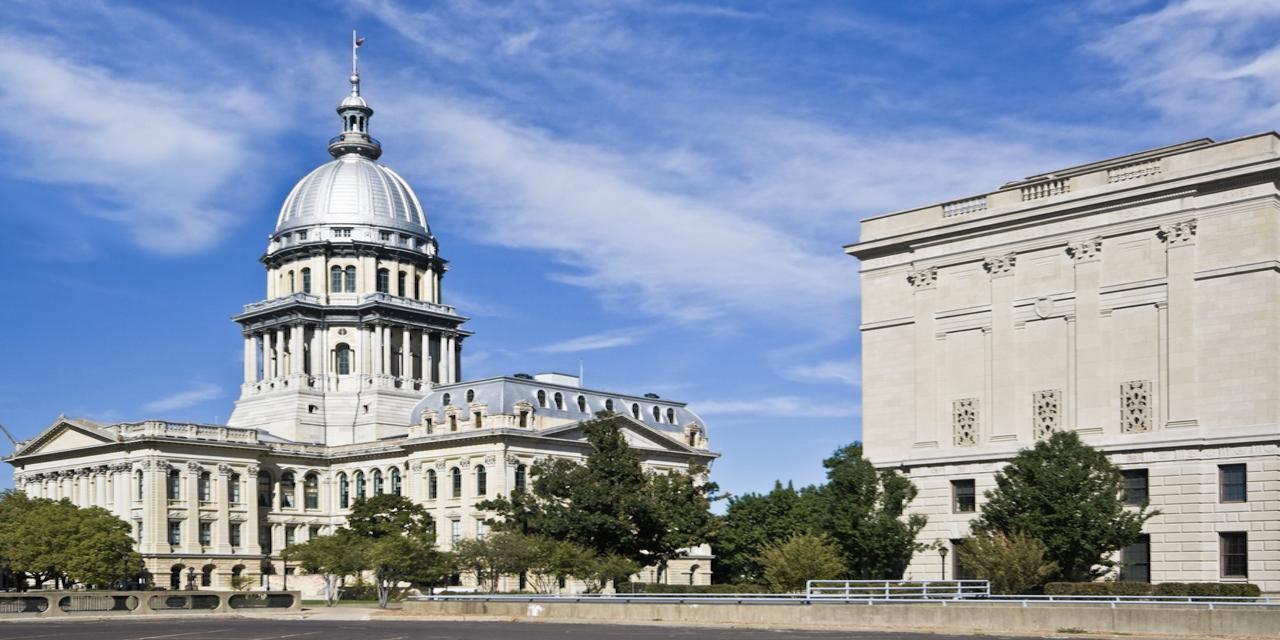 SPRINGFIELD – What happens with pension payments in the aftermath of a government shutdown is the "law school hypothetical from hell," said one labor lawyer in the wake of the Illinois attorney general's legal play to break the budget impasse.
As the Illinois budget saga rolls on, Democratic Attorney General Lisa Madigan asked a St. Clair County judge to overturn a court injunction that allows the state government to continue to pay its workers despite the lack of a state budget.

Illinios Attorney General Lisa Madigan
Madigan's move has prompted criticism that it is politically motivated against Republican Gov. Bruce Rauner, and that its aim is indeed to force the hand of the governor in his battle with Democratic lawmakers over the budget and requests for reforms.
The attorney general – who is the daughter of Democratic Illinois House Speaker Michael Madigan – filed court papers to prevent state employees from being paid if there is no budget by Feb. 28. It asks the judge to overturn a preliminary injunction in place that allowed thousands of state workers to continue to be paid even as services are cut elsewhere.
But there are also questions over what would happen with pension checks under such a shutdown scenario. One labor lawyer said they are unlikely to be affected, at least in the short term, as they are mailed out by the pension funds, and not the state.
However, what happens if there is a government shutdown and no workers available to make payments?
"These are very good questions, and I'm not sure I know the answers," said David Johnson, a Chicago-based lawyer with particular expertise on pensions. The Illinois Constitution mandates these payments cannot be "diminished or impaired."
"This really is the law school hypothetical from hell," Johnson, of the Franczek Radelet law firm, told the Cook County Record.
But he added, "Regarding pensioners: if we're talking about their monthly annuity checks, I would be surprised if they are in any imminent danger."
He added, "The checks are mailed out by the pension funds, not the state, so lack of a budget or a court order should not have any immediate impact."
Johnson said that if the state were to go several years without contributing anything to the funds, there would be a problem – that is, if those mailing the checks, the state workers, continue to work without pay, or are able to do so following a government shutdown.
Rauner signaled on Feb. 4 that his budget message will be similar to previous ones, that any spending plan must include "structural" changes, that is, elements of his turnaround agenda that he argues are needed to make Illinois more economically strong. This, so far, has been steadfastly opposed by Speaker Madigan and the Democrats.
Rauner's recent comments in published reports suggest the deadlock is far from over, and raises the possibility that workers will indeed not be paid beginning at the end of the month. This is despite slightly more encouraging noises coming from both camps, with talk of a grand bargain in the Senate and the speaker's support of aggressive economic action.
Rauner moved last week to stifle the potential effect of the the attorney general's motion with a letter to Illinois Comptroller Susan Mendoza to keep paying workers, even if the temporary order is dissolved.
Mailee Smith, a staff attorney with the Illinois Policy Institute, which backs Rauner in the fight, said the attorney general's move is "definitely politically motivated."
"Some are speculating that she intends to cause a 'crisis' that will force the General Assembly into a budget deal," Smith said.
"But it doesn't have to go down that way. All the General Assembly needs to do is pass a continuing appropriations measure to ensure state worker paychecks continue. Rauner has expressed support for such a bill in the past."
Smith argued that the General Assembly has some weeks to put together the appropriations measure, even if a court grants Madigan's petition.
"There is no need for either a bad budget deal or a government shutdown," Smith said.
But some have asked what these maneuverings might mean for pensioners across the state, and whether they might be affected after Feb. 28.
"But that is down the road. The issues of what can and can't be spent in the absence of a budget is intriguing," Johnson said.