A financially troubled Chicago coffee purveyor is taking aim at a television personality and investor in a $26 million, five-count complaint filed Feb. 1 in Cook County Circuit Court.
Bow & Truss LLC filed its complaint against Marcus Lemonis, of CNBC's "The Profit," a business investment show, as well as his company, ML Food Group, LLC. According to the complaint, Lemonis late in 2016 and early in 2017 "devised a fraudulent scheme" to try to buy Bow Truss "at a rock bottom bargain basement giveaway price" and then tried to "destroy" the business when it wouldn't sell.
The complaint said Lemonis sent secret shoppers to Bow Truss retail outlets and interviewed employees without the company's knowledge or consent. After Bow Truss signed a letter of intent with Lemonis on Dec. 15, Lemonis took to Twitter to announce it purchased Bow Truss and that he was now chief executive officer. While the letter did have binding obligations, consummation of the sale was not binding and "Lemonis never was and never became the CEO or held any other position," the lawsuit said.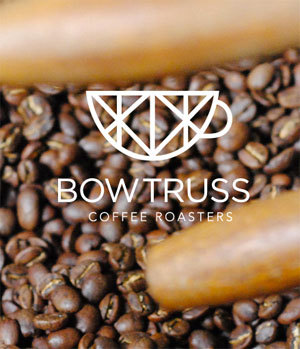 A week after the letter of intent, Lemonis-owned Bow Truss America LLC advanced $97,000 to Bow Truss and its creditors, with an understanding more money would be sent before the sale was completed. With that security, the complaint noted, Bow Truss paid creditors with money usually set aside for payroll and employee health insurance.
After another week, on Dec. 29, Bow Truss asked for another $180,000. On Jan. 4, Lemonis purportedly scheduled a Jan. 5 meeting with Bow Truss employees at which he and ML Food Group "held themselves out as the new owners," all allegedly without knowledge or consent on the part of Bow Truss. Lemonis also allegedly contacted Bow Truss landlords and said his firm would assume leases.
The complaint further states that on Jan. 6, two hours before Lemonis said he'd wire money, Lemonis' company contacted Bow Truss founder Phil Tadros to say it would not do so unless the purchase price dropped significantly and demanded "the sole member of the plaintiff pledge its membership interest … as collateral for the funds advanced and being advanced."
When Bow Truss rejected the offer, Lemonis did not wire the money and the company could not make payroll. Social media disparagement ensued, and Lemonis spoke to reporters claiming accounting irregularities with Bow Truss as well as discussing — allegedly overstating — the company's financial liabilities. Later in January Lemonis said he would no longer be partnering with Bow Truss. On Jan. 12, Bow Truss employees walked off the job — the complaint alleged Lemonis encouraged them to do so — closing stores for a week. Lemonis also is accused of suggesting landlords file involuntary bankruptcy claims against Bow Truss.
On Jan. 23, ML Food Group announced on social media plans to bring its Los Angeles coffee business to Chicago, while also announcing Bow Truss was behind on payroll.
Formal allegations against Lemonis and his company include breach of letter of intent, for which Bow Truss seeks a judgment of $162,500 — the break-up fee stipulated in the letter of intent — as well as common law fraud, consumer fraud, tortious interference and breach of fiduciary duty, for which it seeks compensatory damages of at least $6 million, punitive damages of $20 million and reimbursement of legal fees.
Representing Bow Truss in the matter are attorneys from Schain Banks Kenny & Schwartz, of Chicago.