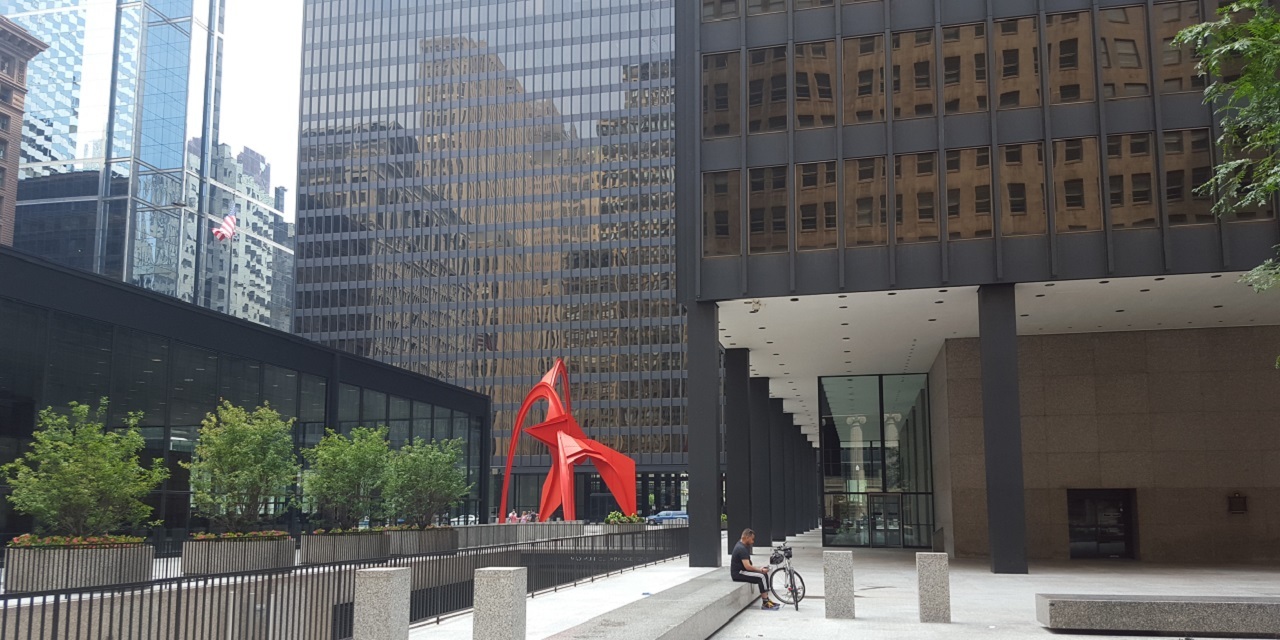 CHICAGO (Legal Newsline) – Chicago's federal courts again were a busy place for employers facing lawsuits in 2016, according to court data and a survey published by one of the nation's top employment and labor law firms.
However, the survey from Chicago-based Seyfarth Shaw LLP found Chicago's courts are still outpaced by courts in New York and California in some categories, perhaps most notably the number of class action certifications.
Two jurisdictions in particular, the U.S. District Court for the Southern District of New York and the U.S. District Court for the Northern District of California, are "magnets" for workplace litigation, said Gerald Maatman, a partner at Seyfarth Shaw LLP.
Maatman, who works out of the firm's Chicago and New York offices, primarily defends employers sued in employment discrimination class actions and wage and hour collective actions, among others.
According to his bio, he has pioneered the process of conducting employment practices audits to assist employers in structuring effective and practical personnel policies and protocols.
These audits are designed to minimize the incidence of employment-related class action litigation and to maximize management discretion and workplace productivity.
The two jurisdictions, as Maatman explained in a recent interview with Legal Newsline, are in urban areas and the most "worker friendly" of all jurisdictions in terms of case law.
He said plaintiffs lawyers are well aware of this.
"Most Fortune 1000 companies do business in New York and California, so they have an inordinate number of class actions filed there," he pointed out.
According to Seyfarth Shaw's statistical study of class certification rulings in 2016, within the U.S. Court of Appeals for the Second Circuit -- which includes the Southern District of New York -- 29 conditional certification motions were granted in Fair Labor Standards Act, or FLSA, certification decisions. In the U.S. Court of Appeals for the Ninth Circuit -- which includes the Northern District of California -- 33 conditional certification motions were granted, also in FLSA certification decisions.
The numbers are telling, said Maatman, who is co-chair of the Seyfarth Shaw's class action litigation practice group and served as general editor of the firm's study.
They substantiate that the district courts within the two circuits are the "epicenters" of wage and hour class actions and collective actions, he said.
Such certifications appeared a little harder to come by in the U.S. Court of Appeals for the Seventh Circuit, which includes federal courts in Chicago, Rockford and elsewhere in Illinois, as well as Indiana and Wisconsin. According to the Seyfarth report, courts in the Seventh Circuit signed off on nine FLSA class certifications, while denying six motions for certification.
Seyfarth Shaw's 13th Annual Workplace Class Action Litigation Report, which also looked at employment discrimination and Employee Retirement Income Security Act, or ERISA, certification trends, was compiled from case filings and rulings the firm tracks on a daily basis, from Jan. 1, 2016 to Dec. 31, 2016. The information, Maatman explained, was collected through PACER, the online resource center of the federal court system.
Maatman, in evaluating the data and trends, said he is especially concerned with the increased filings of wage and hour lawsuits.
In the Northern District of Illinois, for instance, which includes Chicago and Rockford federal courts, 387 new wage and hour lawsuits were filed in 2016, according to data culled from PACER. A year earlier, 543 such lawsuits were filed – though 90 were brought by a group of individual plaintiffs on one day in March 2015 against Illinois Bell.
Meanwhile, in 2016, plaintiffs brought 541 lawsuits against employers under ERISA, compared to 558 in 2015. And employers faced 292 claims for employment discrimination, a jump of 9 percent compared to the 268 discrimination claims filed in 2015, according to PACER data.
Complex workplace litigation, in particular wage and hour class actions, drives corporate legal budget expenditures and is the type of legal dispute that causes the most concern for companies, he said.
"Wage and hour class actions are the most frequent and expensive type of class action to defend and lose," he said. "The certification standards are the easiest for workers."
According to the firm's study, the number of wage and hour lawsuit filings in federal court decreased in 2016; however, while the number of filings decreased for the first time in 15 years, 2016's filings were the second highest total ever, Maatman pointed out.
He said the number of filings may be attributed to the low-cost investment in prosecuting such lawsuits.
"Plaintiffs do not need to hire an expert to secure a certification order or go through discovery; unlike employment discrimination cases where the cash outlay on an expert could be $250,000 and discovery can last up to 18 months, a plaintiff in a wage and hour class action can secure a certification order with several affidavits," he explained.
The area of the law also has attracted more plaintiffs class action lawyers, he said.
"In terms of their 'rate of return,' the plaintiffs' bar can convert their case filings more readily into certification orders, and create the conditions for opportunistic settlements over shorter periods of time," the report states. "The certification statistics for 2016 confirm these factors."
According to the study, worker awareness also has contributed to the growth of wage and hour litigation.
"Wage and hour laws are usually the domain of specialists, but in 2016 wage and hour issues made front-page news," the report states. "The widespread public attention to how employees are paid almost certainly contributed to the sheer number of suits.
"Big verdicts and record settlements also played a part, as success typically begets copy-cats and litigation is no exception."
Technology, in particular the Internet and social media, also have helped fuel the litigation trend, the study found.
"Technology has opened the doors for unprecedented levels of marketing and advertising by the plaintiffs' bar -- either through direct soliciting of putative class members or in advancing the overall cause of lawsuits," the report states.
Maatman, who often defends employers, expects the plaintiffs bar and government enforcement attorneys to be equally, if not more, aggressive in 2017 in bringing such class actions against employees.
Employers, he said, need to evaluate their strategy.
"[My advice would be to] focus compliance efforts on the manner in which employees are paid -- that is the area where most of the lawsuits are coming from," he said.
Editor's note: The Cook County Record contributed to this report.