Editor's note: This article has been revised from an earlier version to clarify the impact of the Feb. 22 decision on the overall litigation. It has also been updated to include a statement from the plaintiffs, Viamedia.
Comcast has scored a win in its legal battle over accusations it has monopolized local spot cable TV ads in Chicago and elsewhere, but the company that leveled the accusations says the ruling has not altered its plans to move "forward aggressively" with its federal antitrust lawsuit.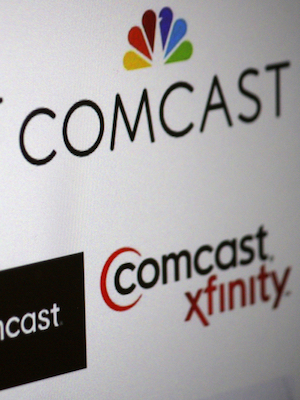 On Feb. 22, U.S. District Judge Amy J. St. Eve granted the request of telecom giant Comcast to dismiss a portion of the lawsuit brought by Viamedia, a New York-based seller of local cable TV advertising, who has asked the court to order Comcast to walk back its decision to stop allowing Viamedia to sell advertising on cable TV networks in the Comcast-dominated Chicago and Detroit cable television markets.
In May 2016, Viamedia filed suit in Chicago federal court against Comcast, alleging the cable TV and Internet provider violated the federal Sherman Act through tying - conditioning the sale of one product on the sale of an unrelated product or services - and exclusive dealing, as well as refusal to deal.
The complaint centered on Comcast's effective control in the Chicago and Detroit markets of so-called "Interconnects" – cooperative platforms set up by cable service providers, or "multichannel video program distributors" (MVPDs), to allow local advertisers to buy ad time across "particular Designated Media Markets (DMAs)."
While the interconnects were set up by competing cable providers, through the years, Comcast gobbled up many of its competitors in those two markets, granting them effective control of the interconnects, court documents said.
Once Comcast's domination was established, Viamedia said the telecom also moved in 2012 to squeeze out competition for control of spot advertising on networks operating in the two DMAs.
Viamedia had operated in the Chicago and Detroit markets from 2002-2012, and paid Comcast $23 million for spot advertising through the interconnects on behalf of its cable service provider clients, Wide Open West (WOW) and RCN Corporation.
But in 2012, Viamedia alleged Comcast ordered WOW and RCN to only sell spot cable ads through Comcast's wholly-owned subsidiary, Comcast Spotlight.
Viamedia alleged this was an illegal anticompetitive action because Comcast was intentionally depriving itself of fees it would otherwise have been paid by Viamedia and potentially reducing the reach of advertising sold through the Chicago and Detroit interconnects.
Court documents indicated WOW and RCN "capitulated to Comcast's demands and retained Comcast Spotlight as their sole spot cable advertising representative in the Detroit and Chicago DMAs" in early 2016.
Viamedia alleged Comcast used similar tactics to wrest control of spot advertising in other markets, as well.
In November, the judge dismissed Viamedia's refusal to deal accusations, but allowed its allegations pertaining to tying and exclusive dealing to withstand Comcast's initial challenges.
In this ruling, Judge St. Eve again stuck by her earlier findings, saying she viewed Comcast's alleged "refusal to deal" as little more than hardball business tactics.
Rather than "anticompetitive," the judge said Comcast's actions demonstrated a move toward "vertical integration," akin to a manufacturer sidestepping traditional retailers to sell its products to consumers directly.
"In this case, based on Viamedia's allegations, Comcast has engaged in a business practice that has a rational procompetitive purpose: it has become 'a one-stop shop' in certain DMAs for MVPDs wishing to sell advertisements on a regional basis," the judge wrote. "… Viamedia has not adequately alleged that Comcast's elimination of a middleman in the regional spot cable advertising business was irrational but for its anticompetitive effect."
In a prepared statement following the ruling, Viamedia said the Feb. 22 decision had not altered its plans to pursue its legal action.
"As recognized in the Court's November 4, 2016 decision, which was unchanged by the Court's February 22nd decision, Viamedia's antitrust claims for tying and exclusive dealing are moving ahead because Viamedia has plausibly alleged that Comcast is violating federal and state antitrust and tort laws by forcing competing satellite and cable TV providers to deal directly with Comcast if they want to advertise in regional markets.
"Viamedia seeks damages of not less than $75 million, which is subject to trebling under the antitrust statute. Comcast thus faces potential liability in the hundreds of millions of dollars. The Court has ordered that all discovery and dispositive motions be completed by the end of Q3'17.
"We are pleased the Court issued an accelerated schedule to move our antitrust case forward," said Mark Lieberman, Viamedia president and CEO. "We also understand the U.S. Department of Justice is investigating Comcast's control and behavior in the spot cable advertising market. Both of these should provide the marketplace protection our industry needs."
Comcast is represented in the action by the firms of Jenner & Block, of Chicago, and of Davis, Polk & Wardwell, of New York.
Viamedia is represented by the firm of Mayer Brown, of Chicago.