The courts could risk a flood of new litigation, which could chill efforts to object to future class action settlements, if a judge allows a prominent Chicago class action trial law firm to continue with a class action lawsuit accusing a rival firm of racketeering for acting as "professional objectors," bent on extorting payoffs, according to a motion filed by that rival firm.
On Monday, April 10, attorneys for lawyer Christopher Bandas and his firm, the Bandas Law Firm P.C., of Corpus Christi, Texas, filed a motion in Chicago federal court, asking a judge to dismiss the lawsuit brought by Chicago firm Edelson P.C., arguing Edelson's suit attempts to transform a matter better left to litigation into "a federal crime" under the Racketeering Influenced and Corrupt Organizations (RICO) Act.
"Despite Edelson's allegations … this Court should adopt the precedent that federal courts across the country have established: litigation activities cannot constitute a predicate act of racketeering activity," Bandas' counsel argued in a memorandum in support of their motion to dismiss.
"Moreover, allowing this case to proceed will open the floodgates to future litigants collaterally attacking civil litigation proceedings by filing RICO countersuits alleging frivolous or meritless litigation."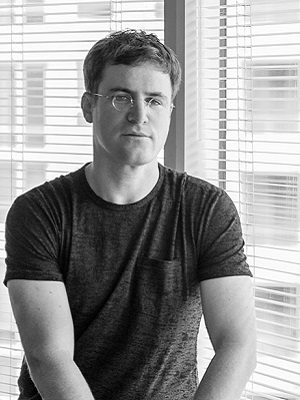 Jay Edelson
The dismissal request comes as the latest step in the class action suit launched by Edelson late last year.
In December, Edelson accused the Bandas firm, as well as other law firms and attorneys, of being "vexatious litigants" raising objections to class action settlements to simply secure payoffs from other lawyers attempting to complete those settlement deals.
Other defendants named in the lawsuit included law firms Noonan Perillo & Thut, of Chicago, and the Darrell Palmer Law Offices, of Solana Beach, Calif. Individual defendants include lawyers Christopher Bandas, Darrell Palmer and C. Jeffery Thut.
In the lawsuit, Edelson pointed to a recent attempt by Bandas, Thut and Palmer to extract payment from Edelson as the firm sought to finalize a $13.8 million deal to settle a class action lawsuit against Gannett Co. over alleged violations of the federal Telephone Consumer Protection Act – a frequent device used by Edelson and a number of other trial law firms in bringing class action lawsuits.
The Gannett litigation alleged Gannett had used an autodial program to call people on their mobile phones without consent. Gannett denied the allegations, but agreed in September 2016 to pay $5 million to settle the lawsuit and avoid trial.
Thut, allegedly in conjunction with Bandas and Palmer, objected to the settlement in October 2016 on behalf of a man identified as Gary Stewart. The objection was overruled, and settlement finalized.
But Edelson said Thut threatened to appeal and "hold up final resolution of the case." During a mediation session that followed, Edelson alleged Bandas and his associates demanded $225,000-$445,000 as a "fee to go away."
Edelson agreed and paid the fee, but then filed suit. The firm alleged the behavior was only a part of a campaign of "serial objections" to class action settlements. The lawsuit noted Bandas has filed at least 55 objections in the past 10 years, though Edelson said they believe "these 55 objections likely represent only a small fraction of the total number of objections in which Bandas has been involved."
However, no matter the reason for the objections or how many were filed, Bandas argued in his motion to dismiss that the objections cannot form the basis of the kind of RICO complaint Edelson has brought in this case, as the courts have repeatedly held that lawsuits and legal actions – even meritless or frivolous ones - cannot be considered part of a pattern of racketeering.
Bandas argued finding otherwise would harm the courts and future litigation by making the threat of a RICO-based countersuit potentially too great a risk.
"If this Court enables parties to argue that prior litigation constituted a predicate act of racketeering activity, then this Court (and others) will have to second-guess prior proceedings in order to determine whether they were meritless or brought for improper purposes," Bandas' attorneys argued. "Any party that defends against frivolous or meritless litigation can seek redress either through the court in the underlying proceeding, or through a state tort action for malicious prosecution; there is no need to create a new, additional route of collaterally attacking final court decisions through federal RICO countersuits."
Bandas is represented in the action by attorneys with the firm of Freeborn & Peters LLP, of Chicago.