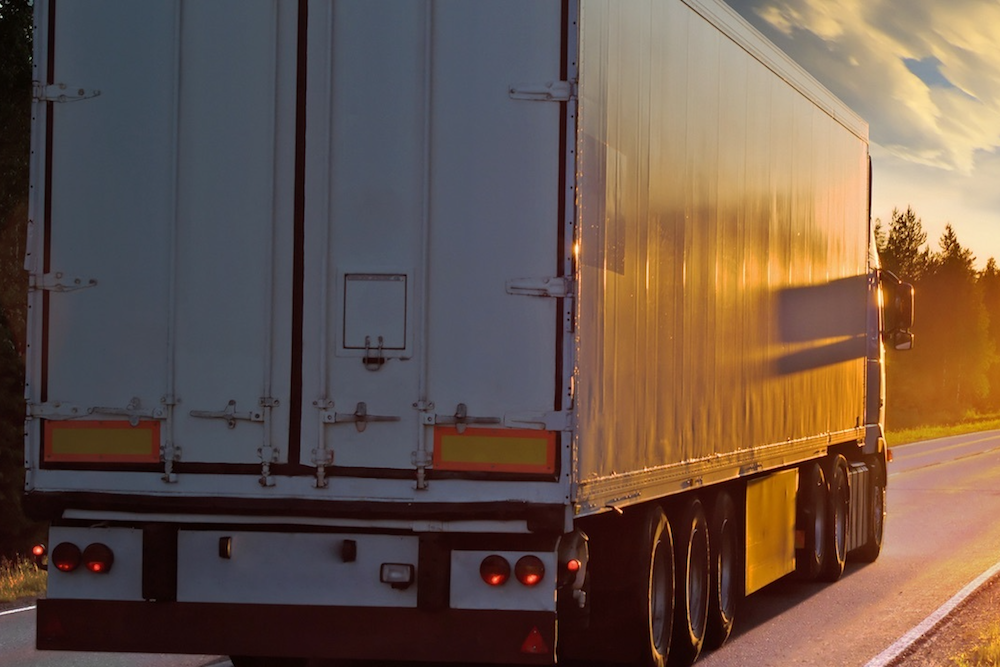 A Chicago federal judge has applied the brakes to a trucker's lawsuit against two global moving van companies, which alleged the companies used "vague" contract language to short him of pay, saying the trucker should have sought clarification before signing the contract.
The judge also said the trucker sued four years too late, anyway.
The decision was laid down April 20 by Judge Ronald Guzman, of the U.S. District Court for Northern Illinois, dismissing a suit brought in 2013 by Texas man Thomas Mervyn, a moving truck owner-operator, against Atlas Van Lines and Ace World Wide Moving & Storage.
Mervyn leased his rig and services more than 100 times to Ace, which is an agent of Atlas. Ace is based in Cudahy, Wis., with an office in suburban Elgin. Atlas is headquartered in Evansville, Ind. Mervyn hauled for the defendants from 2005 to 2009.
Mervyn's four-count suit alleged Ace and Atlas breached his contract and violated the Federal Motor Carrier Act, which governs companies that truck household goods across state lines. Specifically, Mervyn alleged Atlas negotiated deals with customers, unknown to him, that benefitted Atlas, but reduced his pay.
As explained in court papers, federal law sets a ceiling on tariff rates that can be charged for the transport of goods and associated tasks and expenses. Carrier companies such as Atlas, will work down from this ceiling, giving discounts to customers to win their business.
However, Mervyn alleged "deductions and/or discounts" were not disclosed on his lease agreements, with the defendants using one set of numbers to calculate the customer's bill and another set to figure Mervyn's pay. Ace and Atlas denied they did so.
Ace and Atlas filed a motion to dismiss Mervyn's suit, which Judge Guzman granted.
Defendants noted Mervyn's contracts gave him 30 days after he was paid, to dispute payment, but Mervyn took no action until four years after he last worked for Ace. Mervyn tried to get around this deadline by saying 30 days was unreasonably short. Guzman replied, "It is not this Court's role to relieve Plaintiff of the 30-day dispute period to which he voluntarily agreed."
Guzman added "retrospective buyer's remorse" is not a legitimate basis on which to release Mervyn from a contract he freely signed.
Guzman also found another flaw in Mervyn's case.
On the leases, Atlas used the terms "applicable effective bottom line discount" and "predetermined effective bottom line discount." Atlas did not define them, but did say on the leases the terms were "determined under Atlas' rules." Atlas argued these terms refer to the methods by which Mervyn's pay was computed.
Mervyn tried to "undermine" and "inject ambiguity" into the leases by describing the terms as "vague," Guzman pointed out. However, Guzman said Mervyn is "bound by" the "contract's clear terms, even if he does not understand them."
Guzman added that if Mervyn found the terms fuzzy, he should have had defendants give clarification before putting his signature on the leases.
Mervyn has been represented by Miller Law, and Rosenfeld, Rotenberg, Hafront & Shapiro, both of Chicago, as well as by McNamara & Evans, of Springfield, and Wilentz, Goldman & Spitzer, of Woodbridge, N.J.
Atlas and Ace have been defended by the Chicago firm of Hinshaw & Culbertson, as well as by the firm of MoloLamken, which has offices in Chicago, New York City and Washington, D.C.