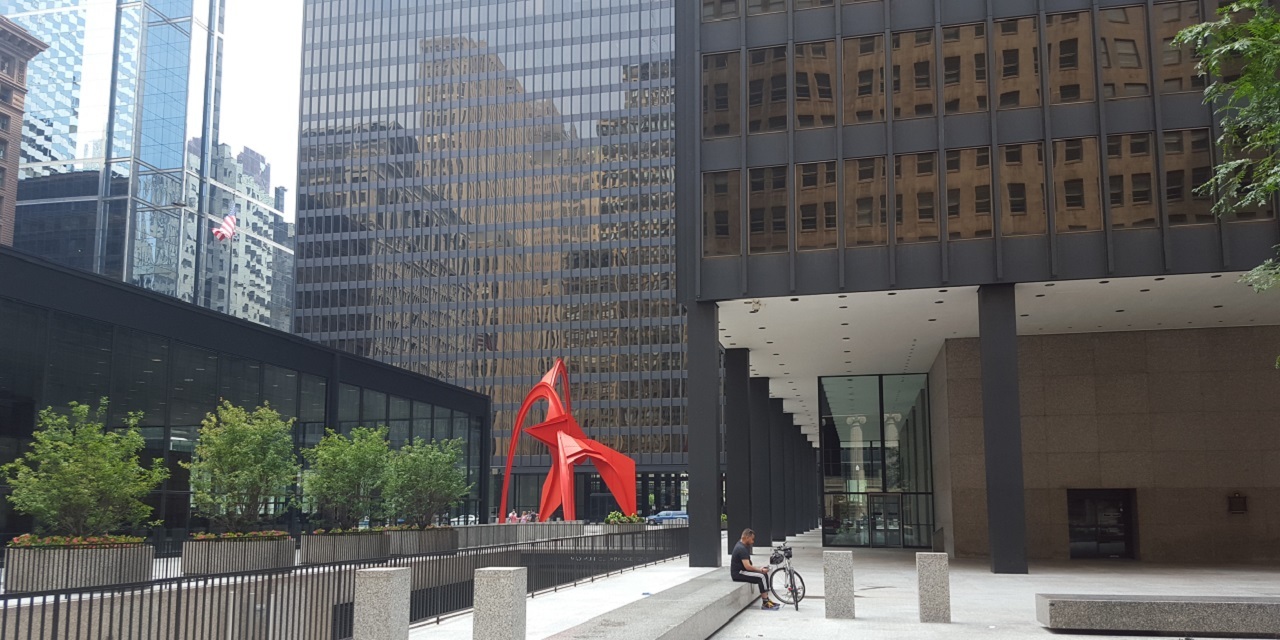 The manufacturer of an anti-depressant drug is trying to get out from under a $3 million jury judgment, which blamed it for a Chicago lawyer's suicide, saying a federal judge made multiple mistakes that hamstrung the manufacturer's defense against the claim its labels failed to warn the drug and its generic equivalent can lead to suicide.
On May 25 in U.S. District Court for Northern Illinois, the United Kingdom-based drug maker GlaxoSmithKline filed a motion for a new trial. The company's American operations are centered in Philadelphia. GSK developed the anti-depressant Paxil.
Stewart Dolin, of Glencoe, a 57-year-old corporate lawyer with the Chicago firm of Reed Smith LLP, took paroxetine, a generic version of Paxil, for several days in July 2010, before killing himself by stepping into the path of a Chicago Transit Authority train in the Loop. In 2012, Dolin's widow, Wendy Dolin, sued GSK, alleging the drug company was liable for her husband's death.
Wendy Dolin argued the drug's label did not adequately warn the drug could increase suicidal thoughts and behavior. GSK countered it did not make the actual drug the dead man had taken. Rather, paroxetine was made by the Mylan company. GSK further maintained the label's text had passed muster with the U.S. Food and Drug Administration.
The case went to trial in March 2017, lasting almost five weeks, with the jury deliberating three days before finding GSK to blame April 20. Jurors awarded $3 million to Dolin.
GSK has asked Judge William Hart, who presided over the trial, to overturn the verdict, because plaintiff's evidence was insufficient to reasonably support its case. If Hart does not accede to that request, GSK then wants Hart to grant a new trial, because GSK said Hart improperly admitted and excluded evidence, and gave off-base instructions to jurors before they deliberated.
One of the numerous miscues Hart committed, in GSK's view, was to bar GSK's expert witnesses from testifying against plaintiff's claim the "hallmark" of suicides caused by Paxil-paroxetine, was their violent nature.
GSK said its experts would have told jurors that Dolin's method of self-destruction was not uncommon for Chicago in 2010, as there was a cluster of train suicides in summer 2010 set off by a high-profile rail suicide in May that year. Further, the experts would have testified that when white, middle-aged men, like Dolin, kill themselves, they often do so more violently than other demographic groups.
As another example, GSK said Hart also stumbled when he refused to let GSK's expert witness on the nature and dynamics of large law firms, testify to the pressures the 2008 economic downturn put on firms such as Dolin's, and in turn, on a lawyer such as Dolin himself. GSK said this testimony would have shown Dolin committed suicide, not because of paroxetine, but because of anxiety and depression from work.
Another GSK expert was barred from testifying that anti-depressants, rather than causing suicides, have significantly reduced such acts.
"The Court (Hart) did not allow for the fair presentation of evidence: it gave Plaintiff free rein to violate basic rules of trial, while precluding GSK from responding and unreasonably restricting the presentation of its case," GSK argued.
GSK further claimed Hart also fell short in his instructions to jurors as to how they were to approach deliberations, omitting "numerous essential instructions."
According to GSK, in the instructions, Hart "misled" the jury about the drug maker's duty to warn users and the FDA's role in label contents, as well as failed to explain the requirements of a "failure-to-warn" claim.
"These many errors resulted in extraordinary prejudice to GSK, jury confusion, and ultimately a verdict unsupported by the weight of the evidence. A new trial is required," GSK declared.
GSK is defended by the following firms: King & Spalding, of Atlanta, Ga.; Dentons US LLP, of Chicago; and Phillips Lytle LLP, of Buffalo, N.Y.
Dolin is represented by the Rapoport Law Offices, of Chicago, and Baum Hedlund Aristei & Goldman P.C., of Los Angeles.