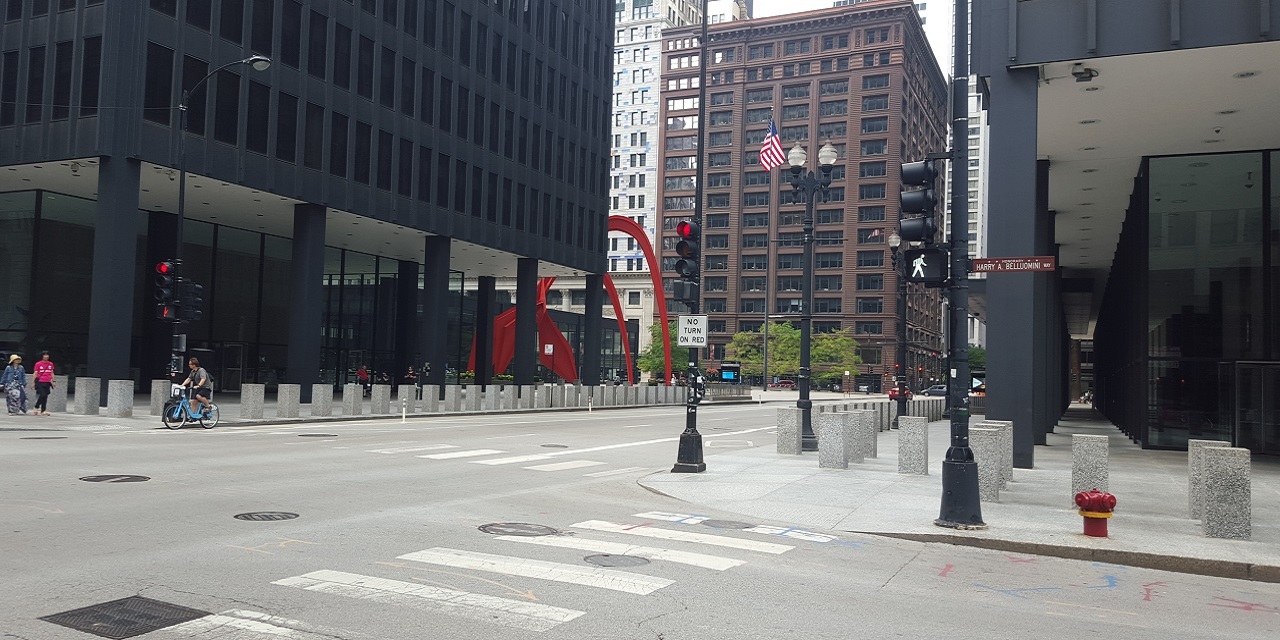 Calling the allegations "totally implausible," a Chicago federal judge has tossed a lawsuit brought by the state of Illinois against Bank of America and a mortgage insurance company, which had accused the lender and insurer of working in a scheme to maximize their own profits by dumping high default risk onto another mortgage insurer, leaving borrowers unaware their mortgage insurance premiums were higher than they should be.
On June 1, U.S. District Judge Harry D. Leinenweber dismissed the litigation from the Illinois Department of Insurance, acting as rehabilitator for defunct mortgage insurer Triad Guaranty Insurance Corporation, against Bank of America and AAMBG Reinsurance Inc.
The litigation landed in federal court in 2016, when the defendants transferred the case from Cook County Circuit Court, where state officials had initially lodged the complaint.
In that complaint, the state argued the Vermont-based AAMBG had worked with lenders with which it is affiliated to devise an illegal kickback scheme through complicated reinsurance arrangements, which allegedly left Triad allegedly holding the bag when high risk borrowers defaulted on their mortgages.
Triad had come under the protection of the Department of Insurance in 2012, when it failed and entered receivership and court-ordered rehabilitation through the state.
In the lawsuit, however, the state placed a portion of that blame on alleged abuse Triad suffered at the hands of AAMBG and various lenders.
Typically, when mortgage borrowers can't bring a 20 percent down payment to the table when buying a home, the lenders acquire private mortgage insurance to protect themselves from default. The PMI premiums are then paid by borrowers as part of their monthly mortgage payments.
However, those PMI insurers also seek to reduce their risks from borrower default by acquiring reinsurance, with the bill for that reinsurance also passed to borrowers in their monthly PMI payment.
In this case, court documents indicate PMI insurer Triad bought reinsurance through AAMBG. Under these arrangements, according to the court documents, Triad would fund the first 4 percent of net losses from borrower default. AAMBG would then pay Triad for the next 10 percent of net losses, up to 14 percent. Triad would then be on the hook for losses greater than 14 percent.
However, in the lawsuit, the state accused AAMBG and its lenders of conspiring to "vet" borrowers before agreeing to issue reinsurance to Triad, assuring Triad alone would be on the hook for high risk borrowers, while also allowing AAMBG to charge purportedly excessive reinsurance premiums, which were then passed on to borrowers as unnecessarily high PMI premiums.
A portion of those higher insurance premiums were then allegedly passed back to the lenders with which AAMBG exclusively did business, constituting illegal kickbacks under federal law, the state alleged.
In dismissing the action, however, Leinenweber said the state's arguments were riddled with holes. He noted the Department of Insurance never actually demonstrated how AAMBG and Bank of America improperly benefited from the arrangement.
The risk to AAMBG was real, he said, as the reinsurer agreed to assume up to 10 percent of Triad's potential losses, in a way in which AAMBG's potential losses could be "two-and-one-half times the loss allocated to Triad."
"This makes AAMBG's risk far from illusory," Leinenweber wrote. "Perhaps if the Plaintiffs had alleged that annual net losses had never, or almost never, exceeded 4 percent so that AAMBG did not make any payments (or very few payments) nor expect to under its reinsurance agreement with Triad and that it had received substantial premiums from Triad far in excess of the risk, an argument could be mad that the agreement to reinsure was indeed illusory.
"However, Plaintiffs have not made this argument."
Further, while the state alleged AAMBG and its fellow defendants sent only the highest risk borrowers to Triad, the judge said the state has yet to explain what it believes AAMBG or Bank of America or other affiliated defendants "did with the so-called lower risk borrowers or why Triad only accepted high risk borrowers for its PMI."
"AAMBG loses more than Triad," the judge wrote. "It does not make economic sense to argue that AAMBG has an incentive to send poor risks to Triad."
The state was represented in the action by attorneys with the firm of Peterson, Johnson & Murray Chicago LLC, of Chicago.
AAMBG was defended by the firm of Mayer Brown LLP, of Chicago. Bank of America was represented by the firm of Goodwin Procter LLP, of New York and Charlotte.