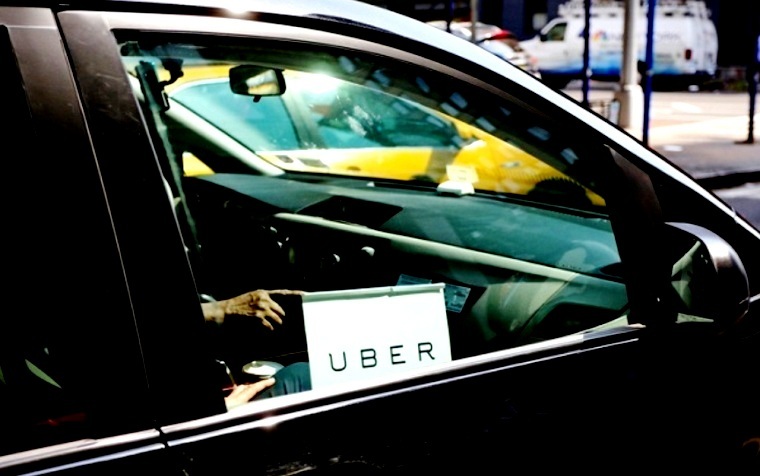 CHICAGO — A Chicago federal judge has added a new entry in the ongoing debate over whether companies can force employees and contractors to sign class-action waivers, stepping into a dispute in which an Uber driver claims the company owes him wages and overtime under federal law.
On July 18, U.S. District Judge Jorge Alonso ruled an arbitrator should decide whether an Uber driver is an employee or independent contractor before allowing driver Luis Olivares to continue his class action suit against the ride-hailing company for allegedly violating the minimum wage and overtime requirements of the federal Fair Labor Standards Act (FLSA).
Uber contends its drivers are independent contractors, not employees, allowing the question to be handled as a contract dispute in arbitration. Olivares, however, has argued he and other drivers should be considered non-exempt, hourly employees protected by the FLSA.
"In the broadest context, what is underlying this opinion is the larger dispute over whether employers can force their employees to sign waivers to go into arbitration alone rather than as a class," Patrick DePoy, an attorney at Franczek Radfelt told the Cook Country Record. "The National Labor Relations Board (NLRB) has recently found that class-action waivers are a violation of the labor relations act. The NLRB has ruled that telling employees that they can't file a class action lawsuit together, an important right to collective action, is being violated."
The basis for Olivares' claim stems from a decision by the U.S. Seventh Circuit Court of Appeals in Lewis v. Epic Systems, which found a mandatory arbitration agreement which prohibited class-based arbitration or litigation violated employees' rights to engage in other concerted activities for the purpose of collective bargaining or other mutual aid or protection under the National Labor Relations Act (NLRA).
Uber countered by arguing that the NLRA only applies to individuals who are classified as employees, not independent contractors.
One of the points of contention in the dispute centers around a provision in Uber's Software License and Online Services Agreement, which all drivers sign in order to gain access to the company's mobile application. The provision stipulates that the drivers agree to resolve all disputes through final and binding arbitration on an individual basis, and not as a class, collective action or on a representative basis.
However, this provision is not mandatory and a clause in the agreement allows a driver to send Uber a written notification within 30 days of signing the document an intent to opt out.
"[T]ypically the employee has no choice at all,"Depoy said. "They have to sign the waiver or not get a job. The court said, 'We haven't seen this kind of thing in the past.'"
In the end, Alonso held that an arbitrator should resolve the issue.
"In this case, the judge chose to let the arbitrator figure this one out," Depoy said. "It's a punt, but it's an important punt. And while this doesn't establish a precedent, other courts will look at Judge Alonso's decision when making their own rulings."
The U.S. Supreme Court has agreed to resolve the split among the federal appellate courts on this issue, and oral arguments are scheduled for October 2. For the time being, however, the Lewis v. Epic Systems ruling is binding in all courts in the Seventh Circuit, which includes federal district courts in Illinois, Wisconsin and Indiana.