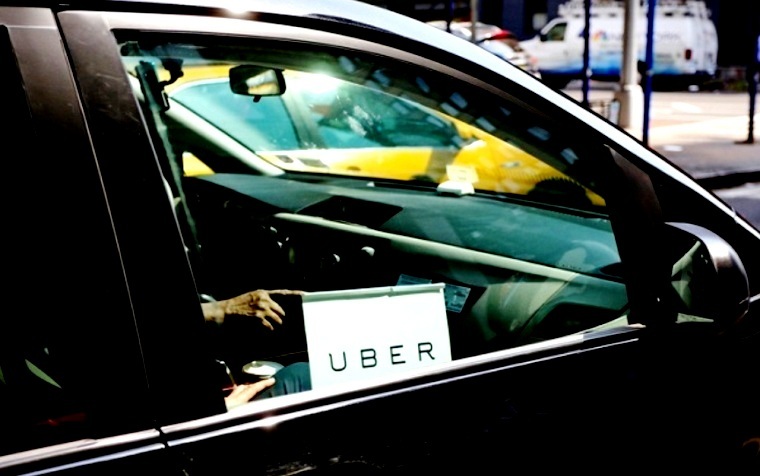 Uber is moving toward a $20 million settlement of a class action lawsuit by a group accusing the ride-hailing company of breaking federal law in how it sent "Refer-A-Friend" promotional messages to prospective new customers.
In a motion filed Aug. 11 in federal court in Chicago, lawyers for a putative class asked U.S. District Judge Thomas M. Durkin to sign off on a preliminary approval of class action settlement with Uber Technologies Inc. The agreement would wrap up more than two years of litigation in courts across the country as well as mediated negotiations by establishing a $20 million common fund for settlement classes and Uber agreeing to stop sending text messages alleged to violate the Telephone Consumer Protection Act.
Under terms of the agreement, lawyers for the plaintiffs — the Chicago office of McGuire Law P.C., and the Washington, D.C., firm of Tycko & Zavareei LLP — asked to be certified as class counsel and indicated they would ask for one third of the settlement fund, a maximum of $6.6 million.
In the motion, the plantiffs' attorneys said the settlement represents "an extraordinary result" that "would bring meaningful relief to consumers as well as certainty and closure to what has been, and likely would continue to be, highly contentions and costly litigation."
According to the motion, the underlying issue is Uber's Refer-A-Friend program. Through its text messaging vendor, Twilio Inc., Uber asked its clients to authorize sending messages to their contacts to advertise both the ride-sharing service and the opportunity to be a paid Uber driver. The plaintiffs said Uber gives referral fees of $250 to $500 to current drivers who help conscript new drivers.
But, the motion noted, "many Refer-a-Friend messages have been received by individuals who have no connection to Uber or the referring individual, and thus did not provide their prior express consent to receive such messages." Further, even for those text recipients who did have a connection to Uber, the company "failed to adopt sufficient measures to obtain valid prior express consent."
Beyond that, the plaintiffs said Uber's system didn't adequately recognize or honor requests to stop sending messages, even in instances where people sent repeatedly asked to stop being sent solicitations. The original complaint cited one Federal Trade Commission complaint in which a person said Uber "texted me on Christmas Eve at 1:44 a.m. and 4:10 a.m. I returned texts saying STOP. I wrote them an email asking them to remove my number from their lists. And I'm still getting text messages."
The plaintiffs also said Uber's process for establishing an account lacks sufficient procedures to confirm the accuracy of information its prospective users submit, meaning many of the numbers that end up in the company's database are incorrect, compounding the issue of text messages going to people who have no desire to be an Uber customer or driver.
With complaints filed in Illinois and California, Uber and the plaintiffs began exploring a settlement. According to the plaintiffs' lawyers, both sides consented to mediation on May 23 in hopes a settlement would help avoid the uncertainties of Uber's motion for judgment in Illinois balanced against pending class certification or summary judgment in California.
Former U.S. District Judge Layn R. Phillips oversaw the full day of negotiations resulting in the agreed-upon conditions, executing a term sheet on June 14. If Durkin allows, the settlement would establish three classes — one for anyone who got a Refer-a-Friend text; a second for those who started but did not complete the driver application process; and a third for those who had no contact with Uber but nonetheless got any sort of non-emergency text message from the company.
Uber also would completely discontinue the Refer-a-Friend program on cellphones it issues to requesting drivers, "maintain the robust opt-out protocol" instituted after plaintiffs filed their original complaints and take several steps to reduce incidence of contacting incorrect phone numbers, including automatic deletion from its rolls of any unverified numbers.
Uber was represented in the action by attorneys with the firms of Morrison & Foerster LLP, of New York; Gibson Dunn & Crutcher LLP, of San Francisco; and Ellis Legal P.C., of Chicago.