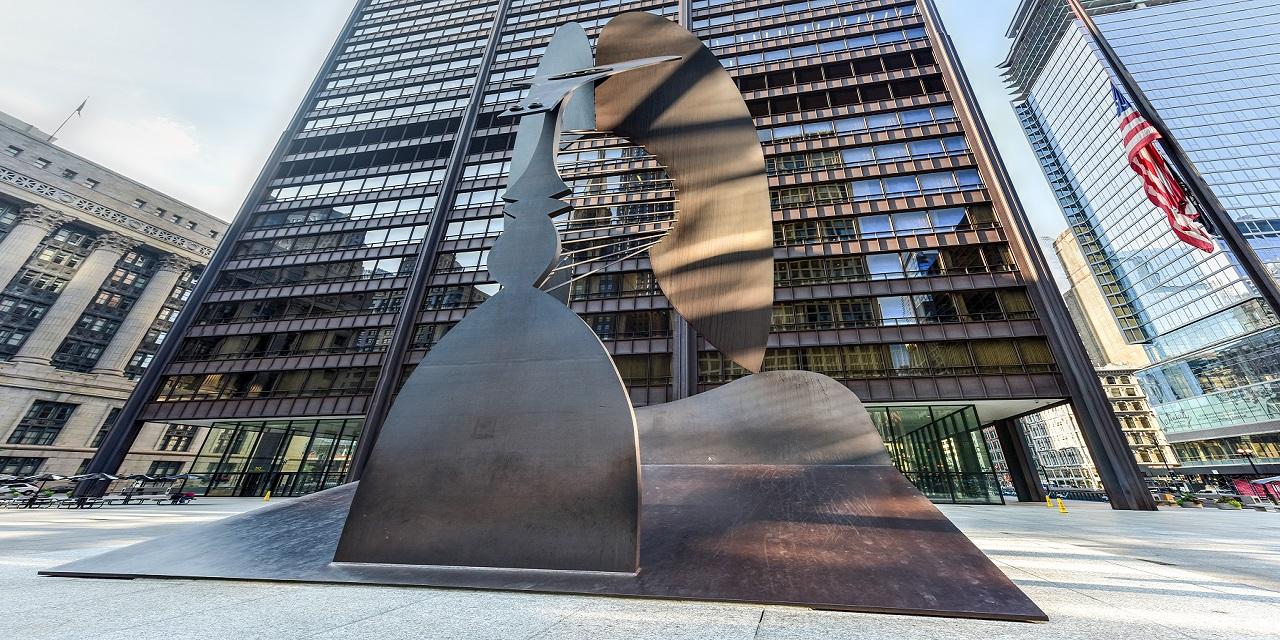 Add three more retailers and restaurants to the list of those targeted by lawsuits over the collection of Cook County's so-called "pop tax," as new plaintiffs have brought actions against Circle K convenience stores, Jewel food stores and Subway restaurants operating in and around Chicago.
On Aug. 16, the law firm of Seidman Margulis & Fairman LLP, of Chicago, filed a consumer fraud lawsuit in Cook County Circuit Court on behalf of a Tinley Park woman against Circle K Stores Inc. and associated corporate entities which operate the brand of gas stations and convenience stores in Chicago and suburban Cook County.
That lawsuit was followed on Aug. 18 by two class action lawsuits brought by attorneys with the Zimmerman Law Offices, of Chicago, the first against Albertsons Companies, which the complaint says owns and operates all Jewel-Osco stores in Chicago and suburban Cook County, and another against Doctor's Associates Inc., the company that serves as the franchisor for all Subway restaurants.
All of the lawsuits center on alleged infractions committed by the retailers in the collection of Cook County's new sweetened beverage tax.
The tax, which assesses a tax of one cent per ounce to a wide range of beverages sold at retail stores and restaurants in Cook County, took effect Aug. 2.
The tax had been enacted in November 2016 by the Cook County Board of Commissioners, at the urging of Cook County Board President Toni Preckwinkle, who cast the deciding vote, breaking a deadlock on the board.
Supporters of the tax say it would bring in about $200 million per year to help the financially-struggling county government maintain services, and would help reduce obesity and other public health concerns in the county by reducing consumption of soda pop and other sweetened beverages.
Opponents of the tax, however, have said the levy would add a large burden to the grocery expenses of ordinary families, and would hit retailers in the county hard, as county residents would simply go outside Cook County to buy the beverages they had purchased at Cook County supermarkets and convenience stores. Further, they said the manner in which the tax ordinance was crafted would lead to legal headaches for retailers, who would need to invest large amounts in reconfiguring their register systems to account for the tax, while opening retailers to lawsuits.
In rejecting a legal challenge to the tax earlier in late July, Cook County Circuit Judge Daniel Kubasiak had brushed aside those lawsuit concerns, agreeing with the county's position that such worries were "merely speculation."
Since the tax took effect, however, lawsuits have also been brought against Walgreens, 7-Eleven and McDonald's. With the three new lawsuits, six such class actions have been brought against retailers and restaurants in just over three weeks.
In the lawsuit against Circle K, plaintiff Diane Kramer alleges she was illegally "double-taxed" on sweetened beverages she purchased at Circle K stores, specifically accusing the stores of applying the beverage tax to an amount that included sales tax, which would be forbidden by law.
The lawsuit is substantially similar to the consumer fraud suit brought by the Seidman firm on behalf of a different plaintiff against McDonald's. In that case, the lawsuit accused McDonald's of charging consumers 2 cents too much on their drink purchases. However, that lawsuit was dismissed a few days after it was filed when a judge said a review of that plaintiff's receipt revealed the Seidman lawyers had misread the receipt.
As of Aug. 23, Kramer's lawsuit remained pending.
The complaint asks the court to award compensatory damages and "punitive damages equal to at least 1 percent of the annual revenue of each of (Circle K's) Cook County stores" in 2017, plus attorney fees.
In the lawsuit against Jewel-Osco, named plaintiff Antonio Morales said he was wrongly charged $2.68 in Cook County sweetened beverage taxes when he purchased four 2-liter bottles of lemonade using his federal Supplemental Nutrition Assistance Program (SNAP) benefits.
That lawsuit accuses Jewel of routinely charging tax on the purchases made with SNAP benefits, which is forbidden by federal SNAP rules.
And in the lawsuit against Subway, named plaintiffs Charles Drake and Mario Aliano alleged they were wrongly charged the Cook County "pop tax" on purchases of unsweetened iced tea, which is exempt from the tax.
Both of the lawsuits ask the courts to expand the lawsuit to be class actions including potentially hundreds or thousands of others who similarly were wrongly charged the tax, and to order the retailers to pay the plaintiffs' "actual damages" and attorney fees.
The Zimmerman firm had earlier brought the "pop tax" class action against 7-Eleven, and is a regular filer of class actions in Cook County and elsewhere. The Zimmerman firm, for instance, has sued Peet's Coffee and Tea for allegedly shorting customers the amount of French press coffee they believed should been in their cups, based on the menu; online attorney directory Avvo, for allegedly misappropriating the personal information of lawyers listed on their site; the makers of grated Parmesan cheese, for allegedly including cellulose in the cans marked "100 percent cheese;" United Airlines, for allegedly breaching a contract by placing customers and their checked bags on different aircraft; the Illinois Lottery, for not paying winners amid the state's budget crisis; Sears, for allegedly charging sales tax on purchases of digital television converter boxes bought with federal vouchers; and the makers of Templeton Rye whiskey, for allegedly misleading customers into thinking their whiskey was made in the small town of Templeton, Iowa.
And Aliano, one of the named plaintiffs in the suit vs Jewel-Osco, has been a repeat plaintiff in many of those Zimmerman class actions, as well. According to Cook County records, Aliano has served as the named plaintiff in 11 class action lawsuit filed by the Zimmerman firm in Cook County.