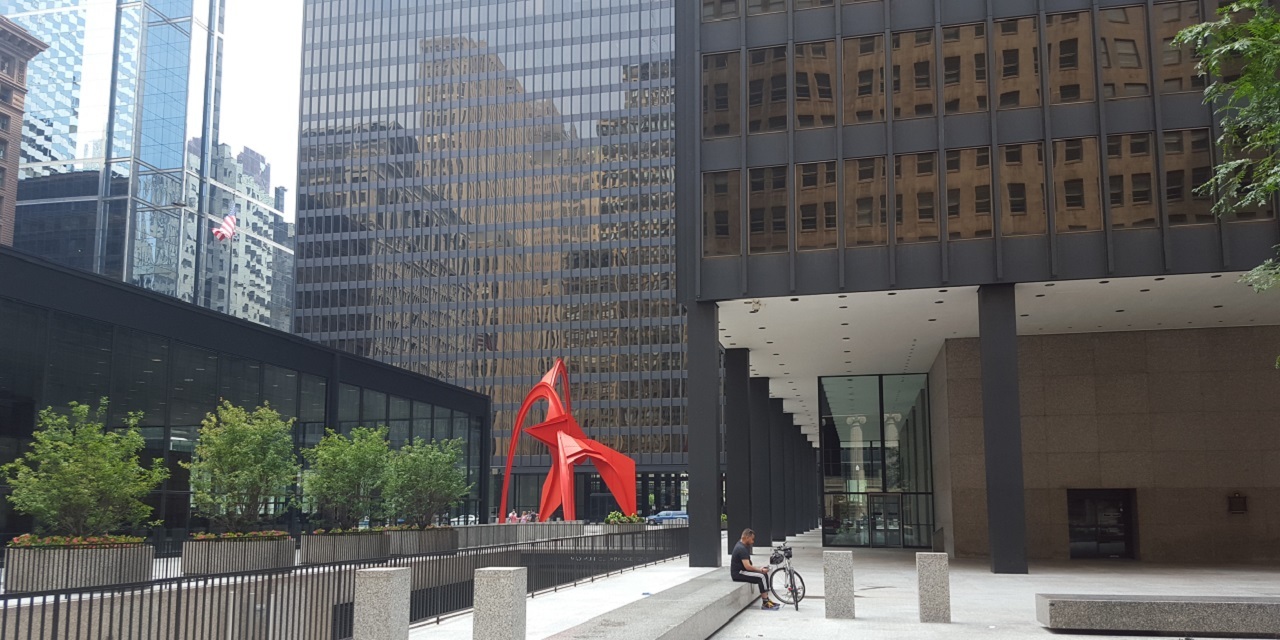 A Chicago federal appeals panel suffered heartburn from a class-action suit, which claimed Subway Footlong sandwiches cheat customers by occasionally measuring just under a foot, likening the litigation to a "racket" that lines the pockets of plaintiffs' lawyers, but does little else.
On Aug. 25, Judge Diane Sykes, of the U.S. Seventh Circuit Court of Appeals, with concurrence from Judges Joel Flaum and Ilana Rovner, dismissed the suit against the Milford, Conn.-based Subway sandwich shop chain, which runs 45,000 outlets in 100 countries.
The case stems from 2013, when an Australian teenager photographed his Subway Footlong sandwich next to a tape measure, showing the sandwich was only 11 inches long. He posted the image on his Facebook page and the image went viral. A number of class-action suits were then filed in the U.S., in which plaintiffs claimed Subway falsely advertised the sandwiches as 12 inches long, when they were sometimes shorter.
The suits were eventually consolidated in U.S. District Court for Eastern Wisconsin. The Seventh Circuit Court of Appeals takes in that district, as well as other federal district courts in Wisconsin, Illinois and Indiana.
Subway countered its sandwiches only come up short on rare occasion, and when they fall short, it's usually by less than one inch. At any rate, occasional shortcomings are due to natural variations in the baking process, which cannot be prevented, the restaurant operators said.
Also, the raw dough sticks, from which sandwiches are made, are uniform in length and weight, so the same amount of bread goes into sandwiches, regardless of length, Subway said. Further, meat, cheese and other ingredients are standardized, with other toppings determined by the customer, so customers always receive the correct volume of food for which they pay.
However, the parties still proposed a settlement, with an injunction requiring Subway to institute several procedures to better ensure sandwiches reach 12 inches, but without guaranteeing every item will be 12 inches. The proposal called for plaintiffs' attorneys to collect $520,000 in fees and for the 10 named plaintiffs, who led the action, to each receive $500.
Class-action members included anyone who bought a footlong sandwich between Jan. 1, 2003 and Oct. 2, 2015, in the United States.
One of the class members, Ted Frank, senior attorney and director of the Competitive Enterprise Institute's Center for Class Action Fairness, objected to the settlement deal, saying the proposal would enrich plaintiffs' lawyers, but wouldn't meaningfully benefit class members, rendering the proposed settlement "worthless."
Eastern Wisconsin District Judge Lynn Adelman was not swayed by Frank, and approved the arrangement. Frank then appealed.
Judge Sykes and her colleagues found the settlement didn't cut the mustard.
Sykes said the agreement was "utterly worthless" and, quoting a 2016 Seventh Circuit ruling in a similar case, said the action should have been "dismissed out of hand," adding that such a deal that confers no benefits to class members, but provides fees for attorneys is "no better than a racket."
In Sykes' view, Subway customers could end up, either with or without the settlement, with a "footlong" a bit shy of a foot, so the settlement would change nothing for the benefit of consumers.
Sykes went on to note Subway will never be able to make every sandwich 12 inches long, with it "safe to assume that Subway customers know this as a matter of common sense." Sykes pointed out the settlement nonetheless called for Subway to put a disclaimer on its website and in posters at shops, which says, "Due to natural variations in the bread baking process, the size and shape of bread may vary."
Plaintiffs have been represented by: Zimmerman Law Offices; Edelman, Combs, Latturner & Goodwin; and Agruss Law Firm, all Chicago; Shabel & DeNittis, Marlton, N.J.; Marks & Klein, Red Bank, N.J.; Law Offices of Todd M. Friedman, Beverly Hills, Calif.; Hirsch Law Firm, Springdale, Ark.; Evans Law Firm, Fayetteville, Ark.; Terrell Law Group, Oakland, Calif.; Faruqi & Faruqi; and Monteverde & Associates; both New York City; and Ademi & O'Reilly, Cudahy, Wis.
Of the Chicago firms bringing suit, both the Zimmerman and Edelman Combs firms are regular filers of class action lawsuits in Cook County courts and federal courts.
The Zimmerman firm, for instance, has sued Peet's Coffee and Tea for allegedly shorting customers the amount of French press coffee they believed should been in their cups, based on the menu; online attorney directory Avvo, for allegedly misappropriating the personal information of lawyers listed on their site; the makers of grated Parmesan cheese, for allegedly including cellulose in the cans marked "100 percent cheese;" United Airlines, for allegedly breaching a contract by placing customers and their checked bags on different aircraft; the Illinois Lottery, for not paying winners amid the state's budget crisis; Sears, for allegedly charging sales tax on purchases of digital television converter boxes bought with federal vouchers; and the makers of Templeton Rye whiskey, for allegedly misleading customers into thinking their whiskey was made in the small town of Templeton, Iowa.
According to its website, the Edelman firm has participated in more than 100 class action settlements since the late 1990s, centering on consumer issues, including alleged improper billing fees and debt collection, as well as junk faxes and other alleged violations of telemarketing laws.
Recently, for instance, the firm has accused utilities Nicor and ComEd of charging interest and fees to so-called medical hardship repayment plans; accused Epatients.com of sending improper faxed ads; accused a medical group associated with NorthShore University Health System of wrongly applying liens to patients; alleged the parent company of American Homes 4 Rent charged excessive fees to tenants late on rent; alleged loan financing company Seterus had stuck homeowners with unneeded mortgage insurance; and accused dating club Events and Adventures of mismanaging member accounts.
Subway was defended in the action by the firms of Wiggin & Dana, of New Haven, Conn.; and Livin Ginsburg and Beermann, Pritikin, Mirabelli & Swerdlove, both of Chicago.