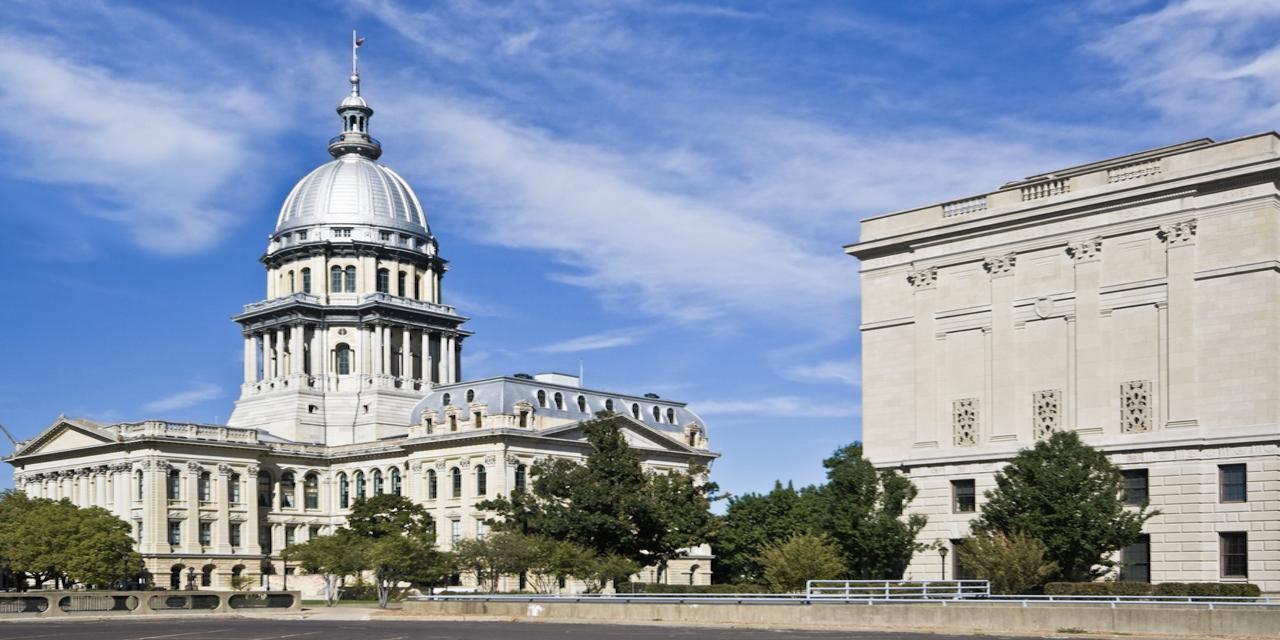 After failing to unseat one of Illinois' most powerful politicians at the ballot box, then hitting roadblocks in the courts, Jason Gonzales has received new life in his legal battle against Illinois House Speaker Michael Madigan and some of his supporters.
This week, U.S. District Judge Matthew F. Kennelly granted Gonzales' request to alter his original judgment, and revisit the lawsuit brought against Madigan.
Gonzales, a Chicago Democrat, had filed a complaint in August 2016, against Michael J. Madigan, the longtime speaker of the Illinois House of Representatives and the man who defeated Gonzales in a Democratic primary election earlier that year.
Kennelly had dismissed that complaint in March 2017, and in June, also tossed Gonzales' amended complaint with prejudice and entered what appeared to be a final judgment against Gonzales.
However, Gonzales moved to alter the judgment and asked to further amend the complaint.
The complaint also named as defendants Madigan's campaign organization, Friends of Michael J. Madigan; the 13th Ward Democratic Organization; the Illinois Prisoner Review Board; Madigan aide Shaw Decremer; state Rep. Silvana Tabares, D-Chicago; journalist Ray Hanania; and two other Hispanic candidates whose names also appeared on the 2016 Democratic primary ballot against Gonzales, Joe Barbosa and Grasiela Rodriguez.
Gonzales claimed the defendants violated his First, 14th and 15th amendment rights, as well as state laws regarding defamation, criminal history disclosure and conspiracy to prevent voting.
Gonzales' complaint is rooted in two allegations: That Madigan and his campaign organizations discriminated against Gonzales by using Barbosa and Rodriguez as sham candidates to split the Hispanic vote in the primary, and that Madigan funneled improperly obtained information about Gonzales' past to a friendly journalist to embarrass Gonzales.
While Gonzales has admitted he was convicted on misdemeanor and felony charges as a teenager for unlawful use of credit cards, he also received a full pardon from Gov. Pat Quinn in 2015 and was eligible to seek office. Gonzales said officials at the Prisoner Review Board improperly provided records about his past offenses to the Daily Herald.
In asking Kennelly to vacate the judgment, Gonzales said his complaint was construed too narrowly. In the June 20 ruling, the court determined Gonzales didn't allege Madigan improperly used the unique power of his seat in the state House and position and speaker.
Kennelly agreed he had overlooked Gonzales' allegations that Madigan deployed "political favors, control of campaign funds and precinct captains to discredit Gonzales."
Kennelly used that logic to reject previously unconsidered motions that Gonzales failed to allege the private defendants acted under color of state law. Because of Madigan's roles in the House and with the campaign organization, most of the claims necessarily carry the allegation the private party reached an understanding with a state agent.
"Gonzales has adequately alleged that Madigan used resources available to him by virtue of his official positions and therefore that he acted under color of state law," Kennelly wrote.
Kennelly also noted Gonzales should get another day in court on his claims the alleged sham candidates violated his rights to equal protection.
"…It is sufficient that Gonzales alleges that defendants' registration of sham
candidates affected those who voted for him and those who voted for other candidates
but might have voted for him had the sham candidates not been included on the ballot," Kennelly wrote. "Further, even if Gonzales were required to allege discrimination based on a protected class, he clearly alleges that the purpose of defendants' conduct was to discriminate against Hispanic voters. Gonzales alleges that defendants registered these sham candidates to split up the Hispanic vote and prevent the election of a Hispanic representative. This is sufficient to allege purposeful discrimination."
Kennelly did not allow Gonzales to renew his claim against Hanania, however. While Kennelly noted Gonzales said the reporter tended to "write positive stores on Madigan and negative stories on Madigan's opponents," Gonzales did not allege the reporter was under Madigan's control. As such, Kennelly denied a conspiracy claim alleged against Hanania. He also noted his decision does not affect the March dismissal of federal claims against the Prisoner Review Board.
Madigan was represented in the proceedings by attorneys Joel D. Bertocchi, J. William Roberts, Robert T. Shannon, Gretchen H. Sperry and Adam R. Vaught of the firm of Hinshaw & Culbertson, of Chicago.
Gonzales was represented by attorney Anthony J. Peraica, of Chicago.