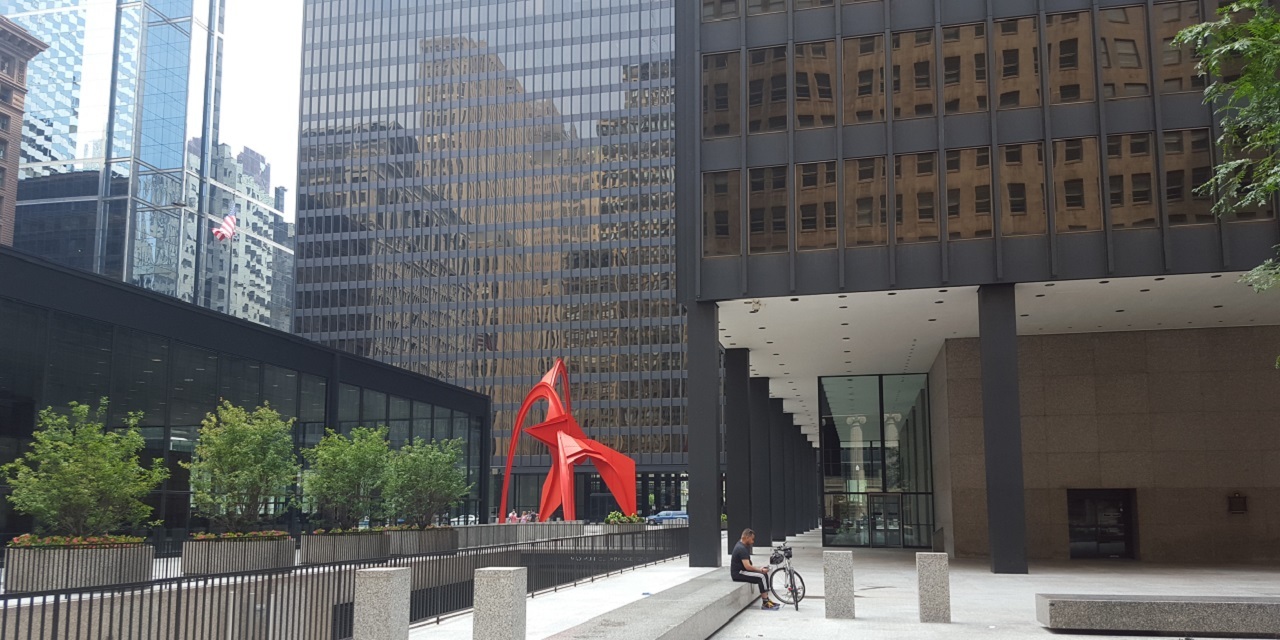 Pharmaceutical maker GlaxoSmithKline will not get a chance to undo a jury's verdict, finding it owes $3 million to the widow of a Chicago lawyer who committed suicide, allegedly after taking a generic equivalent of GSK's anti-depressant drug, Paxil.
On Sept. 14, U.S. District Judge William Hart refused GSK's motion for a new trial, saying he continued to reject GSK's contentions the drugmaker had been unfairly hampered in court by the trial judge's decisions on key pieces of evidence, and the entire premise underlying plaintiff Wendy Dolin's case should have been preempted by federal law.
The case centers on the suicide of Stewart Dolin, a 57-year-old former attorney with the firm of Reed Smith LLP in Chicago, who took his own life by stepping in front of a Chicago Transit Authority L train in the Loop in July 2010.
Dolin's widow, Wendy, then filed suit against GSK, alleging the drug company was liable for her husband's death, saying his decision to commit suicide was clouded by taking paroxetine, a generic equivalent of GSK's Paxil. While paroxetine was manufactured by another pharmaceutical company, Mylan, Dolin's complaint asserted GSK, as the innovator of the drug, should be held liable for failing to warn doctors, including Stewart Dolin's physician, of the suicide risk among adults taking Paxil and its generic equivalent.
In court, GSK sought to have the case dismissed, arguing it could not be held liable for Stewart Dolin's death, as it did not make the actual drug Dolin had taken, and under federal law, companies should only be held liable for the problems caused by the products they make.
Further, GSK argued Dolin should not be allowed to press her claims over the language in the warning label that accompanies the drug, and is distributed to doctors and pharmacists, saying that language was determined by the federal Food and Drug Administration (FDA).
However, three times judges hearing the case rejected those arguments from GSK, sending the case to a jury trial, where jurors ultimately found for Dolin and ordered GSK in April to pay her $3 million.
Before filing an appeal, GSK asked the judge to either overturn the jury's verdict, or to order a new trial, arguing the court had tilted the playing field toward the plaintiffs at trial by essentially barring GSK from presenting evidence and expert witnesses to combat the plaintiffs' claims that Paxil or paroxetine use was marked by a tendency toward violent suicides.
Further, GSK had sought to counter the plaintiffs' case by arguing the pressure of working at a large law firm, particularly amid the economic downturn that followed the market collapse in 2008, contributed heavily to Stewart Dolin's suicide.
"The Court (Hart) did not allow for the fair presentation of evidence: it gave Plaintiff free rein to violate basic rules of trial, while precluding GSK from responding and unreasonably restricting the presentation of its case," GSK argued in its motion for a new trial.
Judge Hart, however, said he did not believe any of that would have made a difference.
He returned to a position staked by the judges who have heard the case to date, that GSK could have pressed the FDA to alter its Paxil label warnings, but did not. Therefore, he said, GSK's contention it was bound only to the language prescribed by the FDA fell short of the legal requirement needed to disallow Dolin's claims.
"… It does not appear that there is 'clear evidence' that the FDA would have refused to permit GSK to add a warning of a risk of adult suicide," Hart wrote. "'Clear evidence' is required by (precedent) to prove preemption.
"The FDA stated that '[i]f you would like to discuss this matter further, please submit a formal meeting request.' However, GSK never requested a meeting or took any other action to include a Paxil-specific warning outside of the class warning."
And the judge repeatedly declined to grant weight to each of GSK's claims of mistreatment at trial, saying he did not believe the jury would have reached a different conclusion even if GSK had been allowed to present more evidence and testimony, and particularly on suicide rates and on "law firm structure, procedures and stressors."
"Plaintiff's experts provided detailed reports and gave lengthy depositions. Defendant's experts responded in detail," Hart wrote. "The issues tried in this case have been the subject of previous litigation presented by some of the same attorneys, some of the same experts and included in many of the same documents. Surprise was not a factor in this case."
GSK is defended by attorneys with the firms of King & Spalding, of Atlanta; Dentons US LLP, of Chicago; and Phillips Lytle LLP, of Buffalo, N.Y.
Dolin is represented by the Rapoport Law Offices, of Chicago, and Baum Hedlund Aristei & Goldman P.C., of Los Angeles.