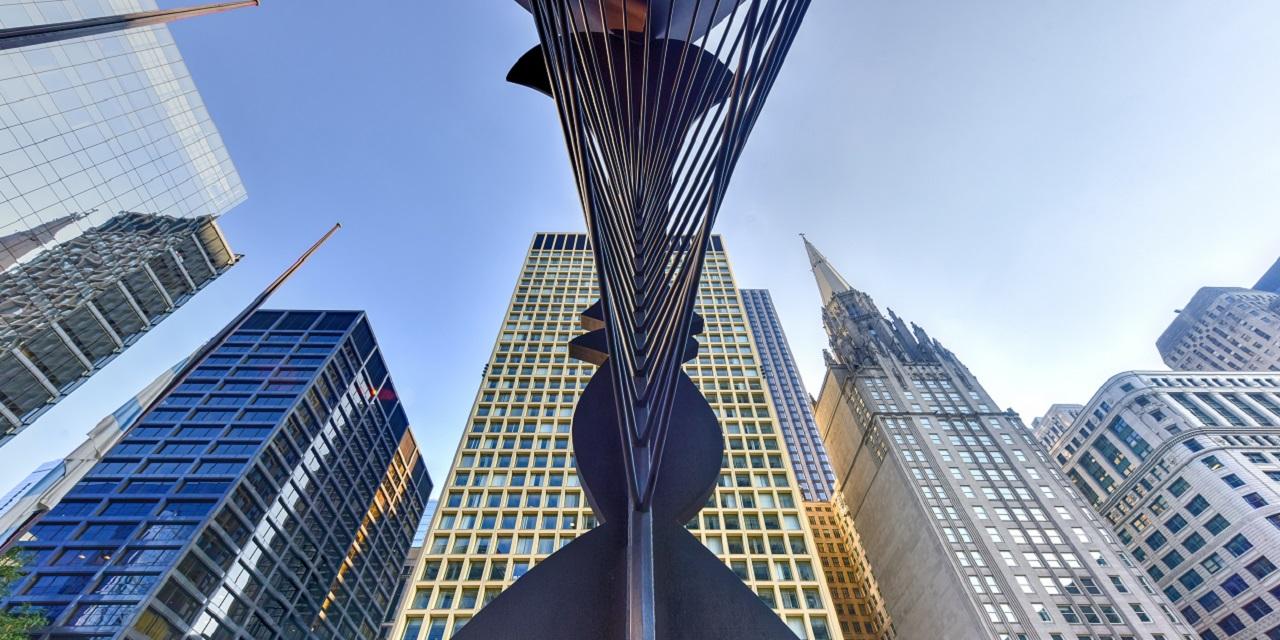 A group of former workers at a former chewing gum factory on Chicago's South Side have brought a wad of lawsuits against 15 companies they claim should be made to pay for allegedly including lung-disease causing chemical compounds in the flavorings with which they worked every day for years.
On Sept. 13, attorneys from the firm of TorHoerman Law, of Chicago, filed complaints in Cook County Circuit Court on behalf of 22 clients, who claimed they had contracted lung diseases from inhaling the compounds known as diacetyl and acetyl propionyl from the synthetic flavorings the lawsuits allege they bottled and packaged daily as part of their jobs at the former Wm. Wrigley Co. plant at 35th and Ashland in Chicago's Bridgeport neighborhood.
Wrigley is not named as a defendant in the lawsuits.
Named as defendants were: seasoning maker McCormick & Company Inc., of Sparks, Md.; Givaudan Flavors Corp., of Cincinnati; Bell Flavors & Fragrances Inc., of Northbrook; Flavor Producers Inc., of Valencia, Calif.; Mother Murphy's Laboratories Inc., of Greensboro, N.C.; Danisco USA Inc., of New Century, Kan.; Beck Flavors Inc., of Maryland Heights, Md.; Sensient Technologies Corp., of Milwaukee; Sigma-Aldrich Inc., of St. Louis; Kraft Foods Inc., of Northfield; Olmarc Packaging Co., of Northfield; Northwestern Flavors, of West Chicago; Firmenich Inc., of Plainsboro, N.J.; International Flavors and Fragrances, of New York; and Takasago Inc., of Rockleigh, N.Y.
The lawsuits allege four counts against each of the defendants, including manufacturing defect and negligence.
According to the lawsuits, the plaintiffs, most of whom worked at the Wrigley gum factory for decades until Wrigley closed it in 2006, had contracted damage to their respiratory system, including, in some cases the condition bronchiolitis obliterans, informally known as "popcorn lung," a disease in which breathing passages in the lung become inflamed and blocked.
The disease is so named because it was first observed in connection with the inhalation of the diacetyl compound, an additive used in artificial butter flavorings which had historically been used to flavor microwave popcorn.
However, the compounds for decades had been used in other flavorings, as well, the lawsuits noted, even though the flavorings industry had allegedly known since the late-1980s that there was a link between the compounds and lung diseases among the workers in various factories who handled the products.
Lung diseases allegedly caused by diacetyl have sparked a wave a lawsuits across the country against a number of food manufacturers, producing settlements and judgments worth millions. The TorHoerman firm, for instance, touts on its website a $3.7 million award to a factory worker who developed "popcorn lung."
Recent studies and regulatory actions have also examined diacetyl-related diseases in workers at coffee roasting plants, where diacetyl-containing flavorings were used to make flavored coffees.
In the recently filed Cook County lawsuits vs McCormick and the other flavoring companies, each of the workers is requesting unspecified damages of more than $50,000, plus attorney fees and other costs.
Named plaintiffs in the actions include: Evelyn Williams, Matthew Jones, Yvonne Pettigrew, Julio Robles, Willie Williams, Sammy Thomas, Eugene Thomas, Jose S. Huerta, Barnetta Pettigrew, Humberto Camacho, Lorenzo Barrera, John Patterson, Carolyn Houston, David Moran, Nadine Lockhart, Tammie Hill, Allene M. Henderson, C.C. Green, Rosalind Collins, Gwendolyn Carter, Thomas B. Carey and Angelia J. Hess.