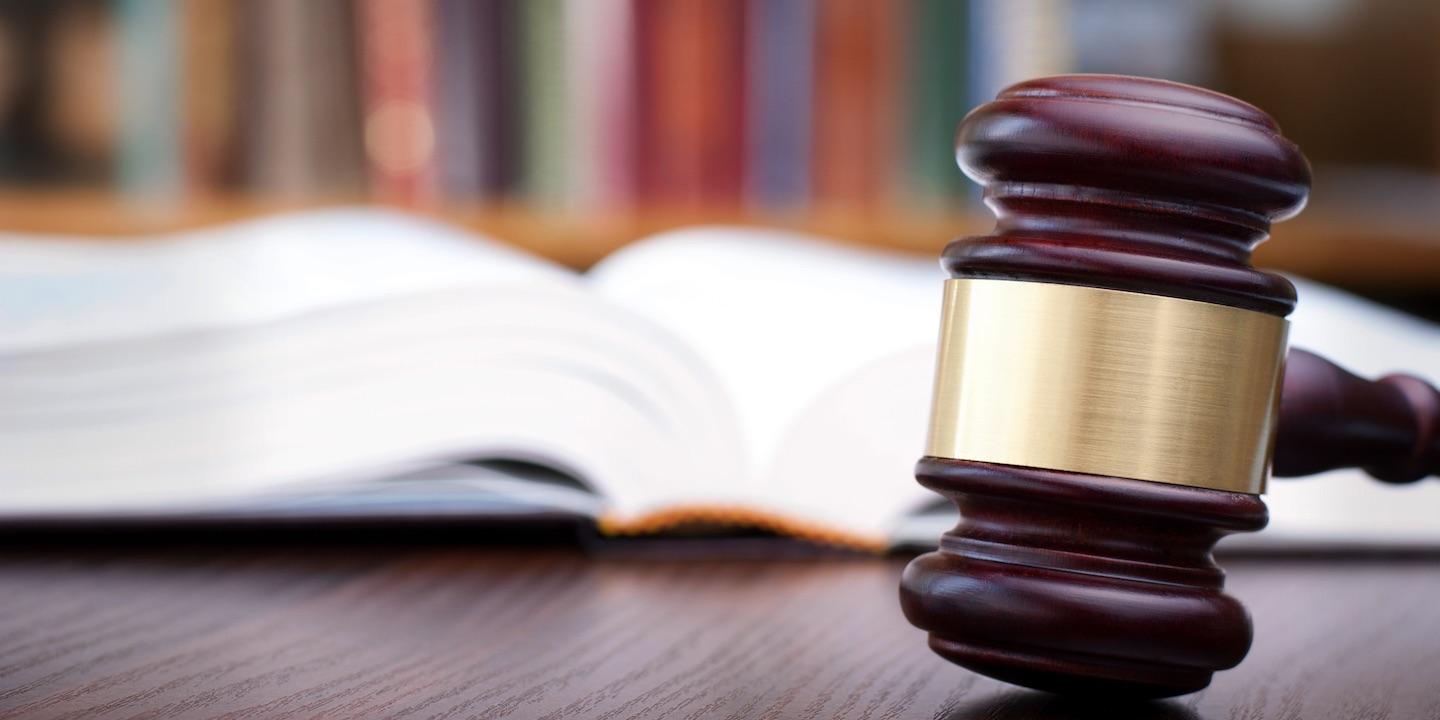 CHICAGO - A status hearing is set Oct. 2 in Alstory Simon's lawsuit against those he claims falsified evidence that implicated him and sent him to prison for a 1982 double murder.
The case playing out at federal court names Northwestern University, its former journalism professor David Protess and investigator Paul Ciolino. It seeks $40 million in compensatory damages, as well as punitive damages and costs.
Magistrate Judge M. David Weisman, who oversees pre-trial proceedings, had ordered Ciolino's attorney, Jennifer Bonjean of Brooklyn, N.Y., to ensure that an attorney for the Illinois Department of Corrections (IDOC) appear at Monday's hearing to in part resolve whether recorded conversations between Simon while he was incarcerated and third party defendant Martin Preib – a former Chicago police officer and writer – can be released.
Preib, who has written extensively about Simon's plight – having described it as "one of the greatest wrongs in the history of the city's criminal justice system" – has fought to keep IDOC from obtaining the recordings of his conversations with Simon.
Weisman ruled earlier this year that those conversations were not protected by reporter's privilege and he denied subsequent effort to reconsider.
In June, Preib filed an objection to Weisman's order denying his motion to quash, which had remained pending until Sept. 28 when defendants jointly moved for a ruling on Preib's objection to Weisman's order. Presiding District Judge David Dow has set a hearing on it for Oct. 3.
After spending 15 years in prison, Simon gained release in 2014, when a Cook County judge, at the request of then State's Attorney Anita Alvarez, vacated his conviction for the murders of Jerry Hillard and Marilyn Green on Chicago's southeast side.
Another man, Anthony Porter, had been convicted of the slayings in 1983. But in 1998, Protess and Ciolino, along with Protess' students at Medill School of Journalism, had undertaken, on the eve of Porter's scheduled execution, to clear Porter's name.
Attorneys James Sotos of Itasca and Terry Ekl of Lisle filed the civil complaint for Simon in 2015, alleging that Protess used students as pawns.
The complaint alleges that Northwestern, through Protess and Ciolino, manufactured false witness statements and used them "with terrifying threats and other illegal and deceitful tactics."
Ekl, who signed the complaint, wrote that Northwestern encouraged Protess in order to garner recognition and enhance the reputation of its Medill School of Journalism, and that Northwestern permitted a culture of lawlessness.
"Although plaintiff has now been exonerated, he will never regain the decade and a half lost of his life," Ekl wrote.
Other allegations include:
-Ciolino allegedly made promises to prison inmate Walter Jackson to cause him to sign a false affidavit claiming Simon told him he shot Hillard and Green;
-Protess allegedly used promises to get Jackson to call his aunt Inez Jackson, Simon's estranged wife, and convince her to help Protess;
-Protess, Ciolino, and two students allegedly visited her and induced her to make a false statement by promising money and the release of her son and nephew from jail;
-Protess allegedly immediately delivered her statement to CBS-TV;
-Protess allegedly sent two females into Simon's house;
-By allegedly sending them inside, he showed he knew Simon hadn't committed a violent crime;
-The students left, and Protess allegedly went inside to accuse him;
-Protess then allegedly sent Ciolino, who impersonated a police officer and carried a gun;
-Ciolino allegedly told him he'd hate to see him have an accident;
-Ciolino allegedly showed him the CBS-TV broadcast;
-Ciolino allegedly told him he faced a death penalty;
-"Under extreme duress and the influence of narcotics, Simon was knowingly and intentionally coerced into providing a false statement implicating himself in the murders;"
-Protess allegedly promptly provided the tape to CBS-TV;
-In 2005, Inez Jackson admitted she made a false statement;
-In 2006, Walter Jackson admitted he made a false statement; and
Defendants moved to dismiss, and Dow ruled that Simon could proceed against Protess and Ciolino on malicious prosecution and conspiracy.
Dow ruled that Simon could proceed against Northwestern only on vicarious liability.
In August 2016, Ekl moved to quash subpoenas that Ciolino served on correctional facilities for Simon's telephone calls.
"Defendant Ciolinio seeks every single personal call Alstory Simon made, his one outlet to loved ones while wrongfully incarcerated," Ekl wrote.
"Plaintiff spent 15 years in prison for a crime he did not commit, a travesty of justice which he attributes in part to defendant Ciolino's misconduct."
Preib also moved to quash the subpoenas, invoking privilege as a journalist.
"Preib is a Chicago police officer but he is also a published author with two nonfiction books to his credit," wrote his attorney Thomas Osran of Chicago.
Osran wrote that much of the reporting Preib conducted for Chicago weekly New City was conducted in phone calls with Simon.
In March, Magistrate Weisman denied Preib's motion to quash phone calls.
"Ultimately, the insurmountable problem that Preib faces is that the subpoena is not directed to him and it does not seek his materials," Weisman wrote.
Preib moved for reconsideration in April, and Weisman denied it in June.
On June 23, Simon filed a redacted response to a motion Ciolino filed under seal.
Ekl wrote that on May 4, the court ordered the Cook County state's attorney to produce a memo.
He wrote that before its production, all parties acceded to a demand of the state's attorney to treat the memo as confidential.
He wrote that at a hearing on June 5, a week after production of the memo, Chicago Tribune columnist Eric Zorn questioned him about the memo.
He wrote that on June 6, Zorn revealed that he was privy to it.
"Zorn is far and away defendant Protess's biggest media advocate, and has authored columns ridiculing plaintiff's cause for well over a decade," Ekl wrote.
He wrote that intentional violation of a protective order was "perpetrated by someone who was fully confident that defendants' media advocates would protect their identities."
Ekl requested an evidentiary hearing, though no one has set one.
Northwestern is represented by Terri Lynn Mascherin and others of Jenner & Block in Chicago.
Protess is represented by Matthew Piers and other at Hughes Socol Piers Resnick & Dym of Chicago.