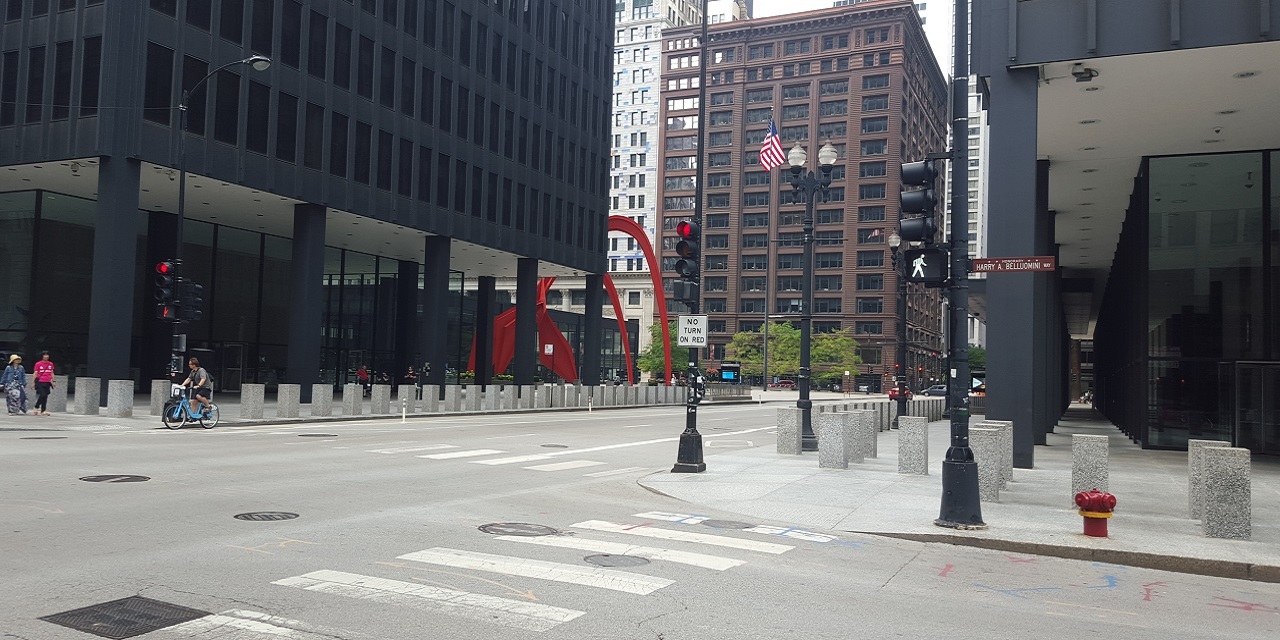 A man fired from his job at a suburban church after marrying another man lost the federal discrimination lawsuit he filed against the church and the Archdiocese of Chicago.
U.S. Judge Edmond E. Chang ruled that St. Andrew the Apostle Church in Calumet City and the archdiocese are protected by ministerial exception, a federal rule granting religious institutions wide latitude to decide who can fill positions that minister to the congregation or the public.
Sandor Demkovich filed his suit in 2016, claiming employment discrimination on the basis of sexual orientation, marital status and disability. Demkovich was the music director at St. Andrew's from 2012 until his marriage in 2014. According to court documents, St. Andrew's pastor, Rev. Jacek Dada, knew Demkovich was gay and that he was engaged to another man.
In his suit, Demkovich claimed that during the two years he was employed at the church, Dada made remarks "that reflected animus based on Demkovich's sex and sexual orientation," but also that Dada was openly supportive of Demkovich's plans to marry and said he would like to attend the wedding.
Demkovich said in the days before his wedding, other staffers at the church told him Dada planned to ask for his resignation. Four days after the wedding, Dada did ask for his resignation, citing the Catholic church's teachings on gay marriage. When Demkovich refused, he was fired.
Demkovich further claimed he was discriminated against because of his health. According to court documents, Demkovich has diabetes and a metabolic syndrome, and claimed Dada had repeatedly urged him to lose weight and complained about the cost of insuring him.
In his suit, Demkovich sought reinstatement, back pay, front pay, fringe benefits, compensatory damages, punitive damages and court costs.
Ministerial exception bars claims of employment discrimination made by ministers against the religious institutions that employ them. Chang noted the exception, which protects the church's authority to decide who will minister to the faithful without state interference, is "expressly grounded in the First Amendment's religion clauses."
In his suit, Demkovich argued he was not a minister, and so the exception should not apply. Chang acknowledged the definition of "minister" is somewhat fluid and determined on a case-by-case basis, but said the role of music director is firmly established in case law as a job title that falls under the exception.
Demkovich said his job duties included selecting the music played at Masses at the church, but Dada had final approval over his selections. In his opinion, Chang wrote the music played during a church service serves the ministerial function of conveying the church's message, and it didn't matter if Demkovich did not have final authority over the selections.
"Indeed, if a minister must have final decision making power, then even the pastor of St. Andrew is not a minister," Chang wrote. "He is, after all, subordinate in turn to a bishop."
The plaintiff also argued the ministerial exception violates his fundamental right to marry, but the judge was not convinced.
"That constitutional right to marry is … a right to be free from government discrimination, not a right to be free from private discrimination," Chang wrote. "Ministerial exception even bars claims of race discrimination against religious organizations. …The ministerial exception does apply despite the fundamental right to marry."
Demkovich has 21 days from the judge's Sept. 29 decision to file an amended complaint. The case was set for a status hearing on Oct. 27.
Demkovich was represented in the action by attorney Kristina Buchthal Regal, of Lavelle Law Ltd., of Palatine.
The Archdiocese was defended by the firm of Burke, Warren, MacKay & Serritella P.C. , of Chicago.