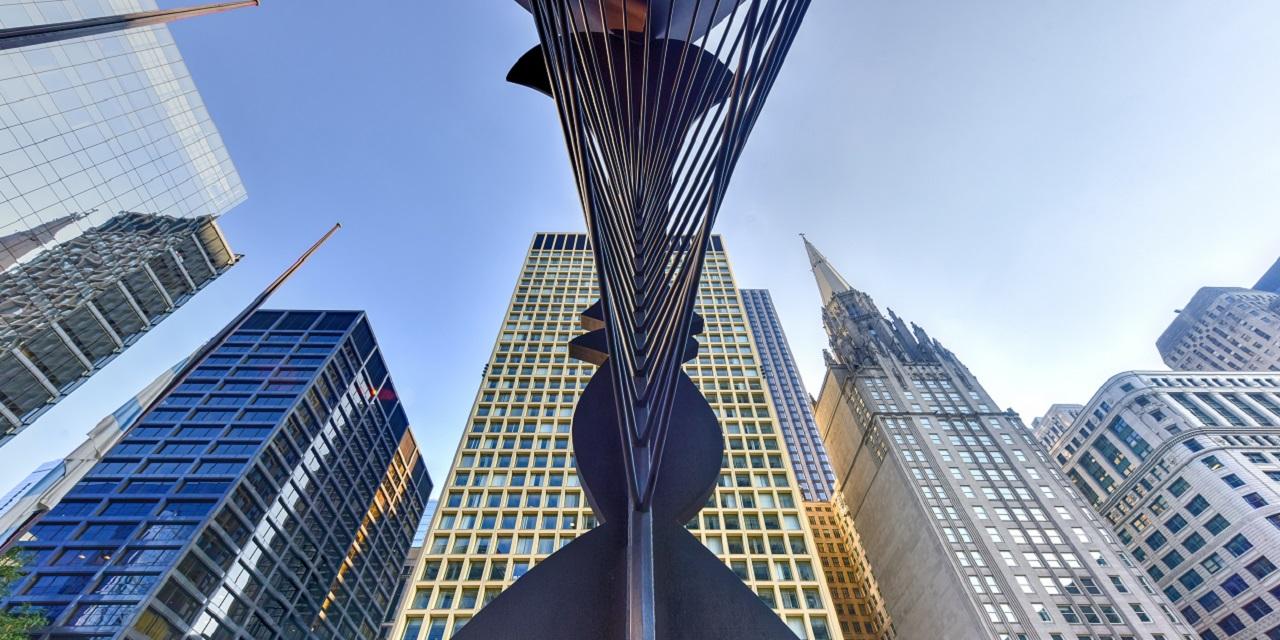 A news service which reports on litigation and trends in civil courts across the country has sued the Cook County Circuit Clerk's office, saying the clerk's policy of withholding many civil lawsuits from public view for days at a time pending administrative processing violates the U.S. Constitution and goes against years of standard practices regarding freedom of access to public information.
On Nov. 2, Courthouse News Service filed suit in Chicago federal court against Cook County Circuit Clerk Dorothy Brown, whose office handles more than 1 million civil lawsuits, criminal cases and other actions and requests filed in the Circuit Court of Cook County each year.
In the lawsuit, CNS asks a federal judge to step in and order Brown and her office to immediately begin making all lawsuits available to both journalists and the public immediately upon the filing of the suits. Presently, the lawsuit says, the clerk's office has sat on up to half of all lawsuits filed for days or even weeks at a time, even though the lawsuits were electronically filed, as the office waits to confirm administrative "acceptance" of the complaints.
"Courts across the country have recognized that the presumption of access attaches to judicial documents, including civil complaints, upon receipt of those documents by a court, and that delays in access are the functional equivalent of access denials," CNS wrote in its lawsuit. "When a complaint is withheld, it 'leaves the public unaware that a claim has been leveled and that state power has been invoked – and public resources spent – in an effort to resolve the dispute…'
"But in the Circuit Court of Cook County, new electronically filed, or 'e-filed,' civil complaints are not made available to the press or public in a timely and contemporaneous manner. In recent months, nearly 40 percent – roughly two out of every five complaints, on average – were withheld from the press for a day or more, with delays stretching up to 10 and 11 days, and even 28 in one instance."
Since 2009, Brown's office has allowed and encouraged attorneys to file new lawsuits and motions electronically, through a process known as "e-file." Such systems have gained favor in courts across the country, easing the intake and processing process for court clerks, particularly as compared to the traditional paper filing process. In federal courts, for instance, new lawsuits and filings are all filed electronically, and are in most instances immediately posted to the federal courts' electronic docketing systems, most of which can be accessed remotely online.
At the state level, however, e-filing has resulted in more mixed results. And in Cook County, CNS' complaint said, e-filing has actually served to restrict public and press access to lawsuits, as compared to the traditional paper filing methods.
Under the old method, the lawsuit said, journalists working in the courthouse were able to freely access paper lawsuits as they were filed with the circuit clerk's office, even before they entered the official intake process, as the courts considered such lawsuits public information from the moment they were dropped off at the clerk's office, essentially making private disputes the public's business.
However, as more and more lawsuits have been e-filed, CNS said the clerk's office has withheld more and more of them, for days or weeks at a time, as they are administratively processed.
"These delays in access … is (sic) the result of the Clerk's policy and practice of withholding new e-filed complaints from press review until after the performance of administrative processing, including post-filing 'acceptance' of the complaint, at which time the Clerk deems the complaint 'officially filed,'" CNS wrote in its lawsuit. "The Clerk takes this position even though the applicable rules and orders provide that e-filed complaints received before midnight on a court day are 'deemed filed' on the date of receipt, even if they are not 'officially' accepted as filed until a later date…"
CNS noted this particularly allows plaintiffs' lawyers to control the initial flow of information about their lawsuits, as they can spoon feed the complaints to news outlets they may consider more friendly or sympathetic, while other competing outlets wait days or weeks for access to the vital public documents associated with the case.
CNS said it chose to file its lawsuit now because in January, by order of the Illinois Supreme Court, all new lawsuits in the state will need to be filed electronically. And that, CNS said, will only increase the number of lawsuits withheld from the public eye, unless the federal courts intervene to order county officials to alter their policies.
Further, CNS alleged Brown's office has responded to their concerns by stating in writing as recently as Oct. 23 it had no intention to change its policies regarding the prompt release and access to e-filed lawsuits.
CNS has asked the court for preliminary and permanent injunctions barring Brown and her office from "continuing her policy and practice resulting in delayed access to new e-filed civil complaints … and requiring (Brown) to provide timely, contemporaneous access to new e-filed civil complaints."
They also request a judgment declaring such delays to be a violation of the First and 14th Amendments to the U.S. Constitution as the policies and practices "constitute an effective denial of access to newly e-filed civil complaints that Plaintiff is constitutionally entitled to access and review."
CNS is represented in the action by attorneys with the firm of Bryan Cave LLP, of Chicago.