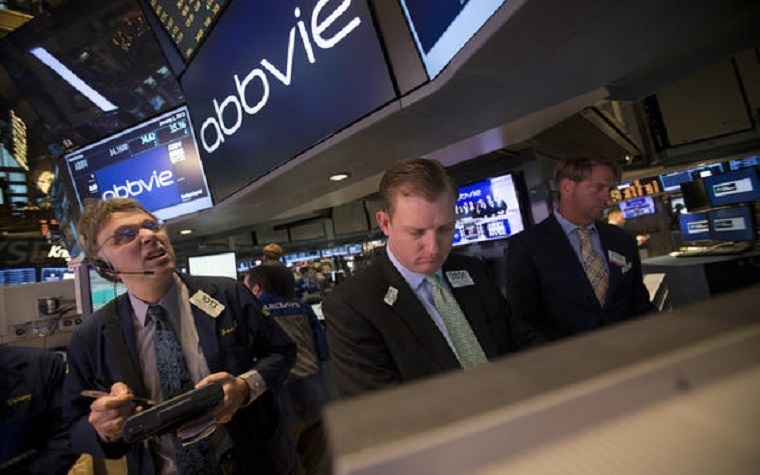 North Chicago-based drug company AbbVie is urging a federal judge to trash a verdict ordering it to cough up $140 million, because its testosterone therapy drug AndroGel contributed to a man's heart attack, contending it has no liability because AndroGel was approved by the FDA.
On Oct. 5 in U.S. District Court for Northern Illinois, a jury ordered AbbVie to fork over $140 million to Tennessee man Jeffrey Konrad, who took AndroGel. Jurors said AbbVie may not be to blame for Konrad's heart attack, but AbbVie's marketing nevertheless misrepresented and concealed AndroGel's potentially harmful effects.
On Nov. 2, AbbVie lodged a motion to toss the verdict, charging the verdict was against the evidence – noting mainly that the U.S. Food and Drug Administration gave its blessing more than once to the drug and its labeling.
The October verdict came at the close of the second of a series of bellwether trials amid a massive class action that began in 2014, involving thousands of claims against AbbVie and other drugmakers, including Eli Lilly and GlaxoSmithKline. The claims have been consolidated in federal court under U.S. District Judge Matthew Kennelly.
To gauge how juries might respond to the claims, the judge selected eight of the cases for trial. Konrad's trial was the second; the first trial also ended in defeat for AbbVie, with a $150 million award. AbbVie is also trying to toss that verdict on the same grounds it is using to bring down the Konrad verdict.
Although AndroGel was approved in 2000 and again in 2010 by the FDA as a testosterone replacement drug, plaintiffs have argued AbbVie falsely promoted Androgel as treating several other ailments. However, AndroGel is not only ineffective for these other uses, but can increase the risk of cardiovascular problems, in the view of plaintiffs.
In its motion to toss the verdict, AbbVie is asking Judge Kennelly to accept the arguments rejected by the jury
AbbVie said the FDA had all necessary information when it found AndroGel's label reflected the drug's known risks. AbbVie also noted even Konrad's expert acknowledged the FDA found no cardiovascular danger.
"Plaintiff's failure to prove that the label rendered AndroGel unreasonably dangerous is fatal to all of his claims," AbbVie maintained.
As far as AbbVie's marketing, the company said its marketing "tracked" the FDA-approved label. Furthermore, Konrad's expert failed to point out any false statement in the marketing, but could only "opine" on misleading implications, according to AbbVie.
Beyond whatever AbbVie said or didn't say on its label or in its advertising, Konrad's doctor admitted he was not familiar with AndroGel's marketing, prescribing the drug to Konrad on his independent judgment, according to AbbVie. Konrad himself also never read the label and never heard of AndroGel before it was prescribed for him, relying solely on his doctor's advice to consume the drug, AbbVie said. In this connection, one of Konrad's experts could not directly finger AndroGel as causing Konrad's heart attack.
If Kennelly doesn't dump the verdict, AbbVie wants a new trial, claiming the jury was inconsistent in its findings, and Kennelly gave improper jury instructions and made incorrect evidentiary rulings. If nothing else, AbbVie said Kennelly must reduce the excessive $140 million award.
Representing the plaintiffs in the bellwether trials are the firms of Seeger Weiss LLP, of New York; Simmons Hanly Conroy, of Alton; Meyers & Flowers, of St. Charles; Heard Robins Cloud, of Santa Monica, Calif.; Beasley, Allen, Crow, Methvin, Portis & Miles, of Montgomery, Ala.; and Levin, Papantonio, Thomas, Mitchell, Rafferty & Proctor, of Pensacola, Fla.
Abbvie is defended by Dechert LLP, of Chicago and Philadelphia, and Paul, Weiss, Rifkind, Wharton & Garrison, of New York.