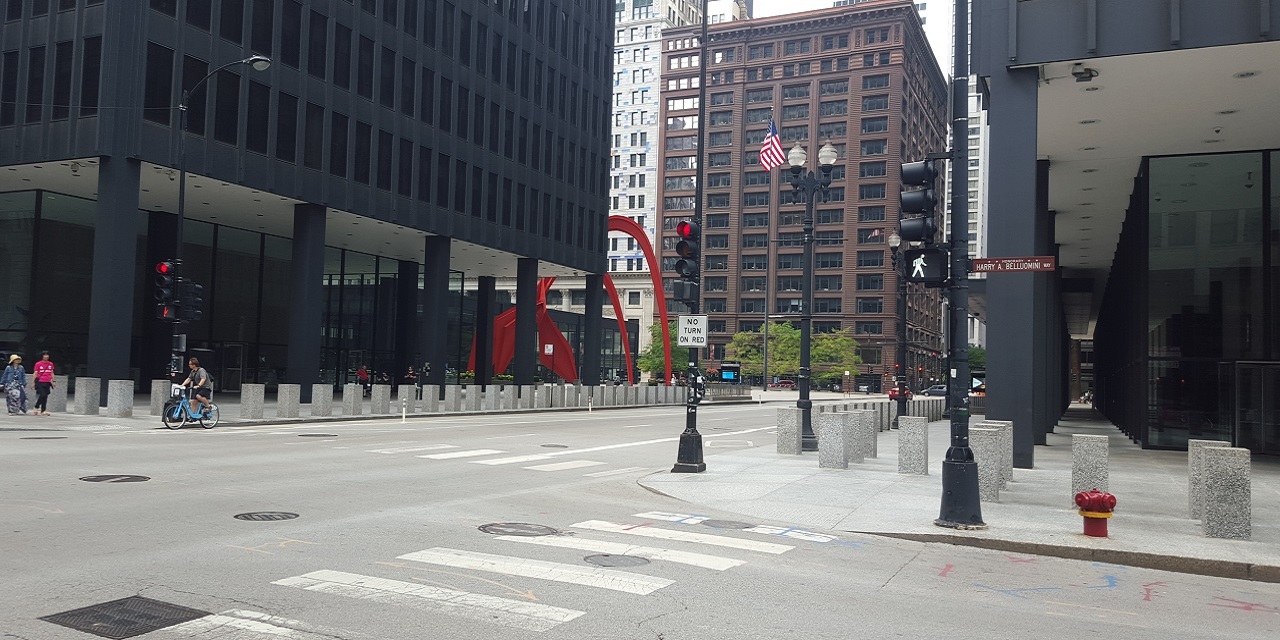 A Chicago federal appeals panel has scrapped an injunction won by a Wisconsin business against a Hoffman Estates-based provider of software to car dealers, with the court saying the injunction improperly distorts the marketplace.
The Nov. 6 ruling was authored by Chief Judge Diane Wood, with participation by Judges Frank Easterbrook and Ilana Rovner of the U.S. Court of Appeals for the Seventh Circuit. The court sits in Chicago and covers Illinois, Wisconsin and Indiana.
The decision lifted a preliminary injunction obtained by Authenticom, which is based in La Crosse, Wis., against two companies, CDK Global and Reynolds & Reynolds.
CDK is headquartered in northwest suburban Hoffman Estates, while Reynolds is based in Kettering, Ohio. They provide licensed computer software to about 75 percent of car dealers in the U.S., who use the software to manage such aspects of their businesses as inventory, payroll and sales, according to court papers.
Car dealers then let third-party vendors access their data, so vendors can supply dealers with services such as managing inventory and customer relations, as well as handling vehicle registrations. Businesses such as Authenticom change dealers' raw data into a form usable to vendors, who depend on the data for their livelihoods, the suit said.
Authenticom alleged defendants agreed to strangle competition by Authenticom and similar businesses, by closing them off from the data, instead delivering the data themselves to vendors at jacked-up prices. Reynolds has always had a closed system, while CDK closed its system in 2015.
Authenticom sued the companies in May 2017 in U.S. District Court for Western Wisconsin, alleging they violated the U.S. Sherman Antitrust Act. Authenticom then obtained a preliminary injunction July 28 against CDK and Reynolds from U.S. District Judge James Peterson, on the basis the companies' actions were rapidly causing Authenticom to go under. Peterson said he needed to "extend a lifeline" to Authenticom, until the case was decided.
The injunction ordered CDK and Reynolds to adhere to certain conditions in business dealings with Authenticom. CDK and Reynolds appealed the injunction.
On appeal, Judge Wood agreed to strike the injunction, agreeing with points made by defendants.
Defendants said it would be "perverse" to punish Reynolds under antitrust laws for having a closed system, when Reynolds has always had such a system. The two companies also contended their agreements were benign and cannot be seen as an effort to choke competition. In fact, Reynolds said it is "indifferent" to Authenticom's presence in the market.
Wood found the injunction forced defendants to do business with Authenticom on terms not of their choosing – an improper remedy.
"We appreciate the district court's concern to ensure that a potentially sound antitrust case should not disappear before its eyes because the plaintiff runs a high risk of going out of business while the litigation drags on.
"That does not, however, justify a preliminary injunction that goes so far beyond a measure that restores what the market would look like in the absence of the alleged violation," Wood observed.
Wood allowed Authenticom's suit to proceed, but without the injunction.
Authenticom is represented by Godfrey & Kahn, of Madison, Wis. and Kellog, Hansen, Todd, Figel & Frederick, of Washington, D.C.
CDK Global is represented by Mayer Brown LLP, of Chicago and Washington, D.C., and Foley & Lardner, of Madison, Wis.
Reynolds & Reynolds is represented by the following: Sheppard, Mullin, Richter & Hampton, of San Francisco; Perkins Coie LLP, of Chicago and Madison, Wis.; and Gibbs & Bruns, of Houston.