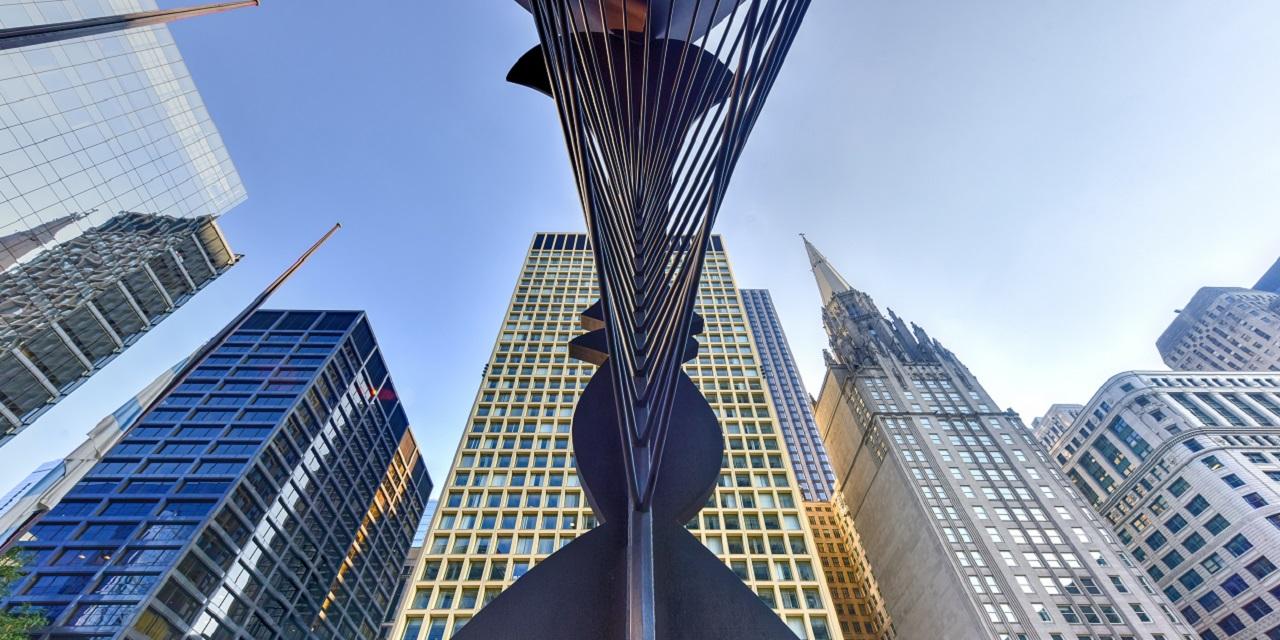 A pair of law firms based in Chicago's Loop are alleging in a lawsuit a daughter and grandson of a well-heeled, politically connected Chicago family, have refused to pay the firms $2.1 million in fees wracked up fashioning a settlement in court fights over the family estate.
On Nov. 13 in Cook County Circuit Court, the firms of Andrew W. Levenfeld & Associates and Stephen Schlegel Ltd. lodged a lawsuit against Maureen V. O'Brien and her nephew, Daniel P. O'Brien III.
Both law firms are located at the same address at 1 N. La Salle St. in Chicago. Andrew Levenfeld has been a lawyer in Illinois since 1973 and Stephen Schlegel since 1969.
Maureen O'Brien is the daughter of the late Daniel P. O'Brien Sr. and Mary D. O'Brien. Maureen's nephew, Daniel P. O'Brien III, is the late couple's grandson.
The elder O'Brien was a developer and businessman, who ran O'Brien's Restaurant on Wells Street for many years. The patriarch was influential enough to have Illinois' Democratic senior U.S. Sen. Richard Durbin appear in advertisements for the restaurant, according to published reports.
O'Brien's son, Daniel Jr., was an Illinois state senator and representative, as well as a Cook County commissioner and Chicago ward committeeman. He died in a car crash in 1989.
The elder O'Brien died at age 88 in June 2012; his widow followed him seven months later.
However, two years before the couple passed away, trouble in the family boiled over when Daniel Sr. sued his son, Peter, alleging Peter improperly took control of various family businesses, including nursing homes and a golf course in New Buffalo, Mich.
Maureen and Daniel III later became involved in litigation over the estate and accompanying trusts of Daniel Sr. and Mary O'Brien. They employed Levenfeld and Schlegel as counsel from October 2015 to May 2017.
Levenfeld and Schlegel said they had put together a proposed settlement in the estate case, when Maureen and Daniel III dropped them as their representatives. The aunt and nephew then went ahead and finalized a settlement that was about the same as the one put together by Levenfeld and Schlegel, the plaintiffs alleged.
Maureen and Daniel III are both beneficiaries of 25 percent of the estate, according to court papers.
Levenfeld and Schlegel said they worked more than 3,100 hours on the O'Brien matter in circuit, appellate and federal courts, describing the case as "demanding, complex, and heavily contested." Levenfeld and Schlegel alleged their agreement with Maureen and Daniel III entitled the two law firms to collect a percentage of any settlement, which they claim turned out to be $2.1 million.
Levenfeld and Schlegel alleged their termination was "wrongful" and want to be paid the $2.1 million outright, or they want a lien against the settlement fund in the O'Brien estate case.
Levenfeld and Schlegel claimed Maureen and Daniel III are receiving much more money in the settlement than the $2.1 million they allegedly owe their former attorneys.
The Levenfeld and Schlegel firms are represented by the Chicago firm of Clausen Miller P.C.