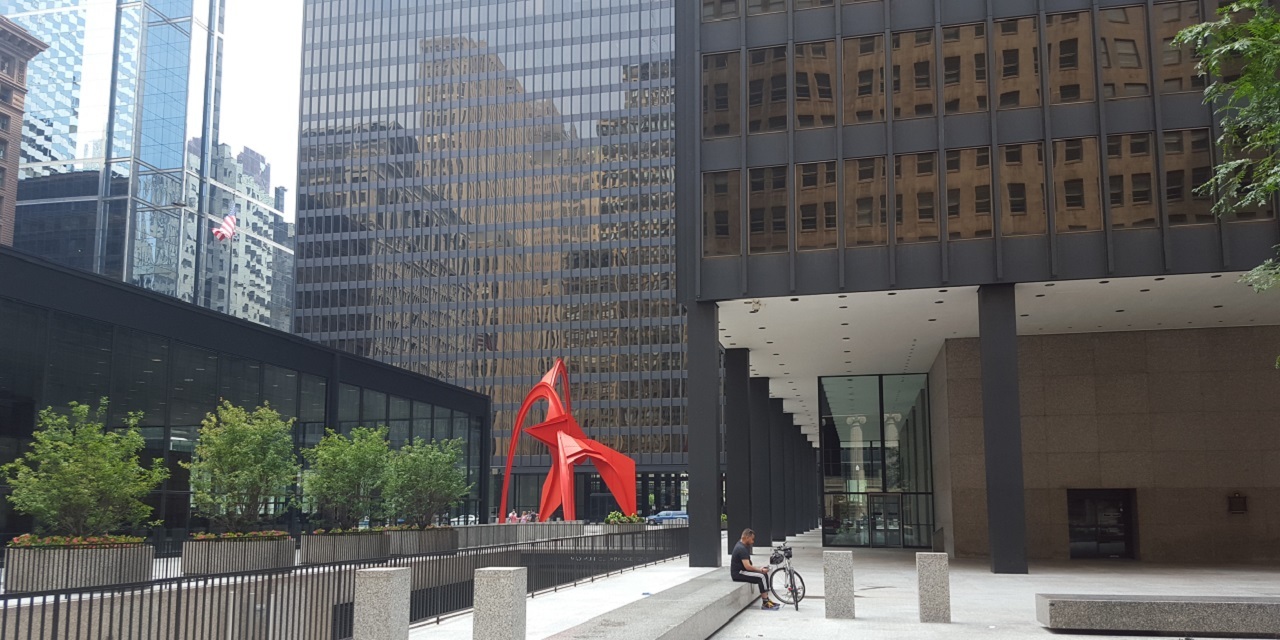 A temp staffing subcontractor known for placing black workers from Chicago in service jobs has accused staffing firm Staff Management Solutions of racism, alleging in a lawsuit Staff Management improperly broke its contract with the subcontractor to provide janitorial workers to support Aramark's custodial services contract at McCormick Place, after Staff Management learned all of the sub's workers were black.
Last fall, Labor One Inc. filed suit in Chicago federal court against Staff Management Solutions LLC, which is affiliated with parent company, Tacoma, Wash.-based TrueBlue Inc.
The lawsuit also names Philadelphia-based Aramark as a defendant. Aramark asked a judge in December to dismiss them from the case. That motion is still pending in the U.S. District Court for Northern Illinois.
The lawsuit accuses Staff Management of wrongly terminating Labor One's contract, and justifying the termination by claiming Labor One had improperly entered payment invoices into Staff Management's online system.
Labor One alleges its contract was actually terminated when Staff Management learned of Labor One's hiring practices.
For nearly two decades, Elmwood Park-based Labor One has specialized in hiring African Americans from Chicago's inner city neighborhoods, including "second-chance" workers who may have criminal records, said Labor One co-owner Albert Massey.
In 2015, Labor One secured a contract with Staff Management Solutions to supply workers to Aramark, which holds a contract for custodial services at McCormick Place, according to the court filing. Under that agreement, Staff Management was supposed to pay Labor One's invoices within 35 days of submission.
However, over the last two years, the lawsuit says Labor One encountered "several technical issues" with Staff Management's invoicing system, which "consequently prevented Labor One from entering its billing hours." At one point, the lawsuit said Staff Management owed Labor One more than $250,000, a figure Labor One says now still stands at more than $48,000.
However, more recently, amid the billing dispute, Labor One said Staff Management personnel began to ask questions about the "honesty and quality" of Labor One's workers, and the workers' "background checks."
"In short, Staff Management accused Labor One's temporary workers of stealing time and hours when assigned a job with Aramark," Labor One said in its lawsuit.
On May 26, 2017, Staff Management terminated its contract with Labor One.
In a phone interview with The Cook County Record, Massey said Staff Management's decision put around 50 of his workers out of jobs.
While Staff Management continued to assert the termination was over the billing issues, Massey said he believes the termination was at least partially the result of racism.
In the complaint, Labor One alleged, after Staff Management learned "Labor One hires only African-American temporary workers, Staff Management asked that Plaintiff (Labor One) not continue to use those workers."
"We believe they just didn't want our people there, without a doubt," Massey said in the interview.
Massey said he doesn't believe Aramark is responsible for the alleged racial discrimination, saying "it's more Staff Management."
"We just want to get our people their jobs back," said Massey.
In an emailed response, a spokesperson for TrueBlue and Staff Management said: "TrueBlue provides equal employment opportunities to all associates and applicants for employment without regard to race, color, religion, sex, national origin, age, disability or genetics. Similarly, we do not discriminate against an applicant with a previous criminal record. We follow EEOC and non-discrimination laws and believe we were compliant in this case."
Labor One is represented in the case by attorney Frank Del Medico, of North Riverside.
Staff Management and Aramark are represented by the firm of Leech Tishman Fuscaldo & Lampl, LLC.