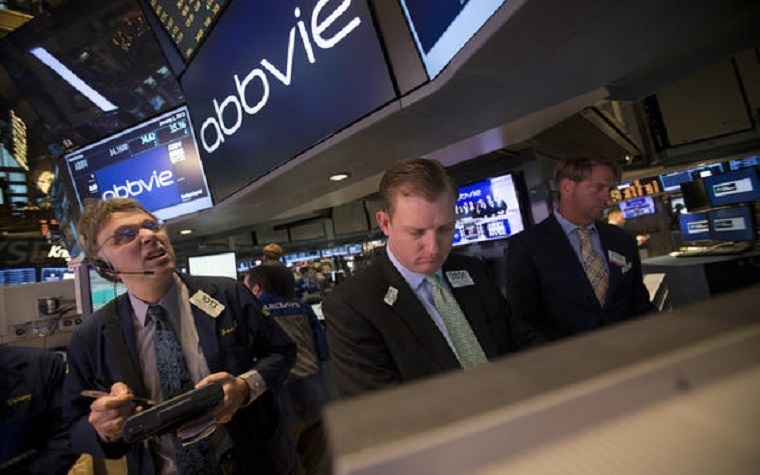 After split verdicts in two prior trials over alleged harmful side effects and alleged misleading marketing of its testosterone replacement drug led to questionable verdicts worth more than $140 million each, drugmaker Abbvie has scored a clean win in the latest jury review of a plaintiff's claims over the promotion and health impacts of Androgel.
On Jan. 26, a federal jury in Chicago sided with North Chicago-based Abbvie in the third of a series of so-called bellwether trials in a massive class action involving thousands of claims against Abbvie and other drugmakers who distribute so-called testosterone replacement therapy medications.
In the latest trial, which began Jan. 8, plaintiff Robert Nolte, of Arizona, alleged he suffered two pulmonary embolisms, or dangerous blood clots in the lungs, including at least one of which he attributed to taking Abbvie's Androgel drug for several months in 2012. He alleged he required a lengthy hospitalization to treat his condition.
And in his complaint, first filed in 2014, Nolte further alleged he would not have ever taken Androgel, were it not for what he said was marketing from Abbvie that led him and his doctor to believe the products were safe and posed no risk of causing an embolism.
The accusations were similar to those leveled in the thousands of other complaints against Abbvie and other pharmaceutical companies, including Eli Lilly and GlaxoSmithKline, in courts across the country, dating back to 2014. The class action lawsuits alleged Androgel and the testosterone replacement drugs made by the other companies were not only useless, but actually harmful, allegedly increasing the risk of heart attack, blood clots and stroke.
While the drugs were approved by the U.S. Food and Drug Administration to treat testosterone deficiency, or hypogonadism, the lawsuits allege the drugmakers also falsely marketed the drugs to treat a variety of other conditions, including diabetes, AIDS, cancer, depression and anxiety. The lawsuits further allege the drugmakers invented a nonexistent condition, called "andropause," or "low T," which could be treated by testosterone replacement.
To prevent the cases from clogging courtrooms elsewhere, a panel of federal judges ordered the cases consolidated into a "multidistrict litigation" in Chicago federal court.
To gauge how juries might respond to the claims, the judge selected eight of the cases to move forward as bellwether trials. To date, the cases have only involved claims leveled against Abbvie.
In the first two trials, juries found Abbvie could not be held accountable for two other plaintiffs' heart attacks. But the juries said the company had misleadingly marketed their drug, and ordered Abbvie to pay at least $140 million in punitive damages.
Abbvie, however, has challenged those verdicts, saying punitive damages can't be assessed when the company was not found liable for the actual injuries. And, in the first test case, the judge tossed out the verdict, and ordered a new trial.
In the Nolte trial, the jury again found Abbvie shouldn't be made to pay for the plaintiff's medical condition. But this time, the jury also declared it did not believe the drugmaker should be held liable for its Androgel advertising, either, awarding no damages.
That finding lined up with Abbvie's take on the trial, as spelled out in a motion for judgment the company filed in the trial's waning hours.
In that document, Abbvie asserted Nolte never demonstrated either he or his doctor were led to believe any fraudulent claims about Androgel or its effects. And neither, the company said, could Nolte provide any proof the blood clot that sent him to the hospital was the fault of taking Androgel.
Nolte is represented in the case by attorneys with the firms of Simmons Hanly Conroy, of Alton; Seeger Weiss LLP, of New York; Goldberg & Osborne, of Tucson, Ariz.; Schachter Hendy & Johnson PSC, of Ft. Wright, Ky.; The Maher Law Firm, of Winter Park, Fla.; Douglas & London P.C., of New York; Morgan & Morgan P.A., of Plantation, Fla., and New Orleans; and Burg, Simpson, Eldredge, Hersh & Jardine P.C., of Englewood, Colo.
Abbvie is defended by the firms of Kirkland & Ellis, of Chicago, and Dechert LLP, of Princeton, N.J.