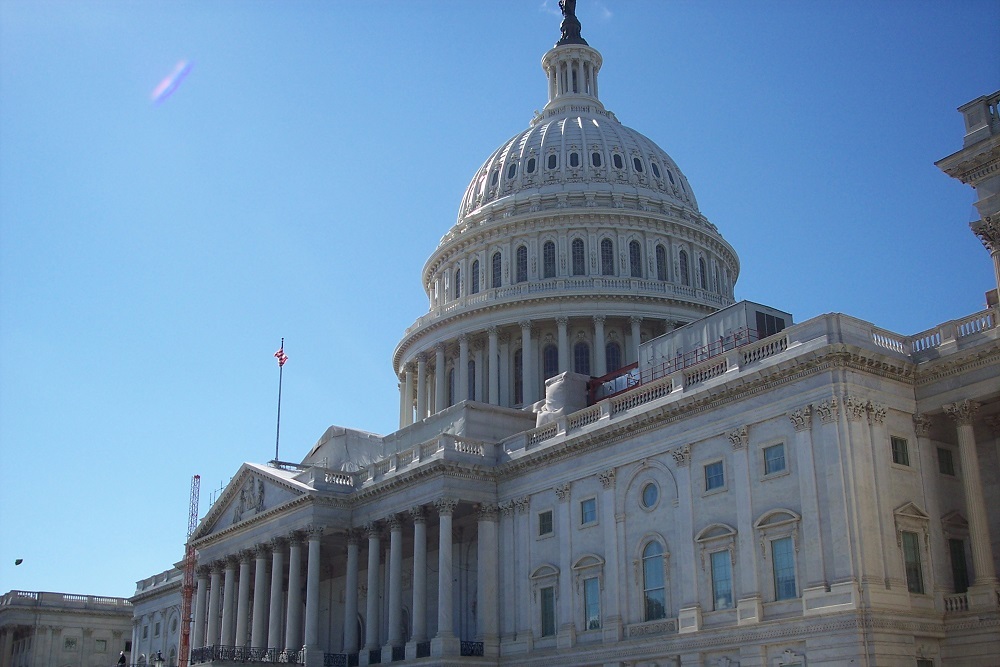 Christopher Mooney has made a career of studying the dynamics of Illinois politics.
Yet, even the political science professor at University of Illinois at Chicago recently wondering at how lawmakers can so easily take such mirror-image positions on similar issues when it stands to behoove their party or interests.
With the help of Illinois Democrats, national Democratic Party members recently refused to fund the federal government to gain leverage in their push for protections for undocumented immigrants granted protections under the Deferred Action for Childhood Arrivals (DACA) program. Democratic senators ultimately buckled, agreeing to a temporary measure to fund the government through Feb. 8, but have indicated they may be willing to shut down the government again if Republicans don't agree to permanent DACA protections.
The tactic and rhetoric was in stark contrast to the way Illinois state Democratic lawmakers relentlessly chided Illinois Gov. Bruce Rauner over the last two years for withholding approval of a state budget if structural reforms he and Republicans were proposing were not considered by the Democratic majority.
With local Democrats all but insisting linking approval of a state budget to "nonbudget" matters was off limits, lawmakers went on to pass a new state budget that included a permanent 32 percent income tax hike some estimates peg as costing the average Illinois household roughly $1,000 more each year.
For Illinois taxpayers, it raises the question of how the same party of politicians - in this case, Democrats - can justify being willing to turn to shutdown tactics over DACA but cry foul when Illinois Republicans try to leverage economic reforms in budget talks.
According to Mooney, it's because much of such governance is just a game of smoke and mirrors to begin with.
"These kinds of tactics truly almost never have anything to do with the budget," he told the Cook County Record. "They're more tactical moves than strategic ones in that they're just a method for getting the things you're really pushing for, no matter what. They're meant to be a means to an end, not an end in and of themselves."
Mooney said that essentially translates to mean Democrats in Washington, D.C., seem clearly more motivated to see DACA protections passed than local Democrats in Illinois were inclined to consider the kind of pension and workers' compensation reforms Rauner has long been in favor of.
"The flip-flop on what you see as acceptable seems a bit disingenuous, but at the same time I guess you have to know this is how things are done in today's politics," he said. "It almost always comes down to a game of chicken."
WirePoints President Ted Dabrowski, who formerly served as vice president at the Illinois Policy Institute, was inclined to agree with the latter contention, which is why he can't understand why Rauner hadn't been more steely in his resolve.
"Rauner was right to demand reforms since we have not had them in forever, but he did not negotiate well, and things ended in the worse way for taxpayers," he said. "If you just give politicians more money before getting reforms you never get them."
Illinois Democratic Party Chairman Steve Brown tends to agree, at least with the part about Rauner not negotiating well.
"We found what the governor wanted to be unacceptable and he failed to convince enough people otherwise," he said. "At the state level, we saw what he was proposing as wanting to bring down wages and medical benefits for workers. He continues to push his 'path to prosperity,' but it's not something that's good for workers."
As for the simmering debate about tactics, Brown said all his years in politics have left him of the opinion what's considered proper and not so much is often in the eye of the beholder.
"It's hard to just rate one situation against another one," he said.