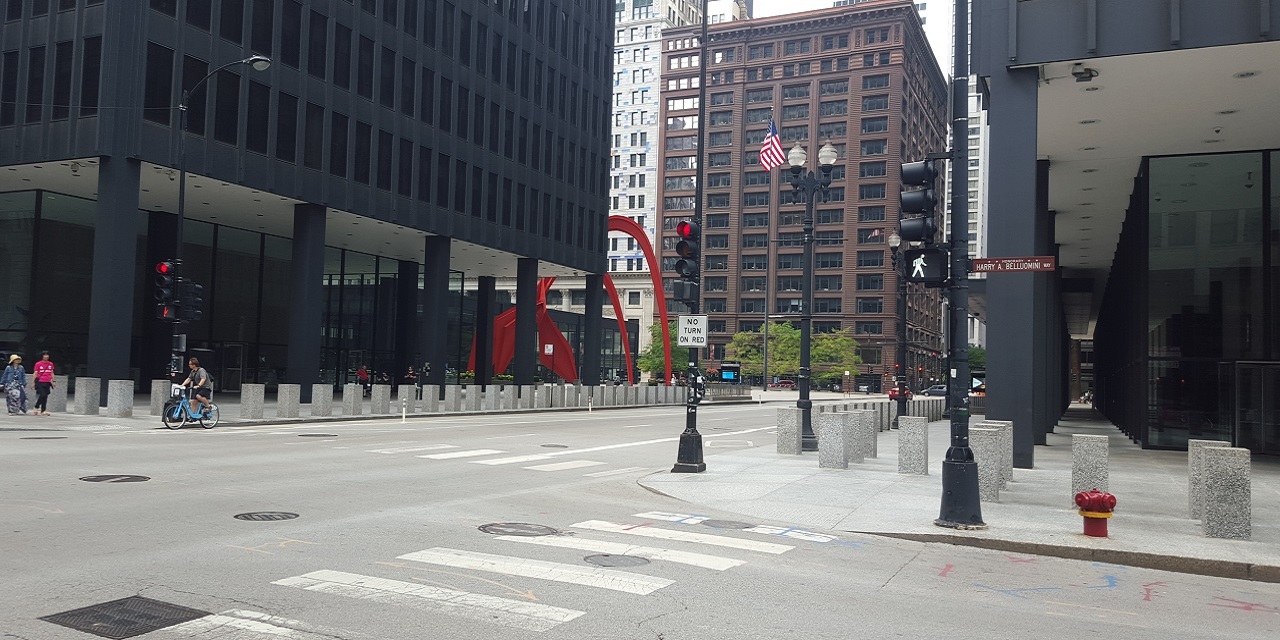 A Chicago federal judge has come down hard on a copyright infringement lawsuit brought by an online pornographer against a video sharing website, saying parts of the pornographer's suit were "woefully deficient," but nevertheless allowing the suit to limp along.
The Jan. 30 decisions were issued by U.S. District Judge Robert Gettleman. The rulings gutted an action brought by Chicago pornography distributor Flava Works against Vidster, an online company based in Austin, Texas.
Flava Works makes and distributes DVDs, magazines, websites, pictures and streaming videos of black and Latin men having sex with men, according to the court documents. Vidster is a social video sharing and bookmarking site that lets users, who have similar tastes, direct each other to online material that caters to those tastes.
In a suit filed in February 2017, Flava Works alleged Vidster allowed its users to download videos copyrighted by Flava Works, without paying the pornographer, then upload and save the videos to a cloud server provided by Vidster. Flava Works alleged Vidster committed copyright and trademark infringement, as well as engaging in unfair trade competition.
In 2010, Flava Works sued Vidster on similar grounds, with the parties reaching a settlement. Flava Works now claims in its current suit, Vidster breached the settlement by installing the cloud service, which was not in place in 2010, amid other alleged actions violating the deal.
Vidster filed a motion to dismiss the current suit, attacking each of the eight counts. Concerning the four copyright infringement claims, Vidster argued the pornographer failed to plausibly show any such infringement occurred. Judge Gettleman agreed.
"The complaint fails to identify any actual infringement of any particular 'work.' In particular, the complaint fails to identify any specific video that defendant has either copied onto its cloud server, or that any member has downloaded from that server or from a host server using defendants' technology. Instead, the complaint merely attaches a list of videos that plaintiff claims to have copyrighted," Gettleman concluded.
As far as Flava Works' claims of unfair competition and trademark infringement, Gettleman said the claims were "woefully deficient" and tossed them.
However, Gettleman allowed Flava Works' suit to survive on the single claim Vidster violated the settlement agreement that arose from the 2010 litigation. Among other things, the agreement called for Vidster to post an advertisement for Flava Works on its website. Flava Works alleged the ad posted by Vidster on its free home page was too small and was not posted at all on a separate home page for paying users.
Gettleman found the ad's size was a legitimate question, because if the size did not matter, Vidster could post an ad so small it could not be viewed, contravening the settlement. Likewise, creating a second home page without the ad could also be seen as an end-run around the settlement.
Flava Works is represented by The Tracy Firm, which has offices in Chicago and Wheaton.
Vidster is defended by the Chicago firm of Neal, Gerber & Eisenberg.