While agreeing their conduct and tactics were "in bad faith" and "inconsistent" with legal ethics, a federal judge has refused to let a prominent Chicago class action trial law firm continue with a class action lawsuit accusing a rival firm of racketeering for acting as "professional objectors" bent on extorting payoffs, as the judge said letting the case go forward would leave parties involved in other lawsuits rightly worried about getting tagged with similar racketeering actions over legitimate negotiating tactics and maneuvers.
On Feb. 6, U.S. District Judge Rebecca Pallmeyer dismissed racketeering counts and related allegations in a lawsuit brought by the firm of Edelson P.C. against lawyer Christopher Bandas and his firm, the Bandas Law Firm P.C., of Corpus Christi, Texas.
"… Filing a meritless lawsuit is not, by itself, a criminal act," Pallmeyer wrote. "That does not change simply because the plaintiff filed suit with the hope of getting paid and entered into an agreement with his attorney about how the proceeds from a successful suit would be shared.
"The opposite conclusion would open the door to waves of RICO lawsuits against unsuccessful plaintiffs and their attorneys who had contingency fee arrangements and economic motivations for filing suit."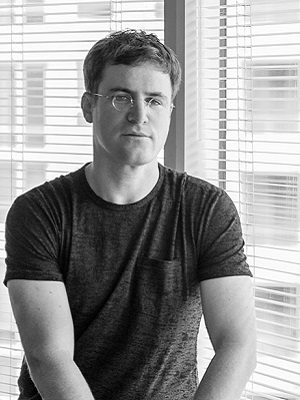 Jay Edelson Edelson P.C.
In December 2016, Edelson had first filed suit against the Bandas firm, as well as other law firms and attorneys, accusing them of being "vexatious litigants" who allegedly recruit "sham" objectors who seek to hold up class action settlements simply to secure payoffs from other lawyers attempting to complete those settlement deals.
Edelson specifically alleged violations of the federal Racketeering Influenced Corrupt Organizations (RICO) Act and other violations.
Other defendants named in the lawsuit included law firms Noonan Perillo & Thut, of Chicago, and the Darrell Palmer Law Offices, of Solana Beach, Calif. Individual defendants include lawyers Christopher Bandas, Darrell Palmer and C. Jeffery Thut.
As an example, Edelson pointed to a $225,000 payment they made to the defendants to secure an agreement from them to drop their objection to a $13.8 million deal to settle a class action lawsuit brought by Edelson attorneys against Gannett Co. over alleged violations of the federal Telephone Consumer Protection Act, a law frequently relied upon by Edelson and other trial lawyers to slap businesses with class action lawsuits and extract some relatively large paydays of their own.
The lawsuit alleged Bandas alone had filed objections to at least 55 settlements in the past decade, conceding "these 55 objections likely represent only a small fraction of the total number of objections in which Bandas has been involved."
In response, however, Bandas argued courts have consistently found activities related to lawsuits, even if the lawsuits are frivolous or leveled simply to score an easy profit, cannot be considered illegal extortion or racketeering.
"… Allowing this case to proceed will open the floodgates to future litigants collaterally attacking civil litigation proceedings by filing RICO countersuits alleging frivolous or meritless litigation," Bandas argued in a motion filed last April.
In her decision, Pallmeyer did not discount any of Edelson's allegations about Bandas and the other defendants, noting "the court's own experience with Bandas and Thut, as well the accounts of other courts that have condemned Bandas's practices, provide independent grounds for crediting these allegations."
But the judge said she could not overlook the large amount of case law from federal circuits around the country which has consistently held that actions like those alleged against Bandas can't be considered criminal.
"… The overwhelming weight of authority from other circuits, as well as from courts within this district, supports Defendants' position that bringing or threatening to bring wrongful litigation in order to extract money from the target of the litigation does not amount to a RICO predicate act of criminal extortion," Pallmeyer wrote.
Further, she noted, finding otherwise would chill negotiations between parties involved in a lawsuit, as both sides would fear "lawful hard bargaining" or a bluff based on exaggerating one's leverage could quickly become the target of a countersuit under RICO.
"… Parties to litigation, including objectors to class settlements, must have the freedom to negotiate and settle their disputes outside of court, and criminalizing a person's lack of candor regarding negotiating positions may compromise that freedom," Pallmeyer wrote.
Bandas is represented in the action by attorneys with the firm of Freeborn & Peters LLP, of Chicago.
Noonan Perillo & Thut is represented by the firms of Gair Eberhard Nelson Dedinas Ltd., of Chicago, and Johnson & Bell Ltd., of Chicago.