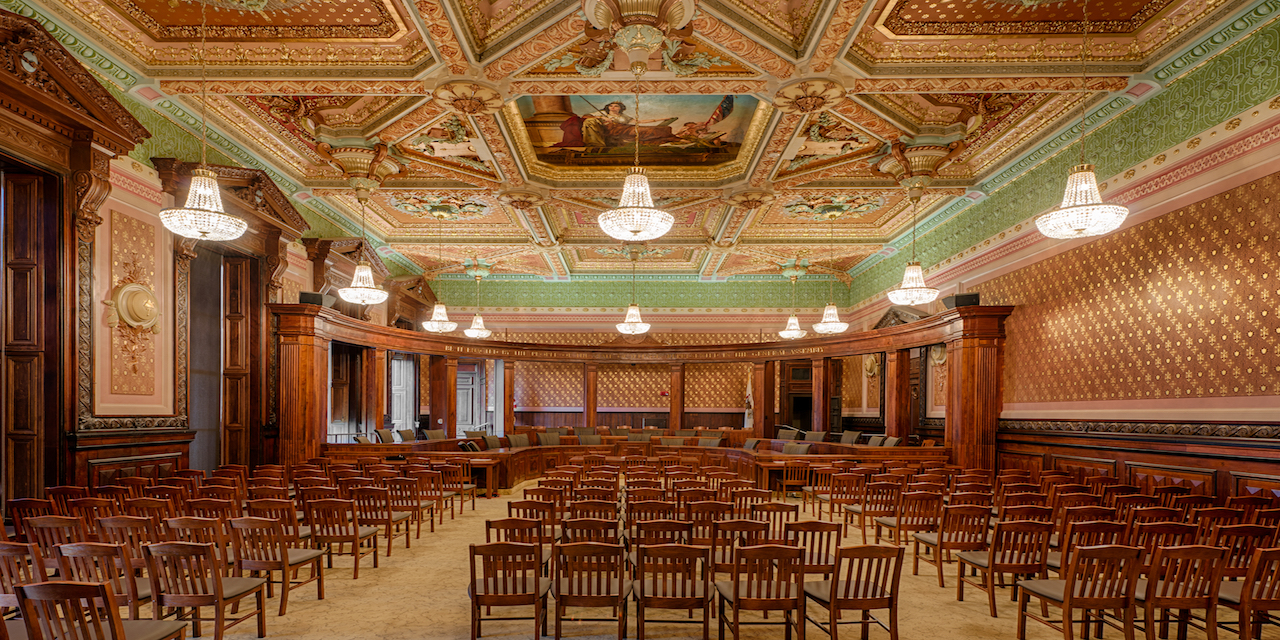 Illinois' highest state court has upheld a Chicago appeals panel and a Cook County judge's rulings that a defendant in a car crash suit had no basis to contest his codefendant's settlement with the plaintiff under Illinois law, because there was no evidence of fraud, despite concerns the ruling could leave less culpable co-defendants "holding the bag" at trial.
In a 6-1 decision delivered Feb. 16, the majority of the Illinois Supreme Court sided with Daniel J. Rodriguez, a man who is blamed for causing a three-vehicle crash on Interstate 88 near Naperville in 2013, when he allegedly was driving with cocaine in his system, saying the courts were correct in allowing Rodriguez to settle for $20,000, and to not allow the driver of a semi-tractor trailer also involved in the crash to force him to pay more.
Justice Thomas Kilbride authored the majority opinion, with concurrence from Justices Rita Garman, Charles Freeman, Robert Thomas, Anne Burke and Mary Jane Theis.
Chief Justice Lloyd Karmeier dissented, saying the majority's ruling could allow a highly culpable defendant to settle for relatively little, leaving less culpable non-settling defendants "holding the bag" by paying disproportionate damages at trial.
On Nov. 2, 2013, Angela Antonicelli was a passenger in a vehicle traveling east I-88 near Naperville. A semi-tractor trailer, driven by Karl Browder, was traveling behind Antonicelli's vehicle. While traveling westbound in the same area, Rodriguez made a U-turn through the median and hit Antonicelli's vehicle, spinning it. Browder's rig then struck the passenger side of Antonicelli's vehicle, causing her severe permanent injuries, according to court papers.
Antonicelli's vehicle sustained "extensive" damage from its contact with Rodriguez, while its contact with Browder caused "minor" damage, according to state police. Browder was driving the semi for Chicago Tube and Iron Company, as well as for Trillium Drivers Solutions. Rodriguez, now 29, went to prison.
Antonicelli sued Rodriguez, Browder, Chicago Tube and Trillium.
Antonicelli settled with Rodriguez for $20,000, which was the limit of his insurance. Rodriguez then filed for a finding the settlement was reached in good faith and for him to be dropped from the suit. The Browder defendants challenged the settlement, alleging Rodriguez could not enter a good-faith settlement, because he intentionally caused the crashes, because he had ingested cocaine. Browder sought contribution from Rodriguez to pay potential damages.
Judge Moira Johnson approved the settlement and dismissed Browder's motion, but gave Browder credit for $20,000 against any future judgment favoring Antonicelli.
Browder appealed to the Illinois First District Appellate Court, but that body approved Johnnson's ruling 3-0. Browder then went to the state high court, with the issue centering upon the question of whether Rodriguez, who, they argued, by virtue of his actions had intended to cause the crashes, could settle in good faith under the state's Joint Tortfeasor Contribution Act.
The purpose of the Act is to encourage settlements and equitable apportionment of damages among defendants.
Browder acknowledged the aim of his challenge to the settlement was to have Rodriguez on the verdict form, if the case went to trial, so jurors could properly apportion blame.
Justice Kilbride found no prior court holding that a traffic collision caused by an intoxicated driver is an "intentional tort." Besides, Antonicelli did not allege Rodriguez or Browder were guilty of intent, only negligence. Further, Kilbride pointed out the Browder defendants did not assert Antonicelli and Rodriguez engaged in collusion or fraud in reaching the settlement.
Nonetheless, the case prompted calls from concurring Justices Thomas and Garman for the legislature to clarify the Contribution Act, when it comes to whether settling defendants should be included on verdict forms for the apportionment of fault among all defendants.
"Courts continue to struggle to reconcile good-faith settlements with the public policy goals of the Contribution Act. The time is long overdue for the legislature to act," Thomas said.
Chief Justice Karmeier strongly disagreed with the majority.
"I feel compelled to point out that the majority's decision in this case should cause any motorist – who is unexpectedly confronted with a spin-out collision (initiated here by an impaired driver of inadequate means) – concern over what their ultimate liability might be under these circumstances," Karmeier said.
"What basis is there – be it fairness or reason – to argue that a fairer, more equitable apportionment of fault can be accomplished with the principal actor in the accident absent from the verdict form by which the jury will determine percentages of responsibility?" Karmeier observed, adding there is a "very real potential to distort the jury's apportionment of liability."
Antonicelli has been represented by the Chicago firm of Morici, Figlioli & Associates.
Browder, Chicago Tube and Trillim have been defended by the Chicago firm of Cuisinier & Farahvar.