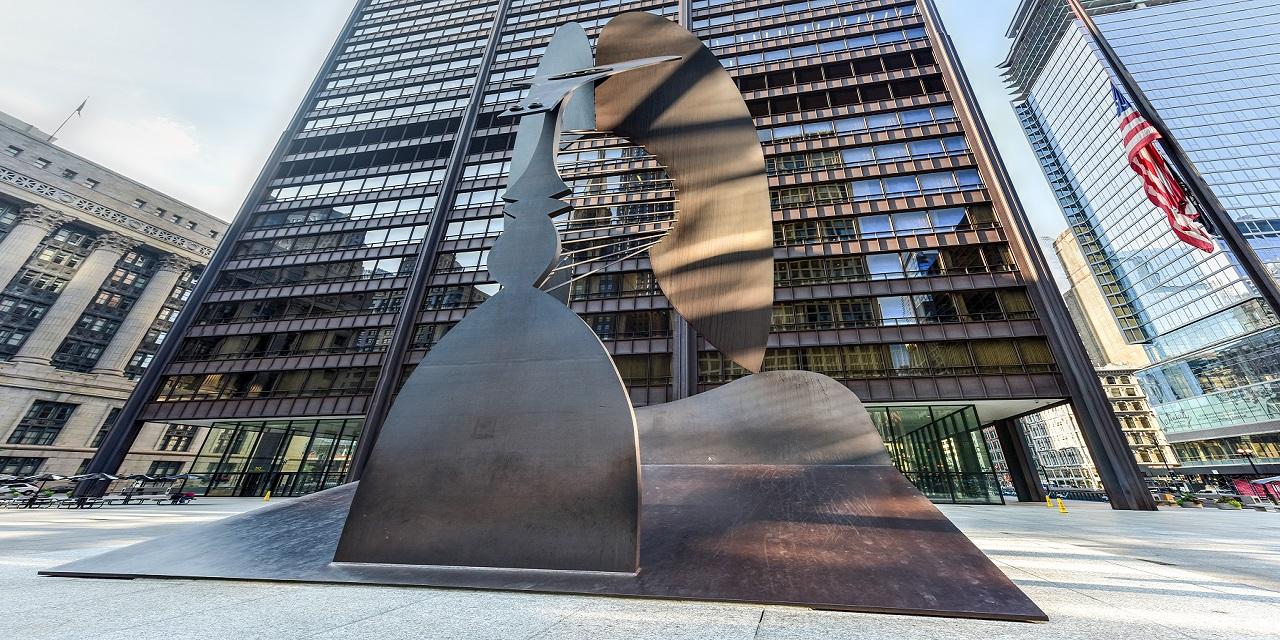 Cook County Sheriff Tom Dart is facing yet another lawsuit over his handling of employee terminations before an illegally constituted merit board, as two fired Cook County deputies argue the sheriff has lost his chance to fire them and 230 other terminated sheriff's officers, even after the board was reconstituted under new legislation.
Attorneys for both sides have begun presenting arguments in the case, filed last month in Chicago federal court.
"The Sheriff's 'fix' is a repeat of Period I, a sham and theater which empowers virtually the same Board members (from the old Board) improperly-appointed under the former statute, to hear and pass judgment on cases that were never properly filed to begin with, but that are proposed to continue under auspices of 'amended complaints,'" the plaintiffs asserted.

Cass Casper | Talon Law
Plaintiffs Martenia Shyne and Antoinette Garret-Williams filed suit through their lawyers, Christopher Cooper and Cass Casper, of Chicago, on their own behalf, as well as a class of 230 other correctional officers and deputies fired by Dart's administration in recent years.
The complaint also names as defendant Cook County Board President Toni Preckwinkle.
The case is just one nearly two dozen now pending in county and federal courts in Chicago against Dart over employee discipline and terminations meted out by the Cook County Sheriff's Merit Board.
In May 2017, a state appeals court declared the Merit Board had been improperly constituted since at least 2011, when Dart appointed John R. Rosales to the board to replace an outgoing board member, with a term to expire in March 2012. Rosales served until early 2015.
The appellate court determined merit board members must be appointed to staggered, six-year terms.
The ruling sparked an avalanche of lawsuits from fired Cook County sheriff's officers, including from those fired for alleged misconduct, and some who faced criminal charges.
Among those lawsuits is a class action from the American Federation of State County and Municipal Employees, a labor union representing the officers, which alleges the merit board's problems date back to 2005.
Another lawsuit is from Kelly Mrozek, a deputy who was fired for a number of off-duty incidents, including one in June 2011 in which her then three-year-old son was found wandering her neighborhood, while she was allegedly found at home, intoxicated.
All of the lawsuits, including several class actions, ask the courts to reinstate the fired officers, with back pay, perhaps amounting to hundreds of thousands of dollars. A recent report from The Chicago Tribune estimated the total at stake could amount to as much as $70 million.
In the recently filed federal class action, plaintiffs Shyne and Garrett-Williams assert they and the others they intend to include in their class action were improperly disciplined and fired by "a sham Board."
"Time, energy, resources, and money spent by Plaintiffs and similarly situated officers, joined by their respective counsel showing for status hearings, participating in motion practice, discovery, and for some, ultimately a trial, all of which they would discover, was nothing more than 'theater,'" the lawsuit asserts.
In response to the actions, Illinois lawmakers approved legislation in December 2017, purporting to "fix" the problems with the merit board.
However, the new class action asserts, Dart merely used the "fix" to reintroduce all of the old disciplinary actions, even using the same case numbers, but labeling the complaints "amended."
The class action lawsuit argues this should not pass legal muster, as the old board's constitutional problems rendered void all actions introduced before it.
"… Because the old Board was illegal and unable to take jurisdiction of the Plaintiffs' cases any time prior to December 13, 2017, there never was an earlier case which could make for an amended filing," the plaintiffs argued.
"The 'new' amended complaints, with the same case number and allegations as the prior complaints, are just continuations of the cases the Board never had authority to hear in the first place. The sham and theater continue."
To allow the disciplinary cases to continue would violate the fired officers' constitutional rights, they asserted.
The plaintiffs asked the court to order the county to reinstate all of the fired officers with back pay, and award them at least $100,000 each in compensatory damages.
The county has not yet filed a response to the lawsuit.