Months after partnering with a Chicago law firm to file suit against Uber for its handling of customer data, Cook County and the firm of Edelson P.C. now has set their sights on Facebook, alleging the social media giant's allegedly lax policies allowed data firm Cambridge Analytics to obtain data on about 50 million Facebook users to aid in the 2016 election campaign of President Donald Trump.
On March 23, Cook County State's Attorney Kim Foxx and the Edelson firm filed suit in Cook County Circuit Court against both Facebook and Cambridge Analytics, on behalf of the people of Illinois, alleging the companies violated the state's consumer fraud and deceptive practices act in mining and distributing data intended to manipulate the voting behavior of the state's residents, and that of millions of other voters throughout the country, during the 2016 presidential campaign.
The lawsuit comes in the wake of news reports in which representatives of Cambridge Analytics allegedly claimed credit for supplying the Trump 2016 campaign with the data it needed to assemble a campaign marketing strategy intended to, not only identify and encourage prospective Trump voters to turn out at the polls, but also to discourage prospective supporters of Democratic Party nominee Hillary Clinton from voting, as well.
Specifically, the lawsuit asserts Facebook has for years "experimented" on its users, tinkering with Facebook news feeds and posts to demonstrate its abilities to manipulate consumer mood and behavior on a massive scale.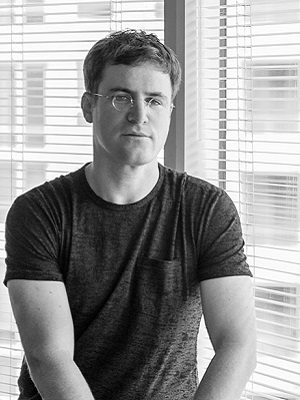 Jay Edelson
"Though selling ad space has generated enormous profits for Facebook already, Facebook knows that advertisers, political campaigns, and its business partners will pay exponentially more money for the ability to manipulate its users into making decisions that they want them to make," the lawsuit said.
The lawsuit asserts this was done as a way of demonstrating its usefulness to political campaigns, who could then respond by paying Facebook large sums of money to launch advertising and marketing campaigns on the social media platform to precisely target and manipulate voters.
"By doing so, Facebook tacitly invited electioneering companies like Cambridge Analytics to harvest its data for purposes of profiling users and targeting them with tailored messaging that would dependably influence and manipulate their behavior," the lawsuit said.
In the Cook County complaint, the Edelson lawyers allege Cambridge Analytica, beginning in 2014, then used so-called developer tools, made available by Facebook to all third-parties developing apps for use on its platform, to create a user "quiz," called "This Is Your Digital Life," to persuade users to grant them access to a trove of personal information posted on personal Facebook pages. Cambridge Analytica then allegedly used that data to assemble "psychographic profiles" on millions of Facebook users. According to the lawsuit, the profiles included "each user's name, home address, phone number, education, birthday, voter records and political tendencies, alongside a sophisticated personality analysis" which allegedly "allowed Cambridge Analytica to 'identify the most persuadable voters' and target them with so-called 'fake news' on various platforms, including Facebook."
The complaint alleged Facebook either knew this was happening or all but turned a blind eye to it, allowing Cambridge Analytica to proceed under the purported guise of "academic research," which granted Cambridge the ability to violate "mandatory user privacy protections" and gain "access to Facebook user data under false pretenses."
In the complaint, Cook County alleges Cambridge Analytica's actions violated state law because Cambridge Analytica allegedly "made deceptive and false representations about the nature of its survey-taking app, the nature of the data it was collecting, and the purposes for which the data was being collected and would be used."
Further, the lawsuit asserted Facebook should be held liable because the social media company "had actual knowledge that Cambridge Analytica gained unauthorized access to its users' personal data without their knowledge and consent and in express violation of its user and developer agreements, yet did not put a stop to it."
The lawsuit asks the court to order Facebook and Cambridge to pay at least $50,000 per violation, plus attorney fees.
The complaint also indicates the county has requested the designation of special state's attorneys for five attorneys from the Edelson firm, including Jay Edelson, Benjamin Richman, Ari Scharg, David Mindell and Alfred Murray II.
It would mark the second such data privacy-related legal action for which the county has hired the Edelson firm. In 2017, Cook County and the city of Chicago partnered with Edelson on a lawsuit against ridehailing company, Uber Technologies, over claims the company also violated state laws by failing to notify its customers of a user data breach. That case also has asked the court to order Uber to pay $50,000 per violation.
That case remains pending in Cook County Circuit Court.
"While Facebook has, a full three years later, condemned Cambridge Analytica's unauthorized data collection, its actions are far more consistent with Facebook's mission than Facebook wants to let on," the lawsuit asserts.