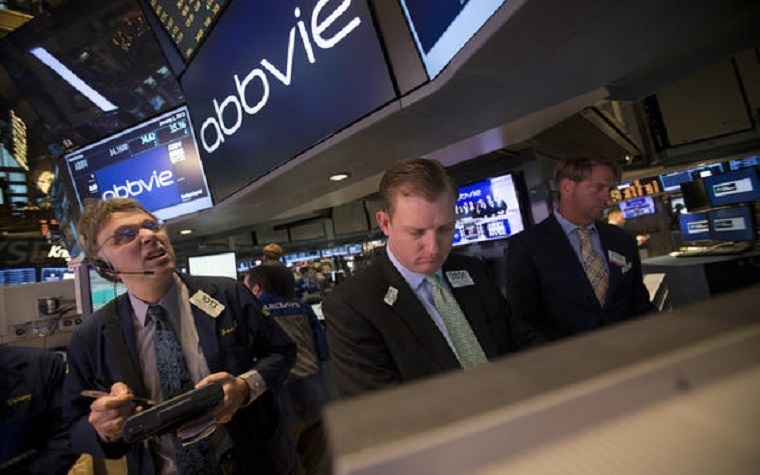 About three months after a federal judge threw out a jury's $150 million verdict and ordered a new trial in the case, a new jury in Chicago has ordered drugmaker Abbvie to pay about $3.2 million to a man who claimed Abbvie's drug Androgel had caused him to suffer a heart attack.
On March 26, the jury ended a trial that spanned nearly three weeks against the North Chicago-based pharmaceutical company with a verdict in favor of plaintiff Jesse Mitchell, finding for Mitchell on his claims of negligence against Abbvie, centered on the company's alleged failure to adequately warn him of the risks of taking its testosterone replacement drug, Androgel.
The jury, however, entered verdicts in Abbvie's favor on Mitchell's claims against the drugmaker on counts of strict liability and fraudulent misrepresentation.
In all, the jury said Abbvie owed Mitchell $3 million in punitive damages and $200,000 in "economic" and "non-economic" damages.
The verdict was a far cry from the amount Abbvie had been ordered to pay the first time Mitchell's case landed before a jury. In that case, the jury had found for Abbvie on both the strict liability and negligence claims – the counts in the lawsuit tied to Mitchell's actual use of Androgel – but had said it believed Abbvie had misled Mitchell into taking the medication, awarding him $150 million in punitive damages.
However, Abbvie had moved quickly to vacate that award, arguing longstanding legal precedent did not allow juries to award punitive damages when no underlying compensatory damages had been ordered also. Abbvie essentially argued the jury's verdict could not stand because the jury had not found Abbvie's marketing caused Mitchell an injury for which Mitchell could be compensated, despite Mitchell's bills for medical care.
U.S. District Judge Matthew F. Kennelly in December largely sided with Abbvie's request to upend the massive jury award. However, the judge declined Abbvie's request to use the occasion to also grant judgment in Abbvie's favor. Instead, the judge ordered a new trial, which began on March 7 in Chicago.
The new verdict comes as the latest step in the first in a series of so-called bellwether trials in a massive class action involving thousands of claims against Abbvie and other pharmaceutical companies who produced testosterone therapy replacement drugs similar to Androgel. The complaints have been consolidated by the federal courts, and are being heard as a multi-district litigation before Kennelly in Chicago.
Since 2014, such cases have streamed into federal courts across the country, alleging the testosterone drugs harmed many who took them, increasing their risks for heart attacks and other cardiovascular conditions. The lawsuits allege the drug companies played down or skipped over those risks when marketing their products, which the suits allege the company advertised as effective in treating a variety of conditions, including diabetes, AIDS, cancer, depression, anxiety and a condition called "andropause" or "low T." The lawsuits allege the drugmakers invented andropause and low T to boost sales of their drugs.
To gauge how juries might respond to the claims, the judge selected eight of the cases to move forward to trial.
A spokesperson for Abbvie did not immediately reply to questions and a request for comment from the Cook County Record Monday afternoon, following the announcement of the verdict.
In a motion for judgment preceding the jury verdict, Abbvie had argued Mitchell had not proven his case, saying he had not demonstrated Androgel caused his heart attack, nor that Abbvie had misled him into taking the drug, nor misled his doctor into prescribing it.
In vacating the earlier jury verdict and ordering a new trial, Kennelly had noted he believed "reasonable" jurors could yet find Abbvie responsible for Mitchell's heart attack.
Mitchell was represented by attorneys with the firms of Levin Papantonio Thomas Mitchell Rafferty & Proctor, of Pensacola, Fla.; the Alvarez Law Firm, of Coral Gables, Fla.; Seeger Weiss, of New York; Goldberg & Osborne, of Tucson, Ariz.; Heard Robins Cloud, of Santa Monica, Calif.; and Douglas & London, of New York.
AbbVie was defended by the firm of Dechert LLP, of Princeton, N.J.