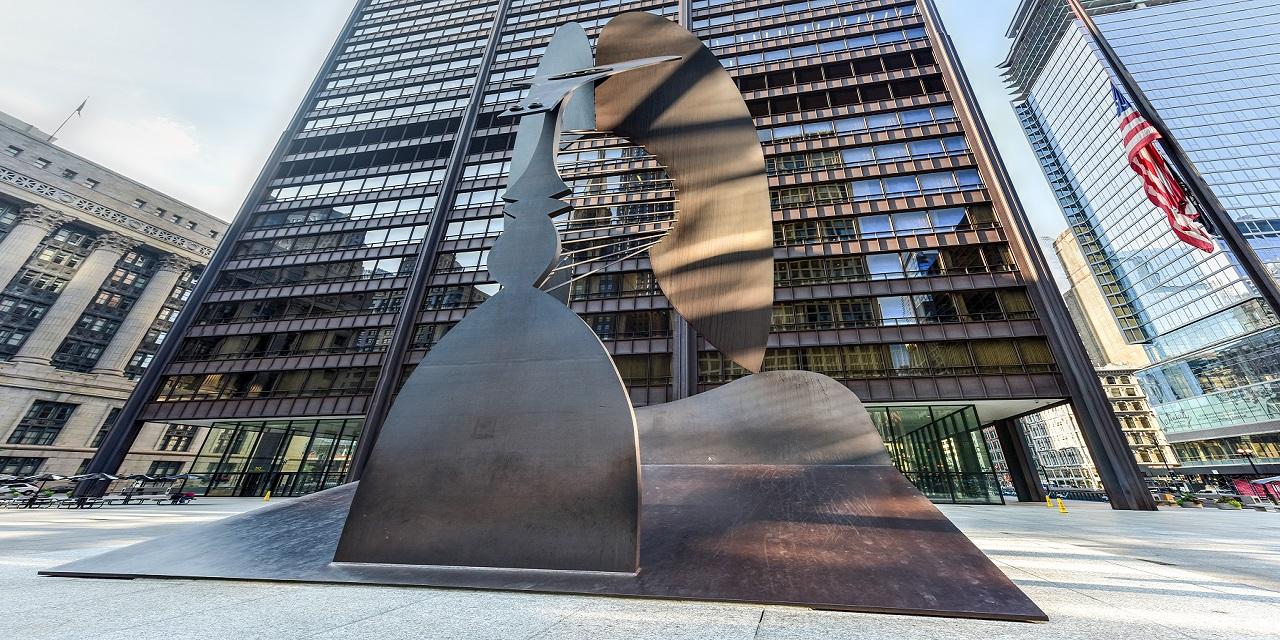 A legal consultant for Guantanamo Bay detainees is seeking $10 million in a defamation and libel complaint filed April 25 in Cook County Circuit Court.
Tim J. Semmerling, of Barrington, said the way he was fired from the U.S. Department of Defense's Office of Military Commissions, negatively impacted The Mercury Endeavor LLC, the mitigation services practice he opened in Illinois in 2010 specializing in working with Arabs, Muslims and the military, according to his complaint.
Named defendants include Cheryl T. Bormann, an Illinois resident who is a qualified lead counsel attorney for death penalty litigation and worked for the DOD and Military Commissions Defense Organization; Michael A. Schwartz, of Washington D.C., a U.S. Air Force officer who was acting as an attorney on assignment at MCDO; Marine Corps Brig. Gen. John Baker, chief MCDO defense counsel; Maj. Matthew H. Seeger, a U.S. Army attorney on assignment at MCDO; and Edwin A. Perry, also an attorney with MCDO.

Raymond Wigell
According to his complaint, Semmerling said Bormann called him June 10, 2011, and identified herself as a defense lawyer for an al-Qaeda member detained at Guantanamo Bay and facing charges related to the Sept. 11, 2011, terror attacks. She then purportedly offered to hire him as the client's mitigation specialist and told him not to accept offers from other defense teams. According to the complaint, he worked for that client as an MCDO contractor until Oct. 23, 2015.
The complaint detailed Semmerling's work history for the client, starting with an October 2011, trip to Washington to meet with Bormann and the capital defense team, and a July 2012 visit for an interview with Central Intelligence Agency security agents to procure a security clearance. He said Bormann and Schwartz had instructed him to be honest with the interviewers, and so he openly answered personal questions by discussing his long-term homosexual relationship.
According to the complaint, Bormann asked Semmerling if he was gay around July 2012 and said "she was perfectly fine with it," but noted a January 2013 meeting with her and Schwartz in which they purportedly stressed defense lawyers should not tell al-Qaeda detainees if they are gay, Jewish or veterans of wars in Iraq and Afghanistan. Semmerling detailed further interactions with the named defendants in ensuing years, and while he mentioned his domestic partner as his business partner and Mercury Endeavor co-founder, he continued to conceal their romantic relationship, including by hiding photographs during a May 2014 conference meeting at his home.
Semmerling's tenure ended Oct. 23, 2015, when he said Baker ordered him to a meeting at his office, though only Bormann and Schwartz were present to tell him to leave, saying Baker asked them to do so. Following his departure, Semmerling said he "received communications from several team members that Bormann, Schwartz, Baker, Perry and Seeger embarked on a 'character assassination' of Semmerling and his work," including by telling the detainee that Semmerling is gay, was "infatuated with" and "pursuing a homosexual interest with" the client.
The complaint further said the client told Schwartz on Oct. 22, 2015, that "Semmerling was a responsible team member … the only one on the team" who completed requested work and specifically asked to retain Simmerling and that he report directly to the client. Yet, Semmerling said, the defendants harbored a personal vendetta against him "and it is their objective to ensure Semmerling never works on a capital or military defense case again."
In pursuing punitive damages, Semmerling said the defendants made false statements that were "reckless, outrageous, willful and malicious," and he now finds other government agencies are deterred from hiring him.
Semmerling is represented in the matter by the Law Offices of Raymond G. Wigell Ltd., of suburban Olympia Fields.