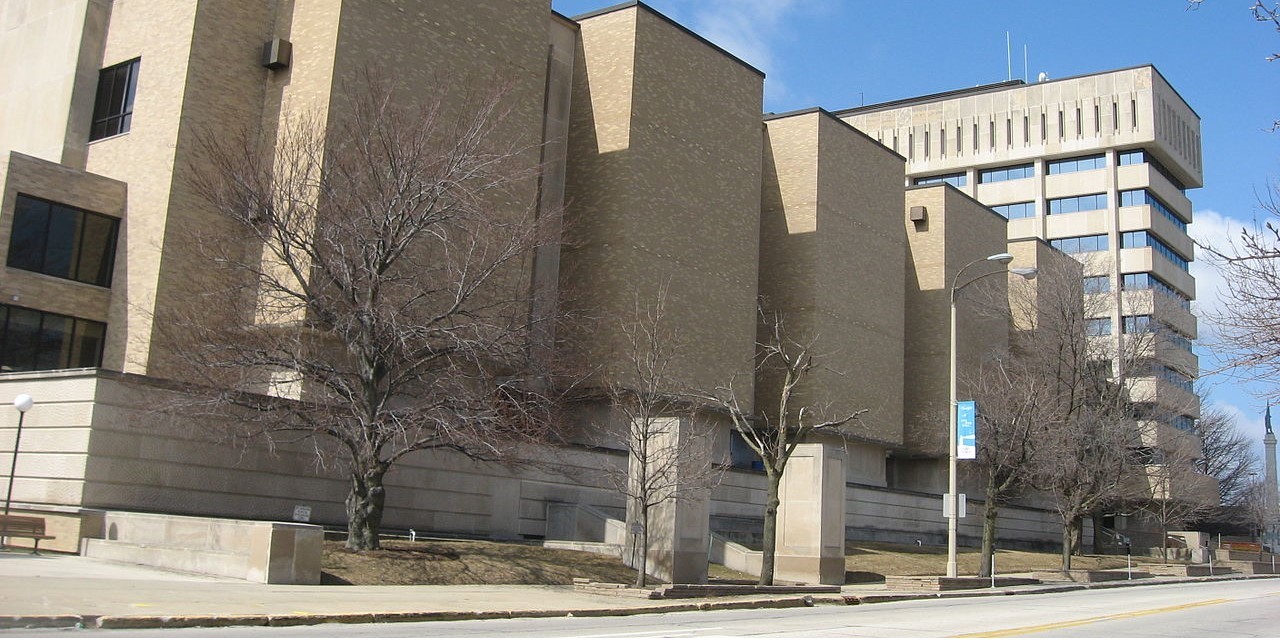 Lake County Courthouse, Waukegan | By Nyttend [Public domain], from Wikimedia Commons
The village of Buffalo Grove has taken its firefighter pension board to court, claiming the pension board didn't require enough evidence that a deceased firefighter's colon cancer was caused by the perils of his job before awarding an enhanced pension to his widow, costing the taxpayers $1.7 million.
On June 20, attorneys for the northwest suburban community, which straddles the Lake-Cook County line, filed suit in Lake County Circuit Court, asking a judge to review the decision of the Buffalo Grove Firefighters' Pension Fund board of trustees.
The five-member board, which includes three current or former firefighters and two members appointed by the village, decided this March to award a so-called "line of duty" pension to Kim Hauber, wife of firefighter Kevin Hauber, who died in January of colon cancer. He was 51 years old at the time of his death.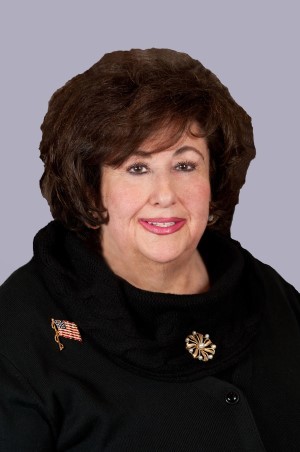 Beverly Sussman | Village of Buffalo Grove
Under a line-of-duty pension, Hauber's widow would receive 100 percent of her late husband's salary as an annuity, rather than the usual 75 percent under a non-line-of-duty pension.
In a press release posted to the village's website, the village said the 25 percentage point increase would "conservatively" cost the village and taxpayers an additional $1.7 million over the value of Hauber's regular pension.
"This is a sensitive and emotional issue for all of us," said Buffalo Grove Village President Beverly Sussman. "Kevin was beloved in Buffalo Grove, and is greatly missed.
The village believes Kimberly Hauber and her children are entitled to the surviving spouse benefit equal to 75-percent of Kevin's final salary. As leaders, we must ensure any increased pension liabilities that raise the property tax burden on residents, businesses and property owners are fairly levied.
"We believe this case does not meet the legal standard to justify a 100 percent line-of-duty death benefit."
According to the legal complaint, Hauber, who began serving in the Buffalo Grove Fire Department in 1994, was first diagnosed with cancer in 2014. While undergoing treatment, Hauber applied in October 2014 for a line-of-duty pension benefit. However, in June 2015, Hauber had "recovered enough that he returned to full-time duty" with the department "… and withdrew his application for benefits."
Hauber discovered in 2017 the cancer had resurged. He again applied for line-of-duty benefits, and underwent surgery to treat the cancer.
However, he did not recover, and died in January 2018.
In the summer of 2017, in response to his application, the firefighters pension board solicited three independent medical evaluations of Hauber's condition, specifically to determine if firefighting made Hauber more likely to suffer this particular kind of cancer, whether from heat, radiation or some other carcinogen.
The evaluations were not submitted until after his death.
Two of the three doctors indicated they believed it was possible Hauber's colon cancer risk was heightened by his occupation.
However, the village in its complaint noted two of the three doctors – both oncologists – did not "identify any aspect of … Hauber's particular service as a firefighter that appeared to actually cause or contribute to his colon cancer."
Allegedly acting on those evaluations, the pension board approved Hauber's request for the enhanced pension benefit.
In its complaint, however, the village said the pension board erred in its decision, particularly by beginning with the presumption Hauber's cancer was caused by his job, and by not requiring more proof from the Haubers before approving the enhanced pension.
The village accused the pension board of essentially applying a lower standard of proof, one more applicable to a so-called "occupational disease disability pension," to the greater death pension benefit, which, the village asserted, requires greater evidence to award.
"It is not enough to show, as Kirn Hauber did, that it is possible that there is some connection between firefighting by some firefighters and colon cancer," the village argued. "No evidence was introduced as to whether and to what extent firefighter/paramedic (FF/PM) Hauber was ever exposed to smoke, fumes, carcinogens, or any other harmful elements; nor was any evidence introduced suggesting that FF /PM Hauber ever failed to respond to a call donning anything less than all of his required safety equipment."
Further, the village accused the pension board of placing greater weight on the opinion of the only doctor who submitted an evaluation, yet who was not an oncologist.
The village asserted the "manifest weight of the evidence" indicates the pension board made multiple errors in its evaluation of Hauber's pension application.
The village asked the judge to reverse the pension board's decision, and award a non-line-of-duty survivor's pension to Hauber's wife, or to send the matter back to the pension board for further proceedings to determine the correct pension benefit for the Haubers.
"Given the myriad of issues municipalities face in funding public safety pension obligations, it is the village's fiduciary responsibility to ensure that any pension enhancements meet statutory requirements," Sussman said in her published statement. "This case presents issues for citizens across the state (of Illinois), due to the possibility that this ruling could set a precedent for years to come in relation to an already broken pension system."
The village is represented in the matter by attorneys Gregory R. James Jr., William H. Nichols and Chad R. DeGroot, of the firm of Laner Muchin Ltd., of Chicago.