CHICAGO - Lawyer Jay Edelson, known for pursuing digital privacy and technology class actions, is alleging the Johnson & Bell law firm is trying to throttle his right to speak publicly about a case involving both parties as adversaries, with a groundless SLAPP defamation lawsuit in Cook County Circuit Court.
In March 2017, Chicago-based Johnson & Bell sued Edelson P.C. and its principal, Jay Edelson, alleging Edelson disseminated "lies" about Johnson & Bell's allegedly inadequate data security to the Wall Street Journal and the professional journal American Lawyer.
Johnson & Bell hit hard in their complaint against Edelson.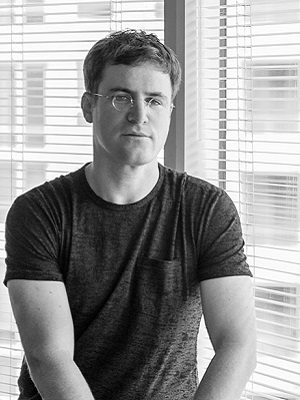 Jay Edelson
"Their practice largely consists of nothing more than preying upon unsuspecting businesses, conjuring up nonexistent issues and then attempting to extort settlements that benefit no one but themselves through payments for their nuisance lawsuits," Johnson & Bell asserted.
In addition, Johnson & Bell alleged Edelson has "engaged in numerous violations of their ethical duties, have illegally abused the process of the courts to further their own self-aggrandizement and have engaged in a self-serving publicity tour spreading their lies and defamatory statements."
Edelson has shot back, contending he and his firm have done no wrong.
"The extrajudicial statements were substantially true, nondefamatory, and subject to innocent construction," we did not "disparage J&B's legal ability or ethics," Edelson said.
Johnson & Bell's suit stems from 2014, when Edelson represented Yazan Hussein in a class action against Jason Shore and Coinabul LLC, alleging Shore and Coinabul did not remit silver and gold to customers who submitted bitcoin currency. Johnson & Bell represented Shore and Coinabul for part of the case.
Hussein ended up winning a $1.5 million judgment in July 2015. In April 2016, Edelson turned around and took on Shore and Coinabul as clients in a federal class action against Johnson & Bell, alleging Johnson & Bell's cyber security was faulty. Edelson also alleged Johnson & Bell committed malpractice in the bitcoin suit. Johnson & Bell denied all allegations.
The class action against Johnson & Bell was dropped, but Edelson filed a demand for arbitration in the matter. Edelson then succeeded in having the record in the case unsealed in December 2016, with Edelson then setting out on a "publicity campaign in which he championed and restated the false and defamatory allegations," according to Johnson & Bell.
Edelson charged the defamation case is a Strategic Lawsuit Against Public Participation, which violates the Illinois Citizen Participation Act.
A SLAPP is a suit that seeks to impede freedom of speech by burdening a party with the cost of a legal defense. The Illinois Citizen Participation Act is to protect against SLAPPs.
Edelson maintained Johnson & Bell retaliated against him for his comments with their defamation action.
"It facially constitutes retaliation for speech authorized by our Supreme Court on a matter of public record and interest," Edelson said.
Edelson is represented by the Chicago firm of Funkhouser, Vegosen, Liebman & Dunn.
Johnson & Bell is represented by the Chicago firm of Spellmire Bruck LLP.