CHICAGO - Plans to introduce a new ordinance requiring employers in Chicago to give their workers advance notice of changes in schedule appear to have stalled, according to an employment law attorney.
Under one of the provisions of the Chicago Fair Work Ordinance, employees must be given two weeks advance notice of any changes in their work schedules. Penalties could be levied on employers who do not comply with the ordinance.
While supporters have said the ordinance is a way of protecting workers from abusive practices, some businesses claim it is unworkable.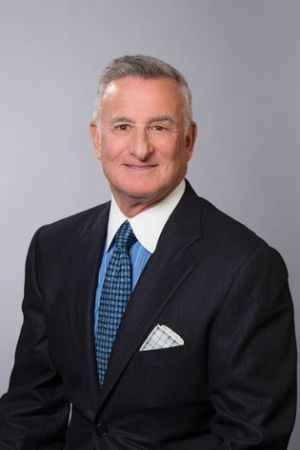 Joseph Yastrow | Laner Muchin
Attorney Joseph Yastrow of employment law firm Laner Muchin said the Chicago City Council was scheduled to consider the ordinance on June 26, but nothing new appears to have happened.
"It seems like it has stalled, and I am not sure what the future will bring," Yastrow told the Cook County Record. He said it may be aldermen have other priorities right now.
Yastrow, who represents businesses, said he believes employers can provide advance notice to workers without the need for legislation.
"A smart employer will be attendant to the needs of workers and allow minimum disruption to people's lives," Yastrow said.
Supporters of the ordinance, which is sponsored by 47th Ward Ald. Ameya Pawar, argue the ordinance is needed to protect vulnerable workers.
The legislation's supporters say the findings from a survey of 1,700 workers in Illinois - nearly half of them in Chicago - carried out by the University of Illinois and Penn State University back up their argument.
The survey found that 35 percent of workers were given one week's notice of their schedule, while 22 percent received three days of notice or fewer. More than a quarter of those surveyed were told by their employers that they had to keep their schedules free, even though there was no guarantee they would be scheduled to work.
Yastrow said in a tight labor market with low unemployment, workers may leave their jobs if they do not want to be subjected to these kinds of working conditions.
Workers, he said, may choose to move to a workplace where scheduling is "more solid, more standardized."
"I do not think many of the people working on this ordinance have ever run a business," Yastrow said. "This is a trend that starts out on the East or West Coast, (the latest nod to a) certain class of voters in an election year."
Yastrow said he believes the delay may mean aldermen have looked at the ordinance more closely, and that gaps were pointed out, but the legislation may pass in the future.
For some companies, Yastrow said, the ordinance would prove unworkable and costly.
"The demands (on businesses) are substantial, and if you cannot deliver, there are consequences for the company," Yastrow said, adding the ordinance will adversely affect restaurant and bar businesses, as well as businesses that provide services for larger companies, such as Walmart.
The ordinance also requires an employer that reduces or cancels an employee's scheduled hours with less than 24 hours' notice to pay the employee for the lesser of four hours of work or the number of hours the employee was scheduled to work on the day in question.