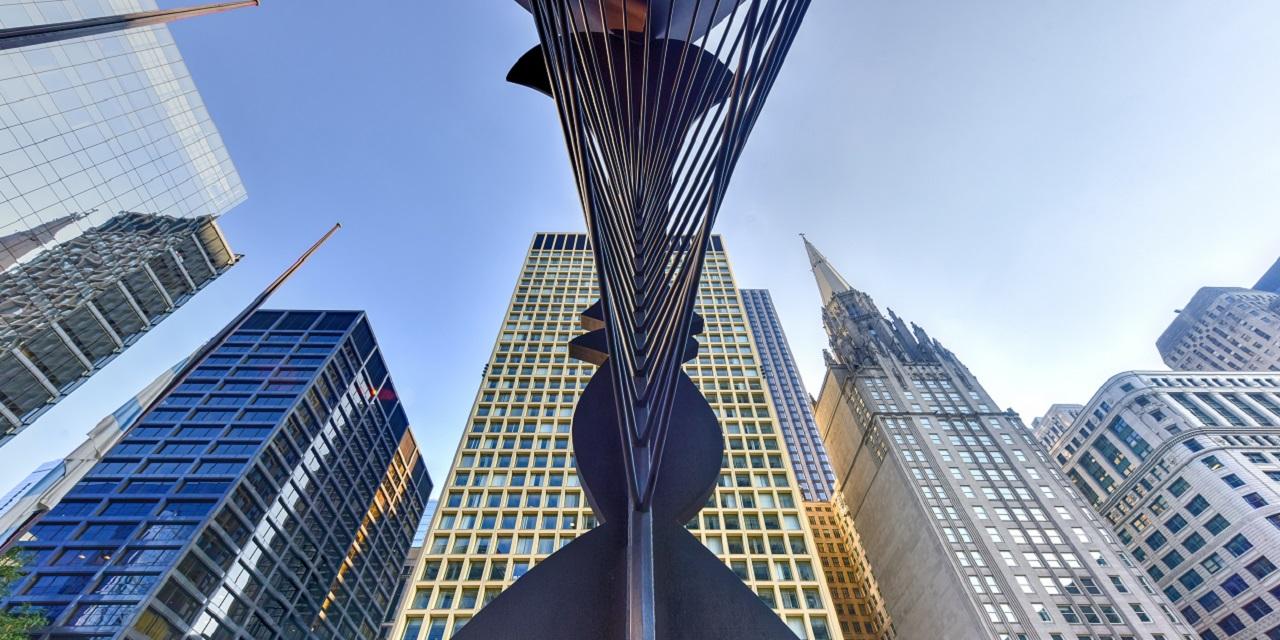 A onetime Chicago bartender has served up a putative class-action lawsuit against the Four Corners tavern restaurant group, alleging his former employer shorted employees pay at its 15 bars around the city, paying less than the required minimum wage by overstating on pay stubs and W-2 tax forms how much employees received in tips.
Erik Luna filed a 100-page complaint July 19 in Cook County Circuit Court against Four Corners, which runs more than a dozen bar-restaurants in Chicago. The suit alleged Four Corners violated federal, state and municipal minimum wage laws, Internal Revenue Service code and the U.S. Racketeer Influenced and Corrupt Organizations Act.
According to the complaint, Four Corners is run by Matthew Menna and Andrew Gloor. The company began in 2001 with a bar in the Lakeview neighborhood, then expanded to its current roster of 15 establishments.
According to the complaint, Luna tended bar from April 2011 to June 2018 at the Four Corners-owned Benchmark Bar and Grill, 1510 N. Wells St., on Chicago's Near North Side. Luna explained he would record with management the amount of tips he received from customers, but alleged, on pay stubs and W-2 forms furnished by Four Corners, his tip amount was regularly exaggerated.
As an example, Luna said he received $2,437 in tips during a two-week pay period in spring 2017. Four Corners, however, allegedly reported he had collected $2,850.
Luna said this alleged practice of Four Corners makes bartenders and servers pay taxes on income they did not receive.
Luna further noted the law lets employers of tipped workers credit part of the tips toward the hourly pay they give such workers. However, employers must still pay the workers a minimum wage.
The U.S. Fair Labor Standards Act requires tipped workers be paid at least $2.13 per hour. The Illinois Minimum Wage Law requires tipped workers be paid at least $4.95 per hour and the Chicago Minimum Wage Ordinance sets the hourly wage at $6.25. For non-tipped workers the minimum wages are $7.25, $8.25 and $12 per hour respectively.
Luna alleged that because Four Corners claims its employees collect more tips than they do, Four Corners gets away with paying less than the applicable and required minimum wage.
Luna described defendants' alleged act as a "willful scheme to shift the burden of paying taxes so that Defendants could covertly retain income without paying taxes, or avoid paying the minimum hourly rate of pay under applicable minimum wage laws."
Luna said each of the Four Corners establishments employ about 50 wait staff, and so there are hundreds of current and former employees, who were possibly affected by the company's alleged pay practice and would qualify for inclusion in the class action.
Luna is represented by attorneys Thomas A. Zimmerman Jr., Sharon A. Harris, Matthew C. De Re and Nickolas J. Hagman of Zimmerman Law Offices in Chicago.