By Brian from Toronto, Canada - Southwest 737, CC BY-SA 2.0, https://commons.wikimedia.org/w/index.php?curid=2271529
A federal appeals panel has cleared an objector to claim attorney fees for his role in landing a class of eligible Southwest Airlines passengers two more free in-flight drinks, amid a long-running class action lawsuit over drink vouchers the airline formerly provided to passengers.
On Aug. 2, a three-judge panel of the U.S. Seventh Circuit Court of Appeals granted attorneys for Gregory Markow $80,000, plus a $1,000 incentive award to Markow, overruling the decision of U.S. District Judge Matthew F. Kennelly, who had intended to deny the award to Markow and his lawyers.
Seventh Circuit Judge David Hamilton authored the decision, with judges Joel Flaum and Daniel Manion concurring. The panel had heard arguments May 31 in Chicago.
Markow had objected to a settlement between Southwest and a class represented by Chicago attorney Joseph Siprut, of Spirut PC, who initially brought the complaint in November 2011 on behalf of Cook County resident Joseph Levitt.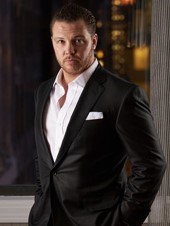 Joseph Siprut Siprut P.C.
The underlying dispute between Southwest and the passengers centered on the airline's old program of issuing $5 drink vouchers to Business Select customers. After issuing the vouchers for years, with no expiration date, Southwest decided to stop honoring them. The 2011 class action suit sought to force Southwest to pay customers for the vouchers they held.
In 2013 a settlement was reached and replacement coupons, worth a collective face value of $29 million, were given to class members. Siprut asked the court to award him $3 million in fees, which Southwest didn't oppose. The judge awarded $1.3 million to Siprut initially, and increased the fee award to $1.6 million several months later, at Siprut's request. The case was appealed, but the settlement was upheld.
The settlement also included class members who had filed claims, who would get drink vouchers good for one year. Levitt and another lead plaintiff, Herbert C. Malone, were awarded $15,000 each. After Judge Kennelly granted Siprut's request for additional fees, Markow appealed, but dismissed his appeal after Southwest offered class members who had claimed a voucher two additional drink tickets. As Hamilton wrote in the Seventh Circuit opinion, that narrowed the gap between class relief and Siprut's fees.
However, Kennelly denied Markow's subsequent motion for $80,000 in legal fees and a $1,000 incentive award, saying forcing Siprut to pay those fees to Markow out of his own $1.8 million supplemental fee award "undoes the settlement." Markow appealed that denial.
"Objectors who add value to a class settlement may be compensated for their efforts," Hamilton wrote. "Unless the parties expressly agree otherwise, settlement agreements should not be read to bar attorney fees for objectors who have added genuine value."
The panel said the overall settlement won't be undone because Southwest won't have to put up any more money. The supplemental fee award of $226,647 comes from the initial settlement, and the panel found no language guaranteeing the whole sum to Siprut. The only time Markow's lawyer mentioned not seeking fees was in reference to dismissal of the second appeal, which the Seventh Circuit found to be a limited obligation.
"To avoid these problems, the parties should have addressed objector's fees up front as part of the comprehensive settlement negotiations," Hamilton wrote. "That they failed to do so does not doom Markow's fee request."
Given that Markow's lawyers played a role in increasing the benefits to class members, working to balance a settlement the appeals panel viewed as skewed in favor of lawyers, the panel said it is appropriate for legal fees to be paid from that sum, a principle known as the Common Fund Doctrine.
The additional vouchers have a market value of $825,630, making the take for Markow's attorney "a modest 10 percent," according to Hamilton.
The panel reversed Kennelly's ruling and remanded the case.
"We expect this case to end," Hamilton wrote, citing "Siprut's rapacious requests for fees in the district court" in light of the actual number of claimed vouchers being less than a third of what Kennelly was told. Hamilton also cited Kennelly's description of Siprut's estimated billable hours as "grossly excessive," and noted a Siprut attorney failed to disclose a business relationship with one of the named plaintiffs.
Markow is represented in the action by attorneys Melissa A. Holyoak and M. Frank Bednarz, of the Competitive Enterprise Institute's Center for Class Action Fairness, of Washington, D.C.; and by attorney Kirstin B. Ives, of Falkenberg Ives LLP, of Chicago.