By m01229 from USA (Craftsman at Sears Ridgedale) [CC BY-SA 2.0 (https://creativecommons.org/licenses/by-sa/2.0)], via Wikimedia Commons
A federal judge has signed off on a preliminary deal to settle a class action lawsuit against Sears, which had leveled accusations that some of its Craftsman riding lawnmowers caught fire as a result of faulty fuel systems.
U.S. District Judge Manish Shah issued an order Aug. 6 in Chicago granting preliminary approval to a the settlement, explained in a July 23 court filing. Under the deal, Sears will provide free inspections and repairs for up to 18 months for anyone who identifies problems with certain Craftsman riding mower models bought from Sears any time from 2009 through 2015. It also will reimburse class members up to $125 for money customers already spent on repairing fuel systems.
Attorneys for the plaintiffs would receive up to $3.23 million in fees, though the precise number would be hashed out in later court proceedings before the judge considers granting final approval. A hearing on a likely request for final approval is scheduled for Jan. 29, 2019.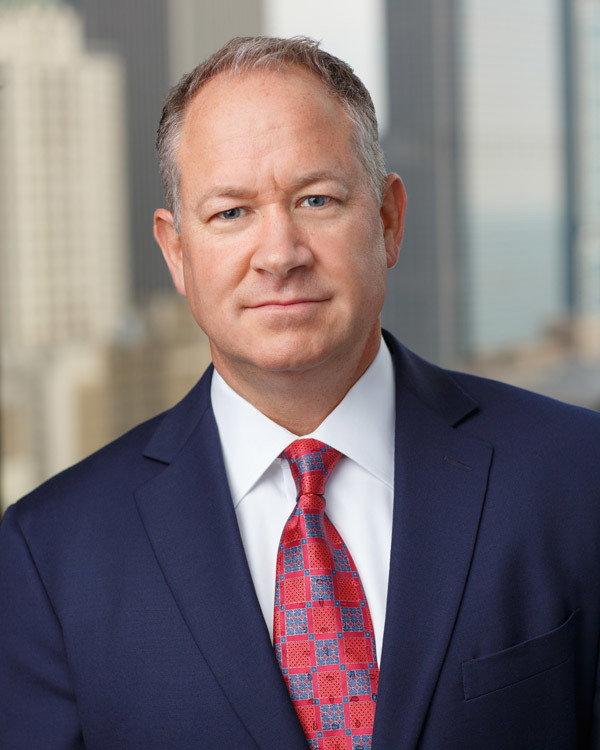 Edward Wallace | Wexler Wallace LLP
Plaintiffs Rebecca Rysewyk, Katie Smith and Brian Van Vooren filed a complaint in May 2015 alleging the mowers were built with fuel delivery system components — such as grommets, clamps and lines — that are prone to leaking, which allegedly can result in the mowers bursting into flames. The settlement terms will require people to inspect their mowers for a fuel leak or loose connection, then call a toll-free number to arrange to bring their mower to a service technician or have one sent to inspect their equipment.
In-store visits will be free, while in-home visits will cost the customer $35, which Sears said is a steep discount from its usual rate of $65 to $130 for house calls. The company said 40 percent of people who buy the affected mowers transport the products on their own, implying those customers should be able to bring them back to a Sears service center and avoid the $35 fee.
According to the July agreement, service technicians "will make reasonable good faith efforts to perform the inspection and repair within 21 days of being contacted by a settlement class member, and each settlement class member can request such service up to three times during the allotted time periods" based on when they bought their mower.
Attorneys could earn $2.75 million in attorney fees and an additional $483,121 in expenses they say they incurred in pursuing the lawsuit. Sears also will pay up to $10,000 in service award to each named plaintiff.
Representing the class in the matter are attorneys Shanon J. Carson, Jeffrey L. Osterwise and Michael T. Fantini of Berger & Montague P.C., of Philadelphia; Gregory F. Coleman, Adam A. Edwards and Lisa Anne White, of Greg Coleman Law P.C., of Knoxville, Tenn.; and Edward A. Wallace and Andrew D. Welker, of Wexler Wallace LLP, of Chicago.
In their motion for preliminary settlement approval, the class attorneys said if the case proceeded to trial, it was likely a jury would be "faced with a battle of the experts" over whether the mowers actually had the defective parts the plaintiffs alleged. They noted Sears had already filed a motion for summary judgment and moved to strike testimony from the plaintiffs' expert witness.
They also said the relief is substantial as it effectively gives customers an extended warranty, noting even those who bought mowers in 2009 would be covered for roughly 10 years after the purchase, aligning with the expected lifetime of a riding mower.
"The agreement provides comprehensive relief and monetary compensation to eligible members of the settlement class," Shah wrote. "It was entered into after arm's-length negotiations by experienced counsel on behalf of the settlement class. There is no evidence of collusion or that the class counsel placed their interests above those of the settlement class."
Sears has been represented in the action by the firm of Skadden, Arps, Slate, Meagher & Flom LLP, of Washington, D.C., Chicago and New York, including attorneys Jessica D. Miller, John H. Beisner, Richard T. Bernardo, Michael J. Alonso, Christopher D. Cox, Jessica A. Frogge, Nina R. Rose, R. Ryan Stoll and Geoffrey M. Wyatt.