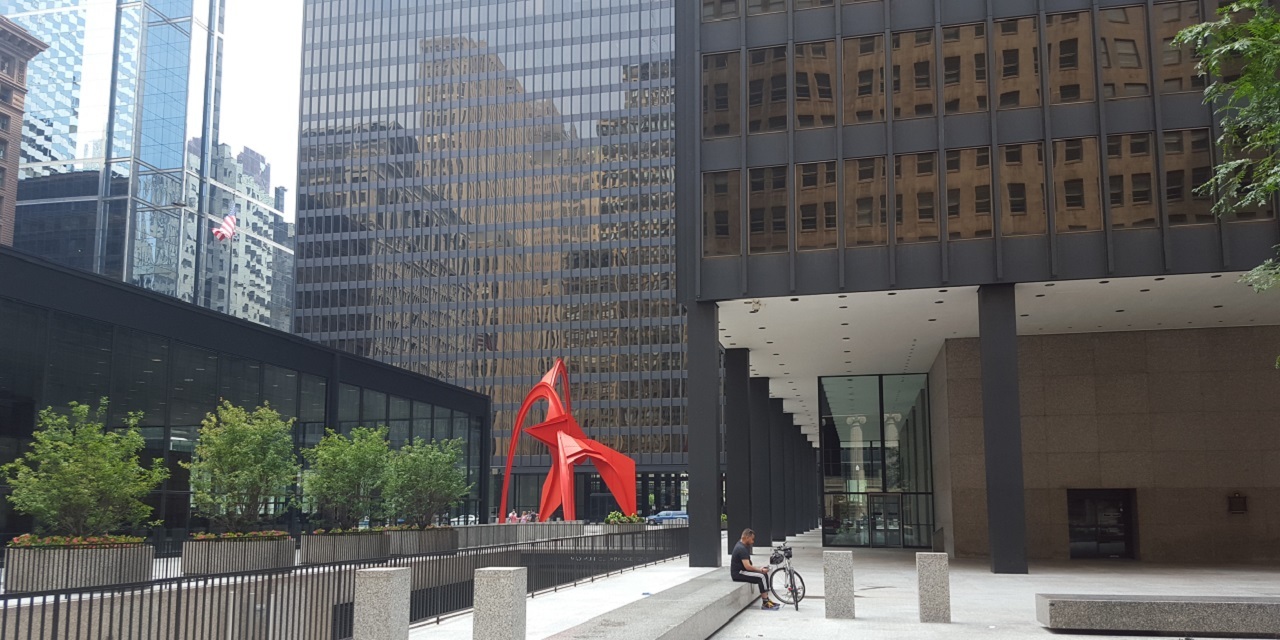 In the wake of a report indicating the federal government is looking into allegations a number of U.S. television broadcasters have colluded to inflate advertising rates, a Pennsylvania car dealer has filed suit in Chicago federal court accusing several broadcasters of just that.
Gibbons Ford LP, of Dickson City, Penn., filed an antitrust complaint Aug. 14 in Chicago against Gray Television, Hearst Communications, Nexstar Media Group, Tegna, Tribune Media Company and Sinclair Broadcast Group.
According to Gibbons, the companies have been fixing prices and sharing proprietary information to reduce competition since at least 2014. The lawsuit follows a July 26 Wall Street Journal report stating the five media conglomerates are subjects of a federal Department of Justice investigation into suspected collusion. The complaint said the lawsuit stemmed from the DOJ's Antitrust Division looking into Sinclair's proposed $3.9 billion acquisition of Tribune.
Atlanta-based Gray Television operates about 100 TV stations in 57 markets affiliated with CBS, NBC, ABC and Fox. On June 23 it signed a $3.65 billion merger deal with Raycom Media that would increase those numbers to 142 stations in 92 markets, reaching 24 percent of U.S. television households. Nexstar, based in Irving, Texas, has 170 stations in 100 markets. Tegna is based in McLean, Va., and has 47 stations in 39 markets. Chicago-based Tribune has 43 broadcast stations in 35 cities. Sinclair, of Hunt Valley, Md., broadcasts on 601 channels over 191 stations in 89 markets.
The complaint detailed trends in media advertising, saying that although consumers have been shifting away from conventional broadcast outlets and TV advertising sales are plummeting, total revenue in the local U.S. television industry was $26.2 billion in 2017 and projected to increase to $27.7 billion in 2018. Further, it said rapid consolidation and concentration of station ownership is conducive to the alleged anticompetitive conduct.
"Given that defendants' business model depends to a large extent on the revenue from local television advertising to sustain daily operations," the complaint said, "in the face of declining sales, defendants had good reason and sufficient motivation to conspire to artificially raise the prices of local TV advertisements."
A spike in mergers and acquisitions presented additional opportunities for collusion, the complaint alleged, as ownership shared financial information while many stations were jointly operated, though owned technically separately. The complaint also said trade associations such as the Television Bureau of Advertising, the National Association of Broadcasters and the Media Rating Council all gave "ample opportunity to engage in unlawful collusion."
Gibbons accused the broadcasters of fixing local advertising prices, including maintaining, stabilizing and artificially inflating advertising rates, in service of maximizing profits and at the expense of competitively wooing customers. They say the broadcasters' conduct created barriers to other operators entering the market and offering more affordable advertising options and forced companies to pay more than the market rate for ad time.
The class could include any company that bought advertising from a station one of the defendants owned as far back as Jan. 1, 2014. The formal allegation is one count of violating the Sherman Act's anti-conspiracy provision. In addition to a jury trial, Gibbons wants the court to force the broadcasters to stop cooperating when establishing ad rates, as well as to award damages and legal fees.
Representing Gibbons, and serving as putative class attorneys, are lawyers from the firms of Wexler Wallace LLP, of Chicago; Saltz, Mongeluzzi, Barrett & Bendesky P.C., of Philadelphia; and Hagens Berman Sobol Shapiro LLP, of Seattle.