A Texas-based law firm accused of improperly using proxy Illinois attorneys to covertly manage lawsuits in Illinois intended to allegedly essentially extort payments from other lawyers trying to close out class action settlements, has agreed to accept a court order barring them from practicing law in Illinois.
The Sept. 4 filing in Chicago federal court from the Bandas Law Firm comes about 6 weeks since U.S District Judge Rebecca Pallmeyer said she believed prominent Chicago class action plaintiffs' law firm Edelson P.C. could proceed with the portion of a legal action accusing Bandas of using "in-state figureheads" to press legal claims in Illinois court, even though the Bandas attorneys weren't licensed to practice law in the state.
According to the Sept. 4 filing, the Bandas firm, through its attorneys with the Chicago firm of Freeborn & Peters, presented Edelson with an offer of judgment in early August, under which Bandas agreed to ask the court to essentially prohibit Bandas from practicing law in Illinois, unless permission could be obtained by the Illinois Supreme Court.
The judgment proposal also included an offer to pay Edelson's "costs then accrued" in the legal action, but "not including attorney's fees."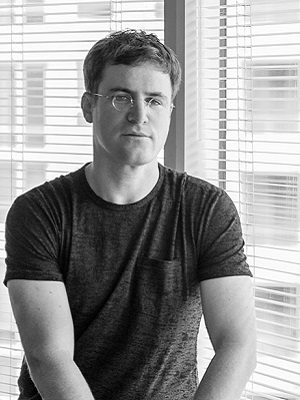 Jay Edelson Edelson P.C.
However, in the Sept. 4 filing, Bandas said Edelson did not accept the offer of judgment, prompting them to bring their request to Judge Pallmeyer.
"…The Bandas Defendants move this Court for entry of Judgment against them for all of the relief sought against them in the sole remaining count of Plaintiff's Complaint … finding that 'the Bandas Law Firm PC and Christopher Bandas engaged in the unauthorized practice of law in Illinois' and ordering that the Bandas Law Firm PC and Christopher Bandas are enjoined 'from the further practice of law in Illinois unless and until they obtain authorization from the Supreme Court of Illinois to practice law,'" Bandas wrote in the Sept. 4 motion.
The filing comes as the latest step in the litigation that landed in Chicago federal court in late 2016, when Edelson principal Jay Edelson and his firm first formally accused Bandas and a collection of other lawyers allegedly involved in running what essentially allegedly amounted to a protection racket against other lawyers attempting to settle lawsuits and collect on the deals.
The litigation has centered on a $13.8 million settlement the Edelson firm had reached in a lawsuit brought on behalf of a class of plaintiffs against Gannett Co. over alleged violations of the federal Telephone Consumer Protection Act. That law has been frequently relied upon by Edelson and a number of other plaintiffs' trial lawyers to slap businesses with class action lawsuits and extract relatively large paydays of their own.
However, as Edelson attempted to secure a Cook County judge's approval of the deal, Bandas and his associates filed objections to the settlement, which Edelson contended were baseless. After the judge approved the settlement despite the objections, Edelson alleged Bandas then moved to use a mediation session to extend an offer to avoid any appeals of the judge's decision in exchange for $400,000 in fees.
Edelson said his firm ultimately agreed to pay $225,000.
However, Edelson then sued, accusing Bandas and other lawyers working with him of essentially operating as serial objectors to class action settlements, in an attempt to extract attorney fee payments. Others who had been accused in the lawsuit included law firms Noonan Perillo & Thut, of Chicago, and the Darrell Palmer Law Offices, of Solana Beach, Calif. Individual defendants included Christopher Bandas, Darrell Palmer and C. Jeffrey Thut.
In rulings in February and July, however, Judge Pallmeyer largely gutted the lawsuit, rejecting Edelson's racketeering allegations, in particular. She said to allow the racketeering aspect of the lawsuit to continue would chill negotiations between parties involved in lawsuits, as both sides would fear "lawful hard bargaining" could result in a racketeering lawsuit.
She also rejected Edelson's attempts to argue the Bandas associates' serial objections constituted an abuse of the court process. And she dismissed Thut and a number of other "Doe" defendants, largely at the request of Edelson, in a procedural move.
However, the judge said she would allow Edelson to continue the lawsuit with respect to one claim: That Bandas and Palmer had practiced law in Illinois during the Gannett case's resolution, when they were not allowed to do so under Illinois law.
In a July ruling, Pallmeyer noted the injunction sought by Edelson would effectively prevent Bandas from collecting the $225,000 payment Edelson had allegedly agreed to pay in exchange for Bandas' agreement not to appeal the judge's approval of the settlement deal in the Gannett case.
Edelson has not yet responded to Bandas' Sept. 4 motion for judgment, and the judge also has not ruled on the request.