A federal judge gave a blistering condemnation of Chicago class action attorney Joseph Siprut's request for fees in a settlement in which he had requested more than $2 million for obtaining class members settlements around $95 each.
Siprut, of Siprut P.C., will instead receive $425,000 for his work representing a class of 54,315 people who allegedly received unsolicited text messages from Western Union in violation of the Telephone Consumer Protection Act. Within three months of the litigation's filing, the two sides had entered into mediation. A year later, a settlement had been reached in principle, which was confirmed with little difficulty.
In approving the settlement, U.S. District Judge Gary Feinerman said he was given "great pause, not about the appropriateness of class certification or the size of the class settlement, but about the conduct and representations of lead class counsel." Feinerman said he deliberately waited for the conclusion of a similar class action suit in which Siprut represented the plaintiffs and had made what the U.S. Seventh Circuit Court of Appeals called "rapacious requests for fees."
In the settlement, Western Union agreed to pay $8.5 million. The original agreement called for about $5.2 million to be divided among the plaintiffs. The lead plaintiff would receive a $5,000 incentive award and more than $481,000 will be set aside for notice and administration costs. The agreement asked for the remaining $2.8 million, about 35 percent of the total, to be paid to Siprut for attorney fees.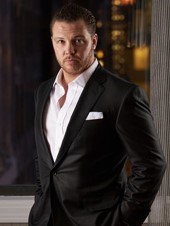 Joseph Siprut Siprut P.C.
Feinerman certified the class and approved the total settlement amount, calling both appropriate. He clarified the language describing the class and ordered a second email notice be sent to class members who had not filed claims.
When it came to the attorney fees, Feinerman wrote that it appeared Siprut had attempted to make it appear his team did more work than they possibly could have done in order to justify a larger fee. In a class action settlement, the court is free to set attorney fees based on either a percentage of the award or on an estimate of how many hours the attorney likely spent negotiating the award.
Feinerman said Siprut "started off on the wrong foot" when he challenged an objector's credibility based on a nonexistent felony history, then refused to apologize. Siprut did apologize after serval more hearings, though the judge felt the apology lacked sincerity and any real admission of wrongdoing.
"If that were the extent of Siprut's missteps … this would have remained an ordinary case," Feinerman continued. "But it was not."
To support his request for fees, Siprut attested that he and his staff spent more than 2,164 man-hours on the settlement. According to court documents, Siprut provided a chart breaking down the time he and four staffers spent on each of 15 categories. Each person's time was recorded to the tenth of an hour in each category. But when the court tried to get actual time records, Siprut said they did not exist.
Because the number of reported hours "seemed excessive for a case that was barely litigated before going to mediation," the court asked the defendant's attorneys how many hours they had billed on the case and learned it was less than 1,000.
The law does not require attorneys to maintain records of the hours spent on a case as they go, and permits them to reconstruct their hours at a later date, as Siprut did. But Feinerman theorized that by providing a detailed chart breaking time down to the tenth of an hour, Siprut intended to create a false impression that his staff had spent many hours and kept detailed records.
The fruit of this labor is underwhelming, Feinerman wrote, noting that it was difficult for him to believe the few boilerplate documents entered into the record took hundreds of hours to create. According to Siprut's chart, more than 385 hours were spent on "post-mediation communications and drafting settlement agreement," but no post-mediation communications were provided and the settlement agreement is largely boilerplate.
"It is simply impossible that Siprut and his colleagues spent anywhere near 385 hours on those tasks," Feinerman wrote. "In the extremely unlikely event that they did, the time they spent was wholly unreasonable."
Given his belief that the hours had been inflated, leaving a smaller pool of money for the class members, the judge said he would have been within his rights to deny attorney's fees altogether. But given the positive outcome for the class and the fact that Siprut will be responsible for any administrative expenses over and above the amount set aside for them, Feinerman set the fees at $425,000 – just 5 percent of the total settlement and millions less than Siprut requested.
"This substantial reduction is warranted in light of the uniquely distressing circumstances of this case," Feinerman wrote. "The difference between Siprut's requested fees and costs and the fees and costs awarded will revert to the class."