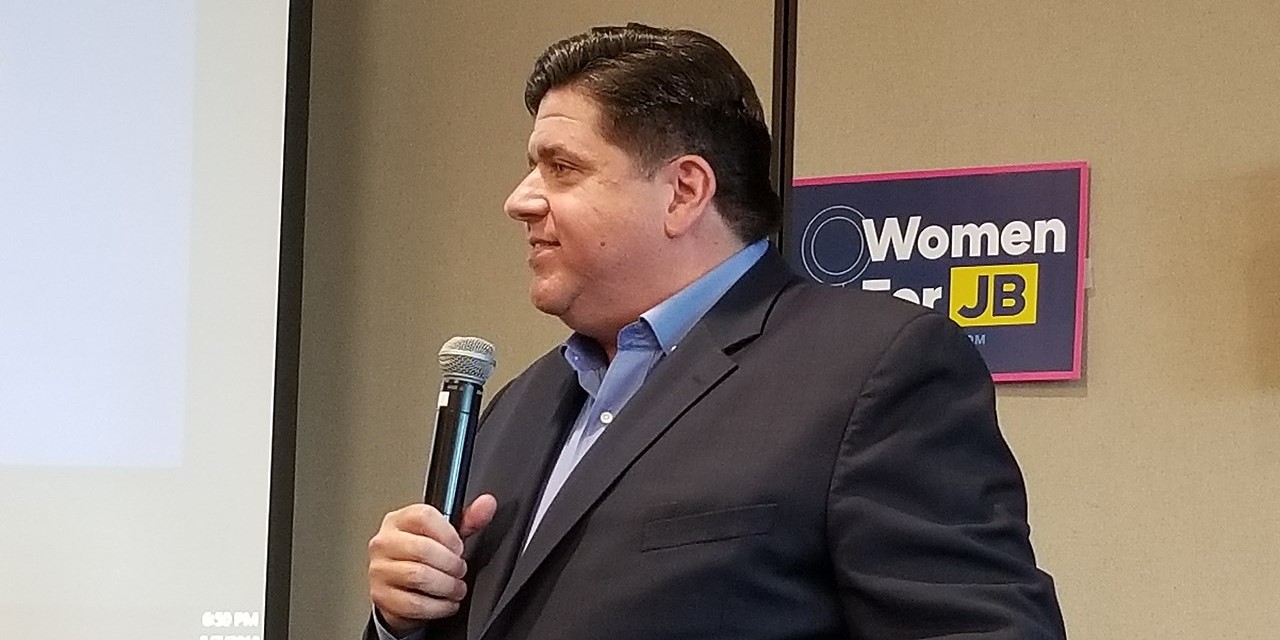 Pritzker | By SecretName101 [CC BY-SA 4.0 (https://creativecommons.org/licenses/by-sa/4.0)], from Wikimedia Commons
Lawyers for the campaign of Governor-elect JB Pritzker have responded to a lawsuit brought by a group of Pritzker campaign workers, in which they accuse campaign officials of racial discrimination and other charges, saying the lawsuit suffers from a lack of "well-pleaded factual allegations" and so should be dismissed.
"After one strips away the rhetoric, there is little left to the Complaint," Pritzker's lawyers wrote in their motion to dismiss filed Nov. 16 in Chicago federal court. "It alleges race discrimination but contains no factual allegation that any Plaintiff has been subject to an adverse employment action because of his or her race. There is no well-pleaded allegation, for example, that any Plaintiff was fired, demoted, or paid less because of race.
"The Complaint alleges a race-based hostile work environment but falls strikingly short of alleging plausibly that any Plaintiff was subject to severe or pervasive harassment because of his or her race."
In mid-October, as the race for governor neared Election Day, the group of black and Latino Pritzker campaign workers filed suit, accusing the Democratic gubernatorial candidate and his campaign of mistreating racial minority field organizers. Among other allegations, the workers complained the campaign clustered black and Latino campaign workers in Chicago neighborhoods heavily populated by African American and Latino residents, locating their campaign offices in "unsafe" locations.
The complaint asserts field organizers complained routinely and regularly about their working conditions and perceived racial discrimination within the Pritzker campaign.
Yet, the complaint claims complainants were given little more than a cursory investigation and a "superficial and meaningless" response, which was actually designed as an "attempt to intimidate Black and Latino field organizers into remaining silent about the racial discrimination they face on a daily basis."
Named plaintiffs in the action include Maxwell Little, Jason Benton, Jelani Coleman, Celia Colon, Kasmine Calhoun, Erica Kimble, Nathaniel Madison, Tiffany Madison, James B. Tinsley and Mark Walker.
On Nov. 6 – Election Day – the plaintiffs amended their complaint, now also accusing the campaign of retaliating against them by placing them on paid leave while an investigation was conducted into their allegations and complaint. They further specifically accused Lt. Gov.-elect Juliana Stratton of defamation, claiming she called them "extortionists" for filing their lawsuit.
In their Nov. 16 motion to dismiss, the Pritzker campaign lawyers note they have not yet been formally served with a copy of the complaint, and themselves complaining the lawsuit was "provided to the Press," but not to them, when it was publicly filed in Chicago federal court.
However, the Pritzker campaign asked the judge to dismiss the lawsuit for falling far short of the standards of pleading needed to sustain such a legal action.
"Everyone has the right to file a lawsuit, but everyone must plead plausible claims for relief," the Pritzker lawyers wrote. "The Complaint is notably full of sweeping legal conclusions, overheated rhetoric, and rank speculation. But what is most notable is what the Complaint does not contain factual allegations demonstrating that Plaintiffs' claims for relief are plausible."
Specifically, the Pritzker campaign noted the complaint provides factual allegations pertaining to only one plaintiff, Calhoun, a black female campaign worker assigned to Peoria who claimed she was forced to live in her car for a time while the Pritzker campaign found her lodging in Peoria after a family who had agreed to house her declined the invitation upon learning her race. The campaign worker then said the lodging was deficient and located in a part of Peoria she felt was unsafe.
But even that does not rise to the level needed to sustain a claim of racial discrimination, the Pritzker campaign argued.
"Even if the Campaign was responsible for the actions of that family - who Plaintiffs do not allege is employed by or has a contractual relationship with the Campaign – Ms. Calhoun has not alleged an adverse action," the Pritzker campaign wrote in its motion. "An employer has no obligation to pay for or otherwise arrange housing for its employees. In any event, Ms. Calhoun's claim appears to be premised on her view that the hotel the Campaign paid for was not in a sufficiently swanky neighborhood.
"The Campaign is aware of no authority holding that an employer's failure to (voluntarily) pay for housing an employee deems 'adequate' can be an adverse employment action."
And the other plaintiffs "allege even less," the Pritzker campaign asserted, saying the plaintiffs cannot demonstrate how their treatment amounted to any real harm.
"Despite the Complaint's charged rhetoric, and the fact they have already amended their Complaint once, Plaintiffs cannot marshal facts that do not exist," the Pritzker campaign said.
The Pritzker campaign's motion to dismiss did not address the defamation allegation against Stratton.
The Pritzker campaign is represented in the action by attorney William B. Stafford, of the firm of Perkins Coie LLP, of Seattle.
The plaintiffs are represented in the action by attorney Shay T. Allen, of Chicago, and attorney Jeanette Samuels, of the firm of Samuels & Associates Ltd., of Chicago.