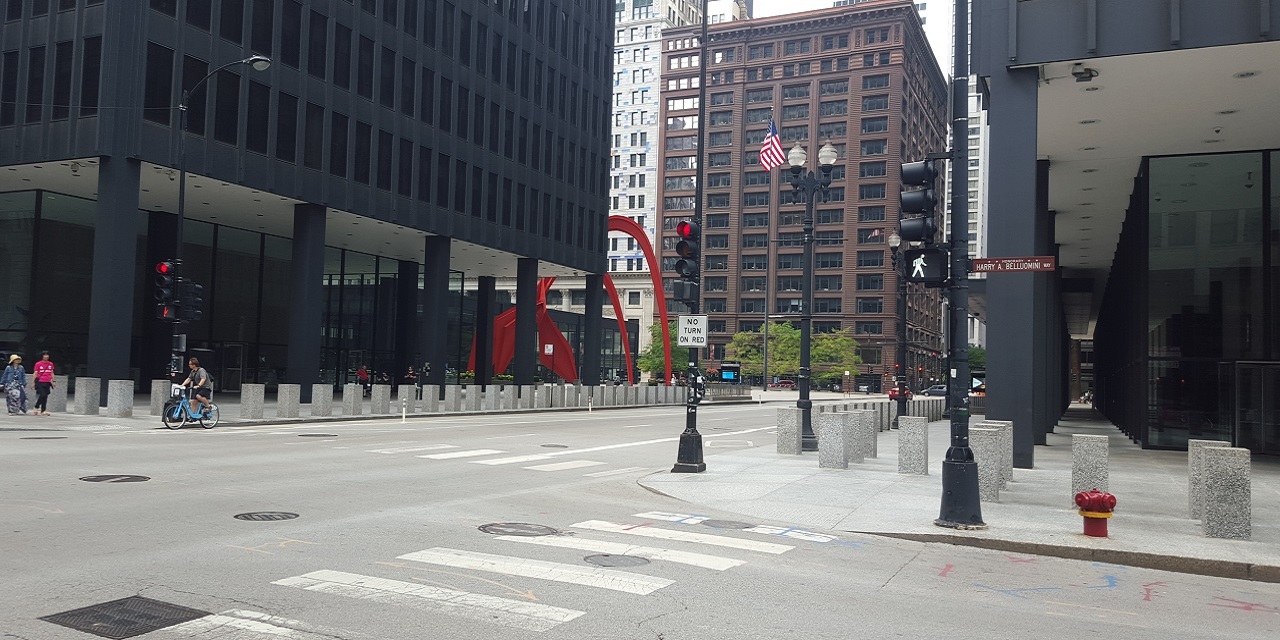 A Chicago federal judge has cut suburban Glenview from a civil rights lawsuit, but has refused to do the same for a Glenview detective and a surgeon, who are alleged to have framed the surgeon's ex-wife on a false charge, to wrest from her custody of their children.
The Nov. 28 ruling was issued by Judge John Tharp Jr., of U.S. District Court for the Northern District of Illinois. Tharp's ruling concerned a a civil rights suit brought by Barbara Andersen against her former husband, physician Rick Gimbel and his boss, physician Morris Kharasch, as well as against Glenview police detective Jacob Popkov and the village of Glenview.
Andersen is a real estate attorney, licensed in Illinois since 1998.
Andersen and Gimbel divorced in 2009, with Andersen receiving custody of their two children. In 2015, relations between Andersen and Gimble worsened, with harassment accusations made back and forth. The friction centered around custody of the youngsters.
Andersen said her allegations against Gimbel were disregarded by Glenview police, but Gimbel's allegedly false accusations against her were accepted — so much so, she was arrested and detained overnight on a stalking charge. Andersen went to trial and was found not guilty.
In the meantime, Andersen lost custody of the children to Gimbel. But in domestic relations court, a judge said it seemed Gimbel was setting Andersen up and there was "a grand master plan" to take custody from Andersen, according to court papers. The judge returned the children to Andersen.
Andersen, acting as her own attorney, filed suit in August 2017 in connection with her arrest, claiming a slew of her constitutional rights were trampled. She alleged Gimbel was cozy with Glenview cops through his work in a Glenview hospital's emergency room. Through this relationship, she alleged, Gimbel and Popkov allegedly engineered Andersen's phony arrest and subsequent malicious prosecution, as a way for Gimbel to obtain custody of the children.
Andersen further alleged Gimbel's supervisor, Dr. Kharasch, told police Andersen was mentally ill to support the bogus stalking charge.
All the defendants moved to dismiss, saying Andersen failed to state a claim. In turn, Andersen moved to bar defendants from using recordings of voicemails she left for Gimbel and members of his family, as well as police reports and a video of Andersen's police interrogation.
Judge Tharp ruled the voicemails may be used, because there is no proof Gimbel tampered with them, as Andersen alleged. However, the interrogation video and police reports may be used.
Tharp then dropped the village from the suit, finding Andersen failed to show the village had a policy or practice that could have contributed to Popkov's alleged wrongdoing, and there was no indication the village tried to cover up Popkov's alleged misconduct.
Tharp also dismissed Kharasch from the action, saying Kharasch's "single unadorned statement of opinion that another is mentally ill," is not an "extreme and outrageous" remark.
The judge did not drop the claims against Gimbel and Popkov, saying Andersen plausibly alleged the two men orchestrated Andersen's arrest Sept. 10, 2015, because, in the short run, Gimbel wanted to take the children to a football game the next day, but Andersen had refused to let them go. Popkov waited to the day before the game to make the arrest, and delayed booking Andersen, assurring Gimbel would have the youngsters for the game, Andersen alleged.
Glenview and Popkov are defended by Sotos Law Firm, of suburban Itasca.
Gimbel is defended by the Chicago firm of Urgo & Nugent.
Kharasch is defended by the Chicago firm of Lowis & Gellen.