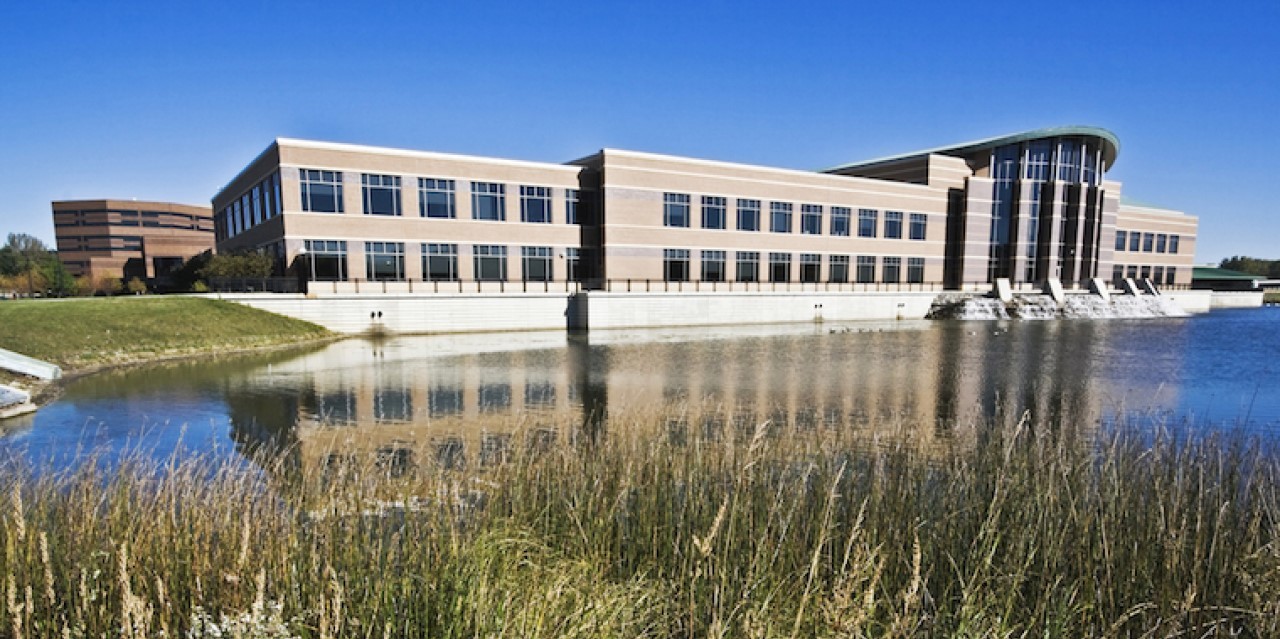 DuPage County governmental campus
A federal lawsuit accusing an investigator with the DuPage County prosecutor's office of improperly seizing psychotherapy records will proceed, though without DuPage County State's Attorney Robert Berlin, who was removed as a defendant.
U.S. District Judge Rubén Castillo issued an opinion Dec. 21 denying a motion to dismiss the entire complaint David Callahan and Heine Heininger filed against Berlin, the county and investigator Cheryl York.
Callahan and Heininger were patients of Robert Moylan, a psychotherapist who provided court-ordered counseling and therapy to people who either pleaded guilty to or were convicted of alcohol-related driving offenses. Their complaint alleges that in September 2016, "York knowingly, maliciously and falsely stated that Moylan's patients were not attending their mandatory therapy sessions and that Moylan was falsifying documents claiming otherwise."

DuPage County State's Attorney Robert Berlin
Based on those alleged lies, the plaintiffs continued, York got a search warrant that allowed her to seize Moylan's business records. However, they said she exceeded that authority by also taking "confidential therapy notes and patient files of hundreds of Moylan's patients," all while knowing neither Moylan nor his patients had consented to disclosure of that confidential material.
In arguing for dismissal, defendants said the plaintiffs couldn't allege Fourth Amendment privacy or 14th Amendment due process violations because they didn't possess the records directly, nor did they object to Moylan holding the documents. Further, since they asserted those records weren't constitutionally protected, they argued York should be covered by qualified immunity. They also said the plaintiffs didn't state an official capacity claim against Berlin, the claim for injunctive relief failed for lack of standing and the indemnification claim failed without the underlying allegations.
Castillo explained the nature of information being sought has to be considered in evaluating the expectation of privacy. He said the plaintiffs "expected their confidential psychotherapy records to remain private and the reasonableness of that expectation is supported by the protection of such record found both in federal and state law." He further pointed to a 1995 U.S. Seventh Circuit Court of Appeals decision, Anderson v. Romero, which "recognized a qualified constitutional right to the confidentiality of medical records and medical communications."
Further, Judge Castillo said the 2001 U.S. Supreme Court decision in Ferguson v. City of Charleston, outlined "the reasonable expectation of privacy enjoyed by the typical patient undergoing diagnostic tests in a hospital is that the results of those tests will not be shared with nonmedical personnel without her consent."
With the decision to allow allegation of an infringed constitutional privacy right to persist, Castillo said, York is not at this stage entitled to qualified immunity protection.
However, Castillo agreed with the defendants the plaintiffs' substantive due process claim failed because the issue of medical records is controlled directly by Fourth Amendment protections. Since the claim was based on the actual seizure of the records, 14th Amendment rights are not at stake, and Castillo dismissed that component. That decision also directly negated the indemnification claim.
The plaintiffs didn't respond to motions to dismiss the injunctive relief claim as well as the official capacity claim against Berlin, forfeiting both claims. Even so, Castillo noted, both claims would have failed because the plaintiffs didn't allege "any real and immediate threatened injury, but only a past one," while also failing to "allege Berlin had final policymaking authority" or that there was a municipal policy at issue.
Callahan and Heininger have until Jan. 29 to file an amended complaint. A status hearing is set for Jan. 30.
Callahan and Heininer are represented in the action by attorney Gregory E. Kulis, and others from the firm of Gregory E. Kulis and Associates Ltd., of Chicago.