SPRINGFIELD — A former employee of Archer Daniels Midland (ADM), who was sued for violating trade secrets while he operated his new business, has obtained a victory in court.
On Feb. 1, a three-justice panel of the Illinois Fourth District Appellate Court, sided with defendants Lane Sinele LS Ag Link LLC in the trade secrets litigation brought by ADM.
The ruling, authored by Fourth District Justice Peter Cavanagh, reversed a Macon County Circuit Court judge's decision, who had found Sinele and his company violated trade secrets owned by ADM.
ADM sued its former employer alleging Sinele's consulting business was disclosing trade secrets regarding purchases and sales of corn sweeteners.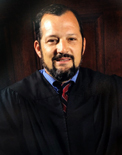 Justice Peter Cavanagh Illinoiscourts.gov
According to court documents, Sinele worked for ADM from 1990 until he retired in 2018. He served as the manager of national accounts for ADM's sweetener division.
In that role, Justice Cavanagh noted, Sinele "represented ADM by soliciting, procuring and servicing buyers of sweeteners. Sensory Effects and PMP were two of the buyers that ADM assigned to him."
Sinele signed two non-disclosure agreements in 1989 and 1991, prohibiting him from sharing information regarding trading. In August 2018, he started his own business, LS Ag Link, which provides consulting for agricultural companies.
After learning LS Ag Link had signed deals with five companies, ADM filed suit, seeking an injunction against Sinele, claiming violation of the Illinois Trade Secrets Act and of non-disclosure agreements.
The lower court granted the injunction on Oct. 1, 2018.
The appellate justices saw the matter differently, however.
"Because this litigation appears to be an attempt 'to re-write the parties' employment agreement under the rubric of inevitable disclosure,' ADM failed to show a likelihood of success on the merits, " Cavanagh wrote. "Therefore, we find the preliminary injunction to be an abuse of discretion."
Justices James Knecht and John Turner concurred with the judgment.
Illinois Fourth District Appellate Court Case No. 4-18-0714.