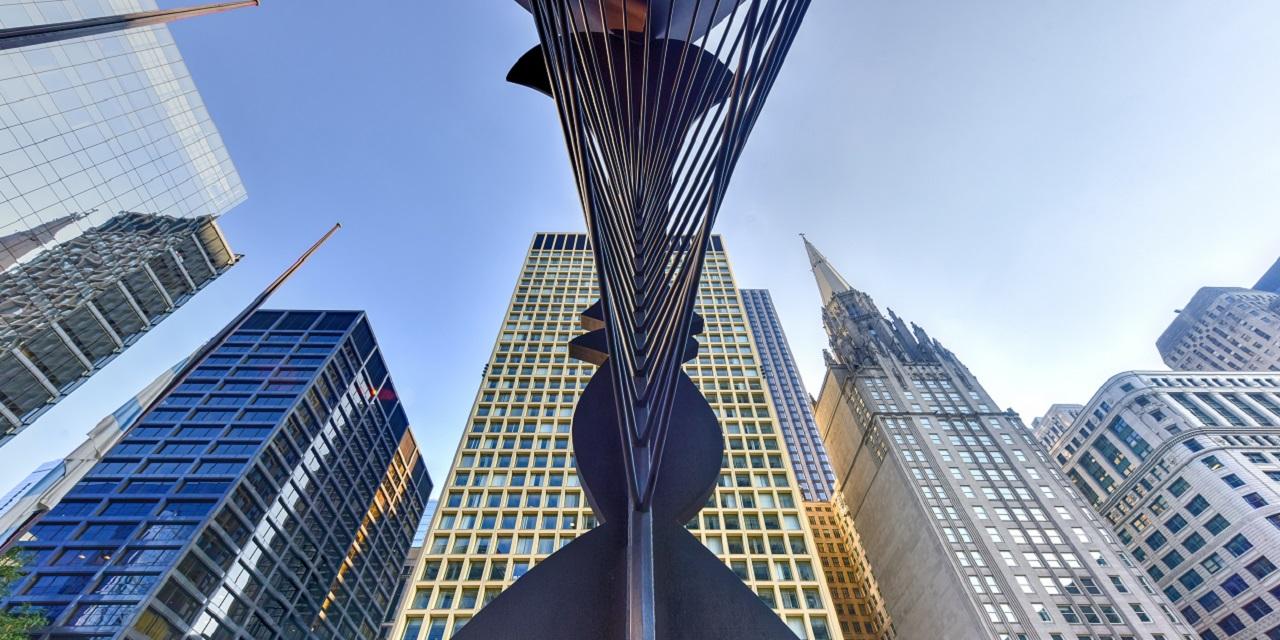 CHICAGO — A Cook County judge has ordered more than $1 million in sanctions and penalties against a lawyer and his client in connection with a litany of legal actions against a Wilmette condo association.
Marshall Spiegel sued the 1618 Sheridan Road Condominium Association though his attorney, John Xydakis. On Feb. 8, 2018, Judge Margaret Ann Brennan denied Spiegel's request to file a 99-count, 223-page fifth amended complaint and later that year denied his motion to reconsider that ruling.
In a related manner, Spiegel filed a lawsuit accusing the village of Wilmette of violating his constitutional rights by asking him to stop tracking his neighbors' activities to prove they were violating condo association rules. A U.S. Seventh Circuit Court of Appeals panel issued an opinion Feb. 14 upholding the decision of U.S. District Judge Sara Ellis to dismiss Spiegel's complaint, but Spiegel has filed a petition for a rehearing.
In Cook County court, Judge Brennan said Spiegel filed seven amended complaints against the condo association and a number of motions and noted three cases were consolidated into one action. Noting the "cases have a convoluted and torturous history," Brennan said the claims including concerns such as "placement of empty water bottles in front of his doorway, voicemails left on his answering machine, lawn furniture purchased for common areas, neighbors hiding in the bushes … and association bylaws that prohibit Spiegel from having shirtless massages next to the pool."
Several entities pursued sanctions under Illinois Supreme Court Rule 137, which Brennan explained "is designed to prevent and discourage the filing of frivolous and false lawsuits." The association said Xydakis mischaracterized the law in each pleading and used incorrect citations — including one from Texas — as well as filed pleadings with unfounded or irrelevant allegations and showed disregard for the importance of judicial economy.
In an order granting sanctions, Brennan noted "Xydakis filed claims against nearly every resident" of the condo and "without any factual basis … alleged serious offenses, including theft, slander, harassment and stalking." She also said one claim alleged a failure to conduct an open meeting for editing and reviewing association rules "even though Spiegel was present at the meeting."
In agreeing to impose sanctions, Brennan said "Spiegel and Xydakis have shown complete disregard for the judicial process through their egregious conduct." She said the claims they brought "have no basis in law or fact. There was simply a lack of case law to support their claims. They actually twisted existing case law to fit their claims."
For representing the condo association, Brennan awarded Murphy Law Group $375,729, which represented nearly its entire $387,404 request.
Another firm that represented the association, Michael C. Kim & Associates, was named as a defendant in several of the suits. In an order filed March 29, Brennan awarded $174,388 in sanctions. In another, she said recoverable fees for the Kim's services total $97,712, while the association itself will get $27,878 for increased insurance costs.
Brennan awarded $360,964 to attorney Valerie Hall and another $25,000 to Duane Morris LLP. She noted Duane Morris was a pro se attorney and not entitled to legal fees under Rule 137, but "a flat amount and an injunction would not be unwarranted."
The money is due by May 1.
In a separate order, Brennan denied Spiegel's motion for sanctions against the defendants.