Medline Headquarters | Youtube screenshot
Two more companies have joined the list of those being sued in Cook County court for emitting ethylene oxide, a chemical compound used extensively in industry, but which a growing host of lawsuits blame for causing cancer among those living near the alleged emissions sites.
On Aug. 28, attorneys with the firms of Edelson P.C. and Tomasik Kottin Kasserman, both of Chicago, filed four lawsuits in Cook County Circuit Court against chemical producer Vantage and medical device maker MedLine, both of which operate plants in Lake County. Vantage's chemical production plant is in Gurnee, while Medline's manufacturing and distribution facility is in Waukegan.
The lawsuits were filed on behalf of named plaintiffs Chandra Sefton; Dawn Rex and her three-year-old son; Kathleen Koch; and Patty Bennett. All of the plaintiffs lived within a 3.5 mile radius of the Vantage and Medline plants, and all of them have been diagnosed with forms of cancer, including leukemia and breast cancer, according to the complaints.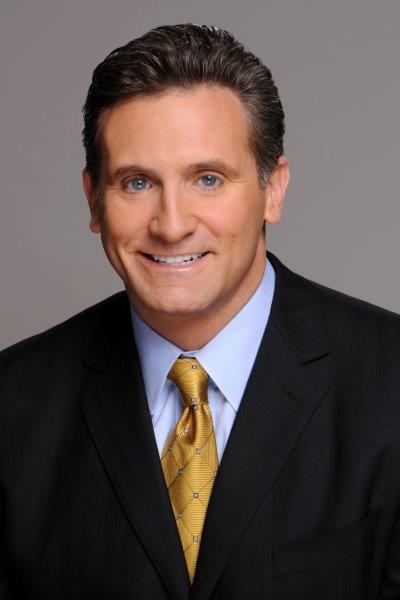 Daniel Kotin | Tomasik Kotin Kasserman
The complaints lay the blame for the cancer on alleged emissions of ethylene oxide from the Medline and Vantage plants.
The use of ethylene oxide (EtO) is widespread in industry. Sterilization plants, like that operated by Medline, use EtO gas to sterilize large quantities of medical devices, such as surgical implants, stents, catheters and surgical kits and other health care tools.
The chemical is also regarded in industry as a key "building block" ingredient, used to make a wide variety of other products used extensively on a daily basis in the U.S. and around the world. These include antifreeze; brake fluid; carpeting; upholstery; recyclable plastic packaging; and products made from fiberglass, including bathtubs and bowling balls, among other uses. Derivatives of EtO are also used to make shampoo, cosmetics, ointments and pharmaceuticals.
According to Vantage's website, it supplies chemicals used in agriculture and food production, and to make coatings, adhesives, colorants, construction materials, cleaning products, lubricants, skin care products, paper, rubber, pharmaceuticals and more.
However, the complaints assert the companies' emissions of ethylene oxide placed the communities that surround their facilities at significantly increased risk of contracting various forms of cancer.
The complaints note federal regulators have considered EtO a carcinogen since the 1990s, yet accuse the companies of not doing enough to reduce their emissions.
The complaints do not accuse the companies of violating any federal or state emissions rules.
Rather, the complaints assert the companies "knew or should have known" of the cancer risk from their use of EtO, and so are liable under a theory known as "public nuisance" and negligence.
The complaints largely mirror nearly four dozen similar lawsuits filed in Cook County court since last fall against medical device sterilizer Sterigenics. Those complaints center on allegations Sterigenics' EtO emissions similarly posed a cancer risk to people living in and around Sterigenics' sterilization plant in suburban Willowbrook.
Those complaints against Sterigenics heavily relied on air quality data supplied by the U.S. Environmental Protection Agency and a cancer risk assessment completed by the federal Agency for Toxic Substances and Disease Registry.
That assessment, released about a year ago, provoked a firestorm of controversy, as a group of activists sprang up to lobby for the shutdown of the Sterigenics plant. Illinois state officials joined the effort against Sterigenics, culminating in a so-called seal order applied by the Illinois EPA under Gov. JB Pritzker, which has kept the plant shuttered since February.
The controversy also prompted state lawmakers to rewrite state EtO emissions rules, creating the strictest emissions rules in the country.
Sterigenics has consistently disputed the contents of the ATSDR report and has contested the state's regulatory actions, noting it did not violate any emissions rules or the terms of the operating permit issued by the state.
A DuPage County judge is expected to rule on or around Sept. 6 on a deal struck between the state and Sterigenics which could allow the Willowbrook to reopen under the new strict emissions rules. Activists and several lawmakers have opposed even that, arguing instead EtO should be banned entirely and Sterigenics should remain shut down.
However, a flurry of new lawsuits were filed recently, coming on the heels of a federal judge's determination the lawsuits belonged in state court, and not federal court, despite Sterigenics' assertions the lawsuits sought to use "public nuisance" claims to sidestep federal clean air laws and use the courts to rewrite the rules.
The state has taken no similar regulatory actions against Medline, despite the claims presented in the new lawsuits.
Similarly, the EPA has to date not completed any air quality monitoring or risk assessments for the Medline or Vantage facilities. Rather, the new lawsuits rely on air quality testing completed by Lake County, the city of Waukegan and the village of Gurnee. The lawsuits said those air tests, completed in June, "revealed the presence of EtO in almost every sample," including in tests conducted "as far as 4.5 miles from the Medline facility and 4 miles from the Vantage facility."
The lawsuits note the Lake County Health Department has "requested that the Illinois Department of Public Health conduct a cancer incidence assessment in Lake County, but no public report has been issued."