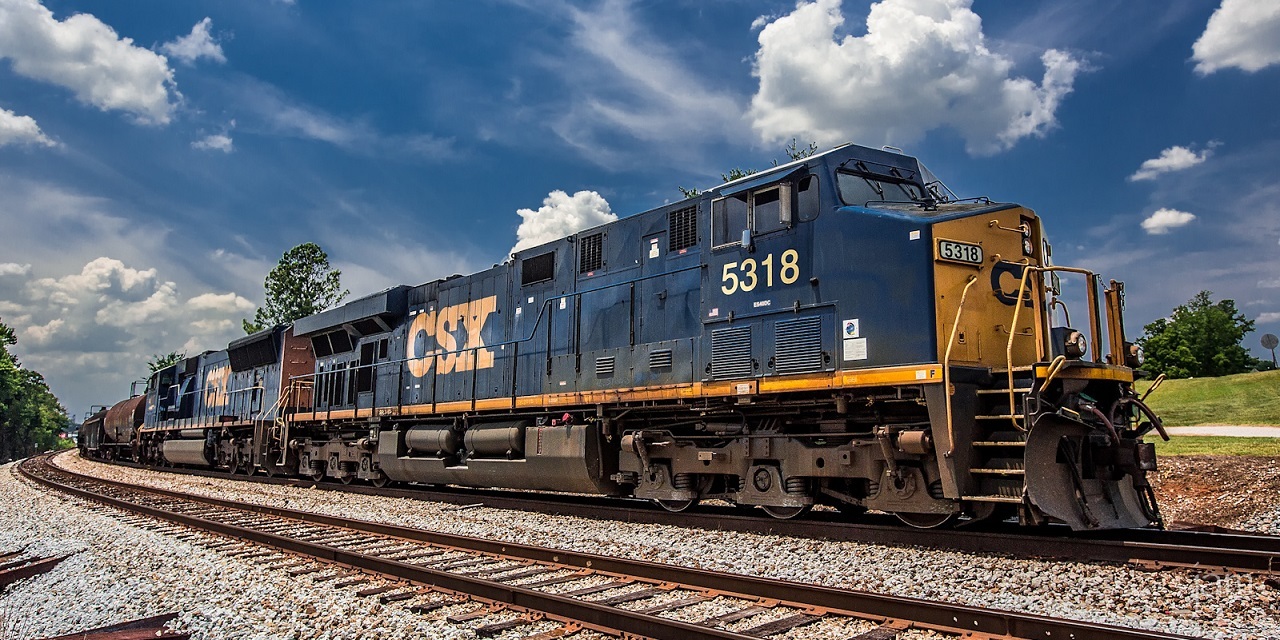 CHICAGO – A federal judge will allow a truck driver to continue part of his class action complaint accusing CSX of violating the Illinois Biometric Information Privacy Act, saying a recent Illinois Supreme Court decision doesn't allow CSX to dump the lawsuit.
On March 29, Richard Rogers sued CSX Intermodal Terminals in Cook County Circuit Court, alleging he was required to scan his fingerprints each time he picked up or dropped off freight loads at various CSX railyards. The class of additional plaintiffs in Rogers' case could include potentially thousands of others who have worked for CSX, a Florida-based operator of rail lines and freight operations throughout the U.S., including in Cook County and elsewhere in Illinois.
CSX removed Rogers' complaint to federal court, then asked Judge Marvin Aspen to dismiss the complaint, saying Rogers' BIPA rights were not violated and that it was not required to develop a policy about the retention and destruction of biometric data before scanning his fingerprint. Aspen ruled on that motion in an opinion issued Sept. 5.

U.S. District Judge Marvin Aspen | Youtube screenshot
According to Aspen, CSX did not appreciate the Illinois Supreme Court's holding in Rosenbach v. Six Flags Entertainment Corp., decided earlier this year, in which the court held that "to qualify as an 'aggrieved' person an individual need not allege some actual injury or adverse effect, beyond violation of his or her rights under [BIPA]."
Although Rogers knew his fingerprints were being collected, he alleged CSX failed to provide written notice of its biometric data program and to collect his informed, written consent.
"His ability to maintain a claim is wholly consistent with holding and reasoning of Rosenbach," Aspen wrote. "Even before the Illinois Supreme Court decided Rosenbach, dissemination of biometric information without consent qualified as an injury that allowed plaintiffs to bring a BIPA action. Thus, even if Rogers' other allegations were insufficient, his allegation that his information was disseminated without consent is."
CSX said Rosenbach is different because the fingerprints at question in that case belonged to a 14-year-old to be used in conjunction with his Six Flags Great America season pass, and the mother who sued claimed she did not know Six Flags collected that data. But Aspen disagreed, saying the Rosenbach opinion did not turn on those facts, only on the question of whether anyone can sue solely over a biometric collection process that allegedly violated the Illinois law.
Aspen ruled Rogers has standing to allege CSX violated his BIPA rights, as well as that CSX failed to comply with BIPA regulations. But the judge said Rogers failed to provide sufficient evidence for his claim CSX's actions were "willful and wanton."
Aspen said BIPA does not have definitions for intentional or reckless violations, although a court is allowed to award heightened damages in such instances. He said Rogers' complaint lacks evidence CSX intended to cause the alleged consequence or that the company acted with "an utter indifference to or a conscious disregard" for Rogers' rights.
"Rogers' conclusory statement of CSX's intent," Aspen wrote, "is insufficient to allow us to infer that CSX acted intentionally or recklessly and does nothing to distinguish this case from every possible BIPA case where the defendant is alleged to have failed to meet the strictures of Section 15."
Aspen agreed to dismiss that portion of Rogers' complaint, but he also gave Rogers 30 days to amend the filing to support the claim of intentional and reckless conduct.
Rogers and his lawyers from the firm of McGuire Law PC of Chicago have also brought nearly identical lawsuits under the Illinois BIPA law against railroad companies BNSF and CN. Those cases are pending in federal court in Chicago.