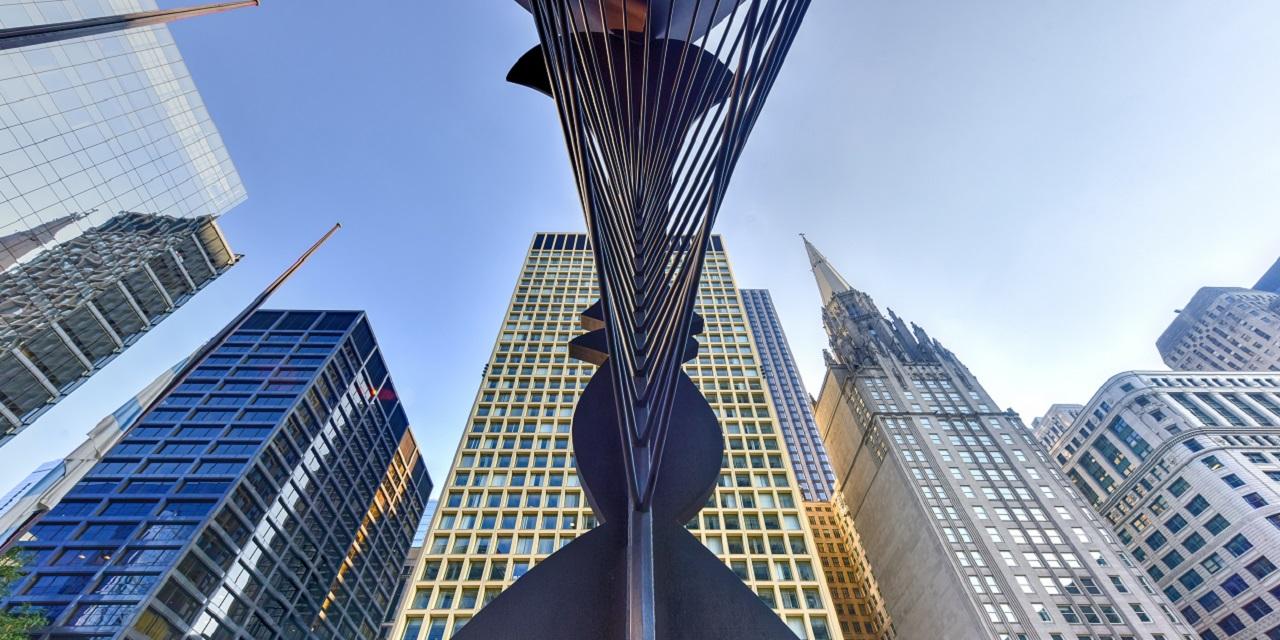 CHICAGO — A federal magistrate judge has endorsed a colleague's ruling requiring certain Cook County officials, including former State's Attorney Anita Alvarez, to answer questions about the county's lawsuit alleging Bank of America employed discriminatory lending practices, which Bank of America believes could undermine the county's case.
In March 2014, Cook County sued North Carolina-based Bank of America and its subsidiaries Countrywide and Merrill Lynch for allegedly violating the U.S. Fair Housing Act by making home loans to minorities with rates and terms allegedly more burdensome than loans extended to whites with similar finances.
Mary Rowland, then a magistrate judge of the U.S. District Court for the Northern District of Illinois, issued a decision April 30, 2019, ordering county officials to tell the bank when they learned of a similar suit by the state of Illinois, which the bank believes will show some of the county's claims are barred by the statute of limitations. On Aug. 22, the case was transferred to Magistrate Judge Sunil Harjani for discovery supervision.
Harjani asked both sides to file motions to compel on pending discovery disputes. Of those five motions, Harjani ruled on two in an opinion issued Oct. 22: the county's motion to conduct discovery on 24 additional bank employees across several departments; and the bank's request for how the county would search its electronic records.
According to Harjani, Rowland talked the county down from a list of 785 bank workers whose records it wanted to search, and in May 2016 she finalized a list of 38 specific employees. The county's motion to compel discovery of an additional 24 people actually was a requested reconsideration of Rowland's ruling, Harjani said, noting the county failed to make a compelling case for change.
The county insisted its amended complaint had new allegations that warranted further discovery, but Harjani said the county's statement didn't explain why the newly named workers would have different information than those already in the list of 38. As such, he was unable to find a significant change in the factors that led Rowland to limit discovery for purposes of relevancy and scale.
The bank's motion concerned its 46 sets of search terms to be applied to 28 county employees related to the limitations defense as well as its position the bank overstated damages. The county argued that the sheriff's, clerk's and chief judge's offices — representing separately elected officials — should not be required to search terms regarding the limitations defense. Rowland wasn't asked to consider that specific argument, Harjani wrote, but she had "denied a motion for a protective order by the county which argued that only the knowledge of the president and the board of commissioners can be imputed to the county."
Even if what those offices knew cannot be legally attributed to the county as a body, the communications between those offices and county executives might show what the president and commissioners knew and when, the judge ruled. She also determined the county did not establish that the burden of running those searches exceeds the potential value of the information discovered.
Harjani further rejected the county's request to modify search terms as a means of efficiency, saying it failed to prove the bank's approach would be inferior. But he also did not accept the bank's proposed search connector.
"Absolute perfection is not an objective of any discovery process," he wrote, saying the bank's requested approach would "have a high probability of capturing relevant information" and his third option "has a better chance of excluding voluminous documents that have nothing to do with the facts of this case" than using the county's suggestion.
Although Rowland's April 30 ruling compelled discovery relative to Alvarez, the county insisted that the requested information was irrelevant and unduly burdensome to produce. Harjani ruled the county again did not have sufficient reasons to undo Rowland's opinion, and if it did it should not have challenged that ruling in the spring instead of making it an issue during discovery negotiations.
Cook County is represented by Evangelista Worley LLC, of Atlanta, Georgia; Milberg, Tadler, Phillips, Grossman LLP and Milberg LLP, both of New York City; and James D. Montgomery & Associates of Chicago.
Bank of America and its subsidiaries are defended by Goodwin Proctor LLP of Boston and Washington, D.C. and Winston & Strawn of Chicago.