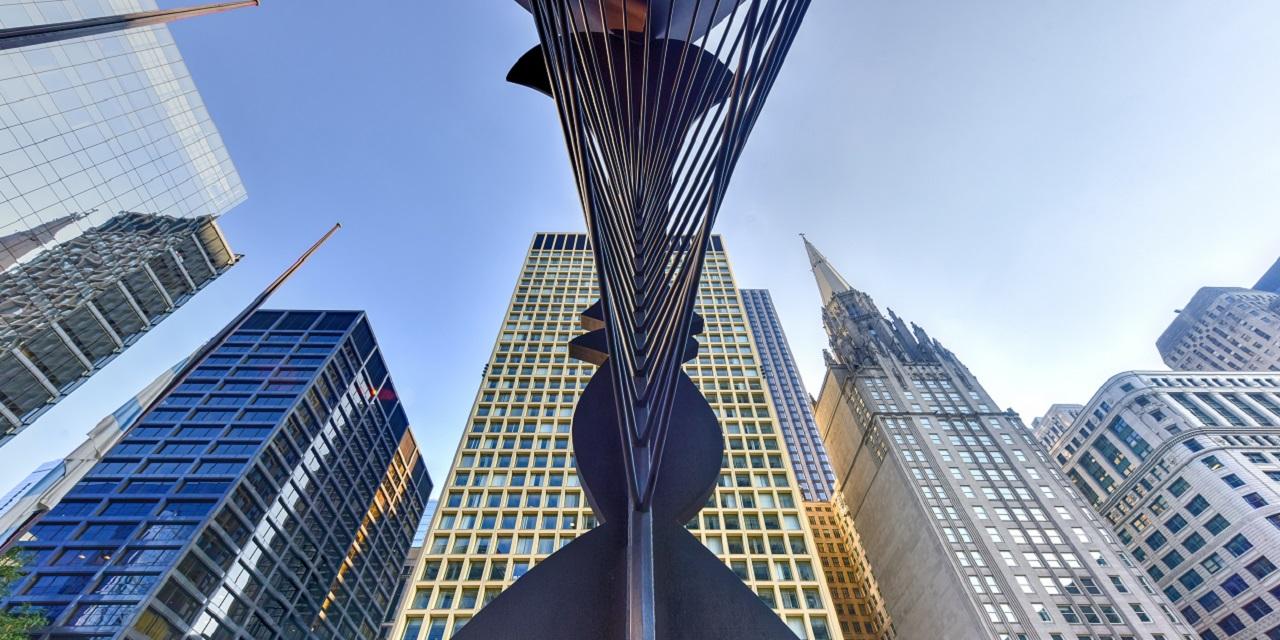 A Chicago lawyer, who has defended numerous police officers against misconduct charges, including convicted Chicago Police Commander Jon Burge and others associated with him, is seeking election as a Cook County judge, and faces the prospect of having her name tossed from the ballot amid allegations she is wrongly attempting to use her Irish-sounding maiden name to confuse voters.
Next spring, among other elections, voters in Cook County will select from a host of candidates vying for judicial posts on the county's circuit courts, beginning with the March 2020 primary election.
Among those seeking judicial office is a candidate identified on nominating petitions as "Caroline Patricia Jamieson." According to the petitions submitted to elections officials, Jamieson, of Countryside, is seeking a circuit judgeship to fill the vacancy of Judge Colleen Sheehan, who recently retired.

Caroline Jamieson Golden | Sotos Law Firm P.C.
However, an objection has been filed those candidate petitions, asserting Jamieson is improperly using her maiden name.
The objection, filed by attorney Luke Casson, of the firm of Andreou & Casson, of Chicago, on behalf of River Forest resident Karla Oberholtzer, says the candidate should actually identify herself as Caroline P. Golden.
According to the objection, and a biography posted online, Golden is an attorney practicing with the Sotos Law Firm, a municipal defense firm, specializing in defending Illinois cities and villages, public officials and police officers against lawsuits.
The objector concedes Golden was formerly known as Caroline P. Jamieson, as she seeks to be identified on the March 2020 ballot.
However, the objection says she legally changed her name when she married Chicago personal injury lawyer Kevin J. Golden, and has practiced law under her married name for years. Kevin Golden is managing partner of the firm of Dudley & Lake in Chicago.
Further, the objection says Caroline Golden also sought and held office under her married name, including a 2018 judicial election campaign, and service as an appointed trustee in the Lyons Township School Treasurer's Office.
The objection notes state law requires all candidates for office who have changed their name within the past three years to include a list of all names they used during that prior three-year period, and list the dates their name changed.
The only exceptions to this rule, the objection said, are in instances of divorce, marriage or adoption.
"A thorough review of the public records of the Court indicate that the Candidate (Golden) has not petitioned for dissolution of marriage or to resume the use of her former name, is married currently and has remained so for in excess of 3 years prior to the filing of her nominating petitions, and has used the name Caroline Golden in every instance and legal context – except for her efforts to become a judge in the County of Cook," the objection says.
Golden declined to comment on the matter, citing "the pendency of litigation on the matter."
Casson and Oberholtzer have asked the Cook County Officers Electoral Board to declare her nominating petitions "to be insufficient and not in compliance with the laws" of Illinois, and to strike her name from the March 2020 primary ballot.
Casson said neither he nor Oberholtzer could "offer any particular insights into Ms. Golden's decision to utilize another name on her nomination petitions."
However, they noted Golden had in the past represented Burge and other Chicago Police officers accused of allegedly using torture-like techniques to extract criminal confessions from men, many of whom were later cleared of the crimes after spending years in prison.
"Without commenting either way on the merits of the defense of those individuals, one who chooses to run for public office ought not hide from the public by assuming another name solely to avoid those perceptions, whether negative or not," Casson said.
Golden's choice to submit nominating petitions using her maiden name – a traditionally Irish surname -also carries an echo of the tactic employed by other judicial candidates.
In 2012, attorney Philip Spiwak changed his name from his former eastern European-sounding name to Shannon O'Malley, two years after losing election for a judgeship in Will County, as a Republican.
When he sought office in 2018, O'Malley ran as a Democrat.
Observers at the time noted O'Malley's name and partisan affiliation changes appeared to be purely designed to boost his electoral prospects. For instance, in an article published by NBC News, Dick Simpson, a political science professor at the University of Illinois at Chicago, said candidates with names that sound Irish – and particularly female Irish-sounding names – can enjoy a 5-10% bump in their vote totals in judicial races in Cook County.
O'Malley was ultimately elected, and serves as a judge in the Cook County Circuit Court's child protection division.
The tactic was nothing new, however, and was common enough, and successful enough, to force the state in 2007 to pass the law concerning name changes, referenced by Casson in Oberholtzer's objection to Golden's candidacy.
In comments to the Cook County Record, Casson said Oberholtzer filed her objection, in part, out of a desire to make sure voters know for whom they are voting.
"The statute makes clear that the candidate's motivation is presumed to be illicit if not one of the recognized and accepted exceptions," Casson said. "None of these exceptions appear to apply to Ms. Golden, therefore, it is assumed under the law that the reversion and use of the assumed name 'Jamieson' by Ms. Golden would be deceiving to the voter and undermine the electoral system, and particularly for judicial elections.
"… Ms. Oberholtzer feels that since candidates for judge must be licensed attorneys in the state of Illinois to obtain eligibility, they should not obfuscate their identities," Casson continued. "This also allows the public to obtain the most information about the candidates without confusion."